Construction 4.0
15 April, 2018 | By Richard Thompson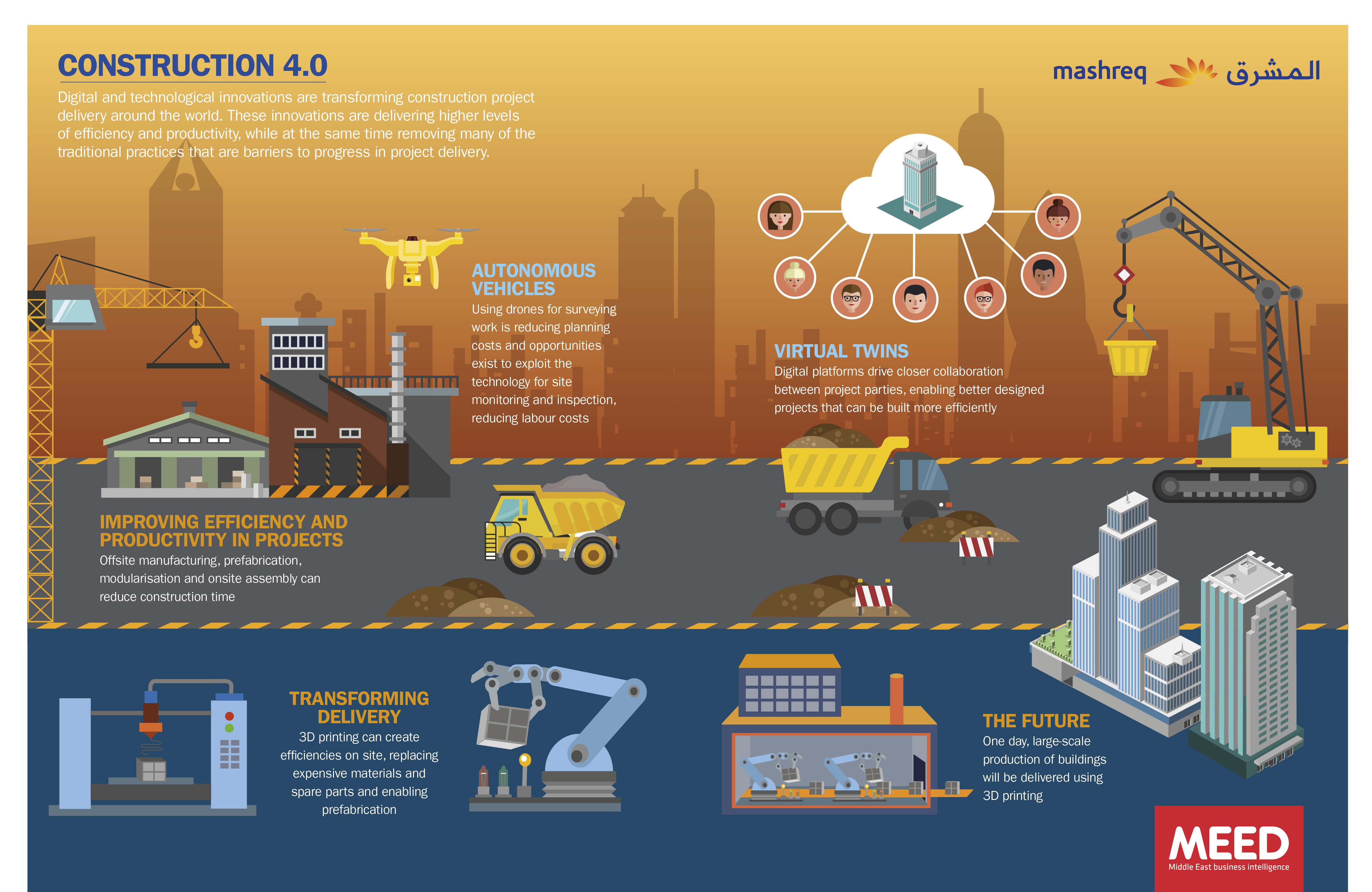 The UAE's ambitious Vision 2021 strategy provides an opportunity for the construction industry to harness the latest digital and technological innovations that are transforming project delivery around the world.
These innovations are delivering higher levels of construction efficiency and productivity, while at the same time removing many of the traditional practices that are barriers to progress in project delivery.
Download here the Construction 4.0 Infographic produced by MEED in partnership with Mashreq.
15 April, 2018 | .By Richard Thompson