A very different crisis for UAE construction
24 August, 2020 | By Colin Foreman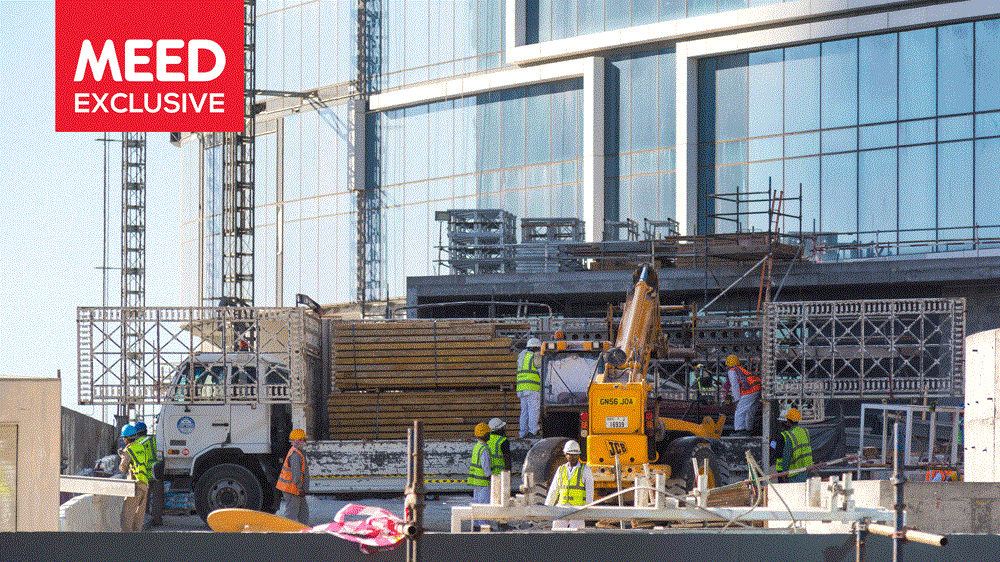 Although there are parallels with 2009, the market is different in 2020
The 2008 global financial crisis has been a dark cloud in the memory of the UAE's construction sector for more than a decade.
After the collapse of Lehman Brothers in September 2008, contractors in the UAE construction sector went from enjoying double-digit margins and turning away new opportunities to struggling with a market that was on its knees in a few short months.
While Lehman was the pivotal moment for Wall Street, for the UAE construction industry that moment came in January 2009 when local developer Meydan cancelled its AED4.6bn ($1.25bn) contract with the joint venture of the local Arabtec Construction and Malaysia's WCT for the construction of the grandstand at Nad al-Sheba race course. Meydan then moved to cash the contractor's financial guarantees or bond.
As Covid-19 wreaks havoc on the global economy in 2020, there have been moments of deja vu. Construction work on projects has stalled, contracts have been terminated, contractors have been replaced, and there have been bond calls on major projects that have caused considerable stress for contractors, the supply chain and banks.
Unlike 2009, when almost all new projects stopped, today there are new projects coming to the market as the federal government and individual emirates remain committed to stimulating economic growth
Trajectory in tact
Although there are parallels, the situation today is very different from 2009.
In 2008, the market completely changed its trajectory. In three months, a market that was growing strongly, with abundant opportunities and healthy margins, quickly dried up, offering almost no new work opportunities. On projects that were still progressing, contractors risked making a loss rather than a profit.
In 2020, the trajectory has not changed considerably. Trading conditions for the sector have been challenged ever since the collapse in oil prices in 2014, meaning the Covid-19 pandemic has made a bad situation worse, rather than completely changing the market.
The other key difference is that while trading conditions are challenging in 2020, unlike 2009, when almost all new projects stopped, today there are new projects coming to the market as the federal government and individual emirates remain committed to stimulating economic growth.
Etihad Rail
The most notable example is Etihad Rail, which in 2020 has added to the string of major construction awards it made in 2019.
This year, Etihad Rail has awarded a joint venture led by France's Vinci a AED846m ($230m) contract for an operations and maintenance (O&M) centre in Abu Dhabi.
The central O&M facility will be built at Al-Faya, and once complete it will be responsible for warehousing, installations, operations, and the maintenance of locomotives and wagons.
The facility will also include an administrative building to control the operations of the whole network.
Etihad Rail has also awarded Progress Rail Locomotive, a subsidiary of US-based Caterpillar, a contract to deliver 38 diesel locomotives, and Chinese state-owned CRRC Corporation a contract for the manufacture, supply and commissioning of 842 wagons.

Etihad Rail confirms contract award to China's CRRC Corporation as construction progesses on the 605-kilometre stage 2 section of the network
---
Modon moves
Abu Dhabi's Modon is another active client. In February, it awarded three contracts worth AED2.3bn ($646.3m) to carry out infrastructure work at phases 2 and 5 of Riyadh City South.
Local companies National Projects & Construction, Nael & Bin Harmal Hydroexport Establishment and Saif bin Darwish Company secured the contracts, which include general infrastructure such as road works and drainage.
For building work, Modon is tendering a series of contracts covering the construction of thousands of villas, expected to be worth billions of dirhams.
Dubai projects scrutinised
There has been less tendering activity in Dubai. The property market has struggled with over supply for several years now and comments on the need to slow down projects by UAE Vice President, Prime Minister and Ruler of Dubai Sheikh Mohammed bin Rashid al-Maktoum last year have led to future projects being scrutinised more than in the past.
Sheikh Mohammed's remarks did not preclude new projects from moving forward. "In the coming phase, we need fundamental projects and exceptional ideas that will drive our economy to the top," he said.
One project that appears to be moving forward is The Island scheme that comprises MGM, Bellagio and Aria hotel properties developed by Wasl. Contractors were asked to reconfirm their interest in bidding for the estimated AED4.5bn ($1.2bn) main construction contract in July and tender documents are expected in August.

The Island project features MGM-, Bellagio- and Aria-branded properties
---
Both MGM and Bellagio operate casinos in Las Vegas and this has led to speculation that Dubai may be ready to introduce gambling. "Dubai could have three new projects that include casinos," says a regional contractor. "There is Caesar's Palace that has opened at Bluewaters, the under-construction Royal Atlantis on the Palm, and the MGM and Bellagio on The Island."
Dubai already has many luxury hotels, and gambling would mean these projects could have a much larger economic impact than if they were just luxury hotels.
Signs that Dubai is progressing with The Island scheme is also positive for the outlook of other early-stage projects such as the sewage tunnels planned for Deira and Bur Dubai, the extensions to the Red and Green lines of the Dubai Metro network, and the expansion of Al-Maktoum International airport.
24 August, 2020 | .By Colin Foreman