Abu Dhabi to develop next Kizad phase imminently
18 December, 2018 | By JENNIFER AGUINALDO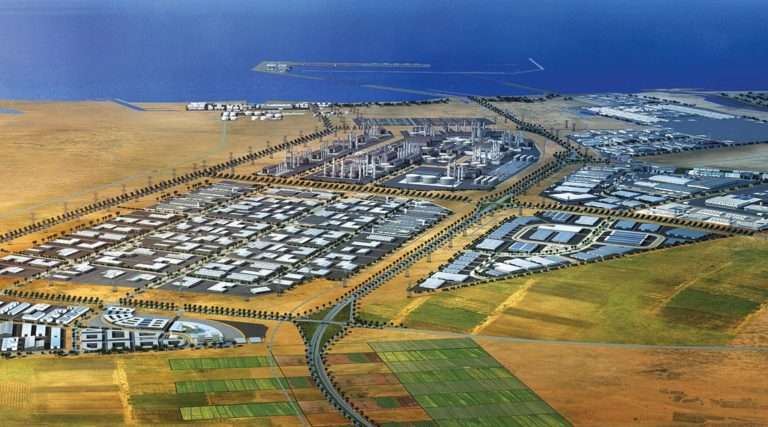 Next phase of Kizad will cover 200 square kilometres of land area
Khalifa Industrial Zone Abu Dhabi (Kizad) will start developing the next phase, Area B, in 2019, its CEO Samir Chaturvedi told journalists in a recent interview.
"We will start developing Area B, which is 200 square kilometres [sq km], in 2019," he said. "We should be able to start leasing off the spaces by 2020."
Abu Dhabi is understood to have invested over AED60bn ($17bn) in developing Kizad's Area A, which now has over 200 customers.
Chaturvedi said he expects a similar ratio of investment, roughly AED1.2bn per sq km, for developing Area B.
According to the executive, over 60 per cent of Area A, which occupies 50 sq km, has already been leased to customers and they expect the remaining spaces to be let over the "next couple of years".
Customers locating at Kizad typically comprise large-scale, big operations. "Customers who come here will need to connect to the whole world… they are coming here because they can connect to their markets faster, better or more efficiently," Chaturvedi explained, adding the trend could shift towards more automated industries in future, particularly for Area B.
UAE Minister of State and Abu Dhabi Ports Chairman Sultan al-Jaber announced earlier this week that the land allocated for the China-UAE Capacity Demonstration Park, an industrial zone to be located at Area A of the Khalifa Port Free Trade Zone, will be expanded to 12 sq km.
The industrial zone was initially expected to occupy a land area of about 2 sq km catering to firms specialising in energy, aluminium, biomedicine and food production facilities, among others.
In July 2017, five firms from China's eastern province of Jiangsu committed to invest an estimated AED1.1bn ($300m) in the free zone.
The Jiangsu Provincial Overseas Cooperation and Investment Company (Jocic) has been designated the main stakeholder of the industrial zone after signing a 50-year lease agreement with Abu Dhabi Ports Company.
Abu Dhabi Ports and China's Cosco Shipping Ports recently inaugurated the second container terminal at Khalifa Port.
The terminal has the capacity to handle 2.5 million twenty-foot equivalent units (TEUs), with an option to expand by another 1 million TEU.
18 December, 2018 | .By JENNIFER AGUINALDO