Abu Dhabi to tender world's largest IWP in May
16 April, 2018 | By ANDREW ROSCOE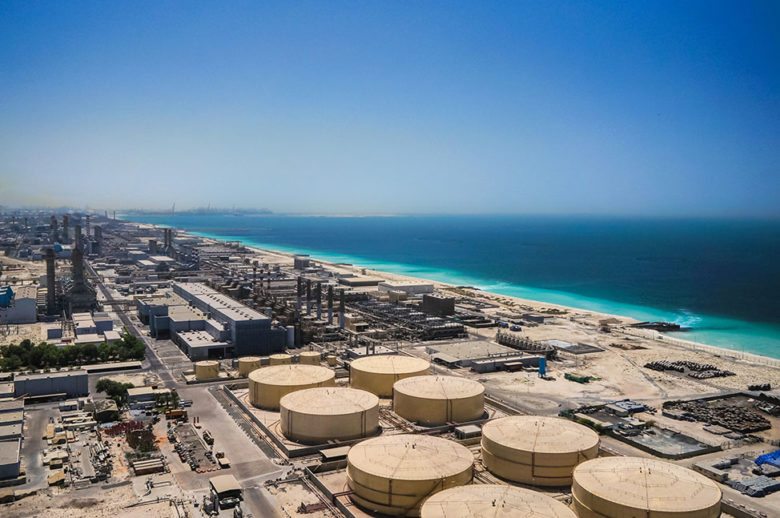 Emirate's first standalone independent water project will have a capacity of 200 million imperial gallons a day
Abu Dhabi is planning to issue tender documents for the world's largest independent water project (IWP) in May.
According to sources, the newly established Department of Energy, which has taken over Abu Dhabi Water & Electricity Authority (Adwea), is planning to have finalised the prequalification list and issue request for proposals (RFPs) before the end of May for the planned 200 million imperial gallon a day (MIGD) Taweelah desalination plant.
MEED previously reported that Adwea had received prequalification documents from developers on 19 March.
The client is likely to set a bid submission date in October, before shortlisting bidders in December. The signing of the water purchase agreement (WPA) is slated for February 2019, with financial close to be targeted by May 2019. The project is due to be commissioned by October 2022.
The standalone desalination plant will be developed on a build, own and operate (BOT) basis, with the successful bidder to take a 40 per cent stake in the project company formed to develop the scheme. A wholly owned subsidiary of Adwea will take the remaining 60 per cent stake.
The IWP will be located at the existing Taweelah power and water facility, 45km north of Abu Dhabi city. The plant will use reverse osmosis (RO) technology.
Abu Dhabi has appointed ILF Consulting Engineers as technical adviser, Alderbrook Finance as financial adviser and White & Case as legal adviser for the Taweelah scheme.
While Abu Dhabi has implemented several independent water and power projects (IWPPs) over the past 20 years, the planned IWP would be the emirate's first privately financed standalone desalination plant.
Traditionally in the GCC's utilities sector, desalination capacity, mainly thermal, was coupled with power in cogeneration plants. However, this is now starting to change, with the emergence of seawater reverse osmosis (SWRO) as a less energy-intensive technology.
The decoupling of desalination from power plants will assist with providing a more efficient supply of water when required, particularly with the significant power capacity due to come online from the under-construction 5.6GW Baraka nuclear power plant in the coming three years. In addition to the nuclear baseload, substantial intermittent solar capacity will also be coming online, which increases the necessity of securing water supply for the winter months.
Peak water demand in the emirate is expected to increase by 11 per cent in Abu Dhabi between 2017 and 2024, which would lead to a capacity deficit unless new water capacity is brought online.
16 April, 2018 | .By ANDREW ROSCOE