Abu Dhabi waives industrial zone fees
22 August, 2019 | By JENNIFER AGUINALDO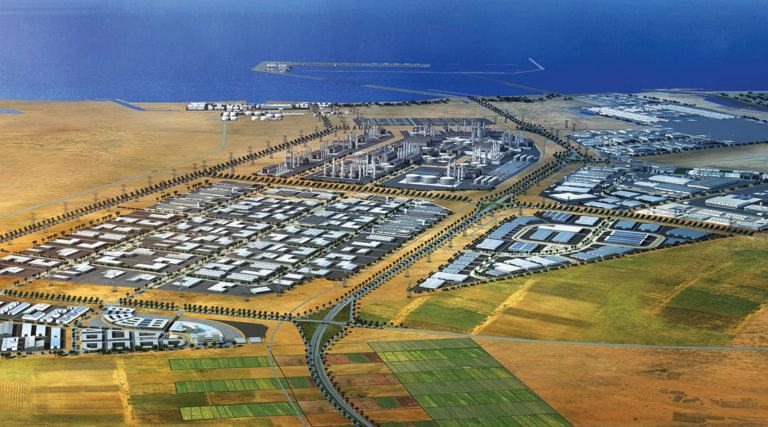 More than 500 companies have invested in excess of AED65bn in Khalifa Industrial Zone Abu Dhabi since it began operating in 2010
Abu Dhabi Ports will waive the charges for over 75 per cent of services being offered by the Khalifa Industrial Zone Abu Dhabi (Kizad) starting this month.
"Three-quarters of services will be offered free of charge, while fees for a significant number of the remaining services will also be reduced and streamlined to a simpler tariff structure," Kizad said in a statement.
The move is aligned with the Abu Dhabi government's directive to encourage further investment into the emirate and the Abu Dhabi Development Accelerator programme (Ghadan 21), which is backed by an AED50bn stimulus programme.
Abu Dhabi Ports said Kizad has so far attracted more than 500 investors and more than AED65bn in investment across multiple sectors that include metals, polymers, oil and gas, automotive, food, energy and logistics.
Abu Dhabi Ports and China's Jiangsu Overseas Cooperation Investment Company (Jocic) recently signed a five-year agreement with Industrial & Commercial Bank of China (ICBC) to enable Chinese companies to do business at Kizad.
ICBC will provide services for firms being incorporated at Kizad by becoming a preferred banking partner of Abu Dhabi Ports and Jocic, which in 2017 signed a 50-year lease agreement to become the main stakeholder for the 2.2-square kilometre China-UAE Industrial Capacity Cooperation Demonstration Zone at Kizad.
22 August, 2019 | .By JENNIFER AGUINALDO