Adnoc and ExxonMobil sign R&D agreement
27 December, 2020 | By INDRAJIT SEN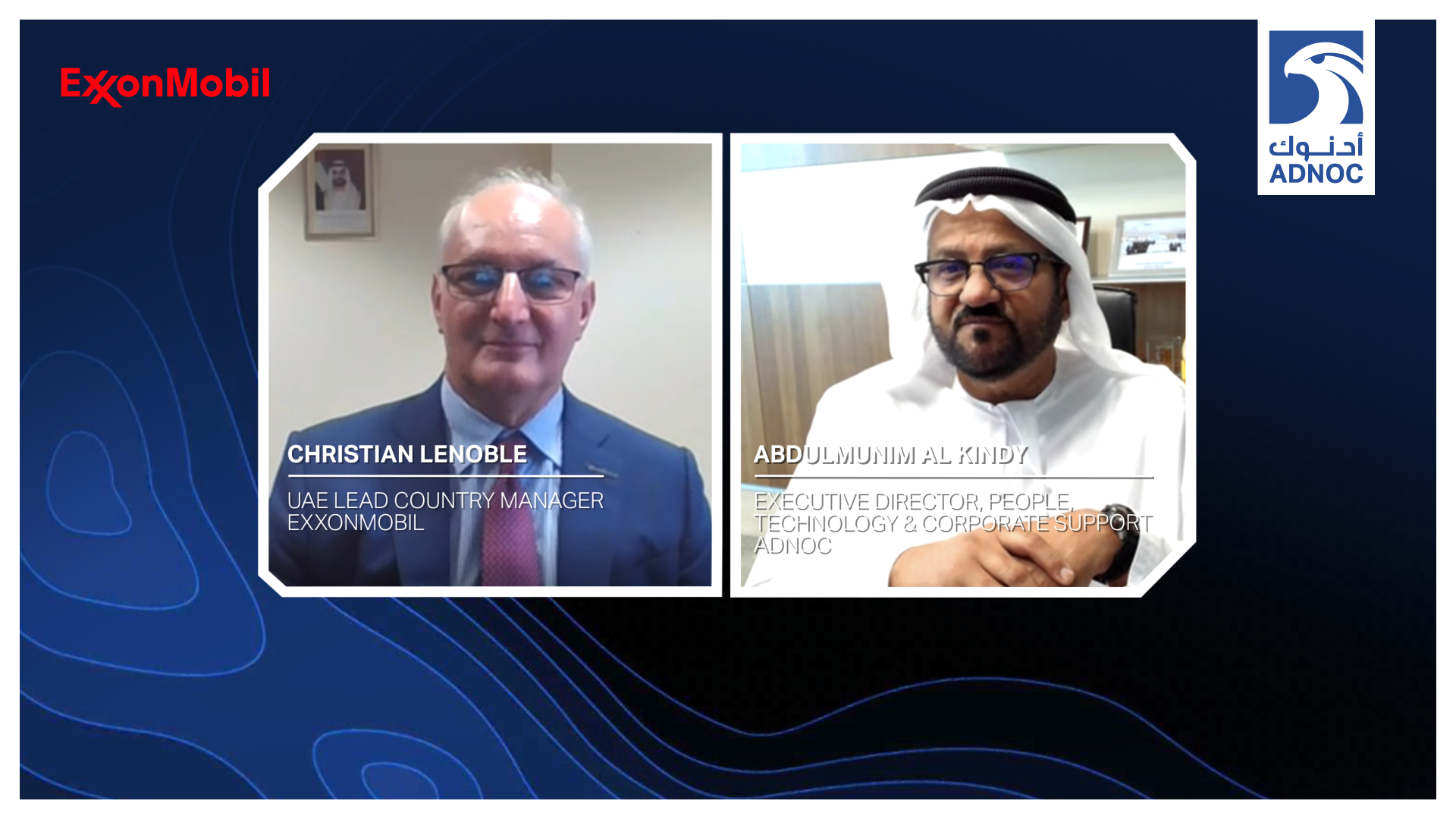 The two energy companies will explore joint technology research and development (R&D) partnership opportunities across the oil and gas upstream value chain
Abu Dhabi National Oil Company (Adnoc) has signed a strategic framework agreement with Exxon Al-Khalij Inc, the Gulf subsidiary of US energy major ExxonMobil, focused on exploring joint technology research and development (R&D) partnership opportunities across the oil and gas upstream value chain.
Under the terms of the agreement, Adnoc and ExxonMobil will "identify areas of mutual interest for conducting R&D and co-developing technology solutions that will help increase upstream operational efficiencies, strengthen health, safety and environment (HSE) management, and unlock business value," Adnoc said in a press release on 10 December.
Initial areas identified include advanced non-metallic solutions, field testing and integrity management, smart reservoir management and well monitoring systems, and innovative emergency response systems, Adnoc said.
"The agreement allows for the cross-sharing of advanced technology and innovation best practices from two of the world's leading oil and gas companies, and builds on their long-standing partnership," Adnoc added.
ExxonMobil is a 28 per cent stakeholder in Abu Dhabi's Upper Zakum oil field, located 85 kilometres northwest of Abu Dhabi, is the second largest offshore oil field and the fourth largest oil field in the world. Adnoc is the operator of the field, owning the majority 60 per cent stake, and Japan Oil Development Company (Jodco) holds the other 12 per cent.
Adnoc and ExxonMobil in May 2019 announced undertaking a project to increase the Upper Zakum field's production capacity to 1 million barrels a day by 2024 (UZ1000), although progress on the estimated $8bn scheme has been stunted.
Spanish contractor Tecnicas Reunidas is understood to have been awarded the contract for the front-end engineering and design (feed) works for the UZ100 project.
27 December, 2020 | .By INDRAJIT SEN