Bahrain's construction goals shift rather than shrink
22 January, 2020 | By NEHA BHATIA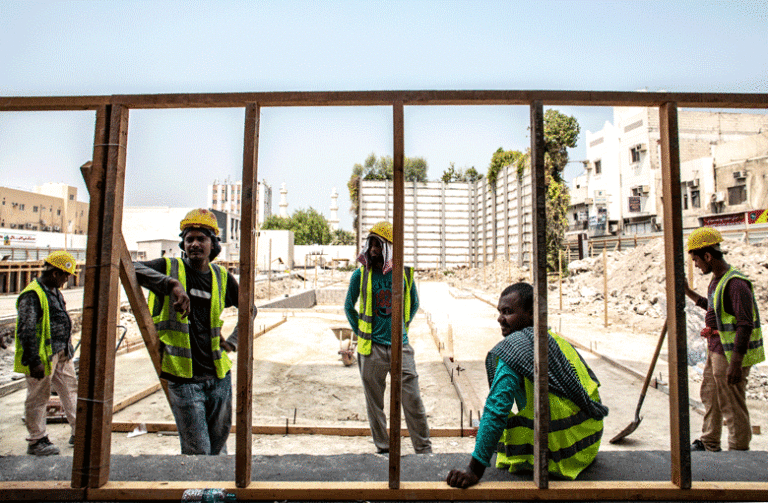 Manama focuses on critical infrastructure and engagement with the private sector amid fiscal tightening
Unlike its Gulf neighbours, Bahrain does not have a trillion-dollar initial public offering or an upcoming world expo to attract investors in 2020. Instead, the country's BD21.2bn ($56.2bn) projects market is populated by critical infrastructure schemes in the housing, transport and energy sectors.
Government spending will continue to flow into such developments in 2020, with public expenditure NEHA BHATIAexpected to account for 23.1 per cent of Bahrain's GDP, a figure comparable to the 24 per cent of GDP spent in 2019.
Construction contract awards have slowed down across the Gulf in light of prevailing political risks and low liquidity, and Bahrain has not been immune to this trend. The $1.9bn of contract awards in 2019 notably mark the year as the weakest for contract awards in the past five years, according to data from regional projects tracker MEED Projects.
However, Manama is optimistic about its overall attractiveness to foreign investors, in large part driven by the performance of Bahrain's non-oil economy.
Non-oil optimism
Bahrain's non-oil GDP grew by 1.21 per cent in the second quarter of 2019 compared to the same period in 2018. This second-quarter performance was strongly supported by the construction sector, which expanded by 3.96 per cent year-on-year.
"As Bahrain seeks to diversify its economy, construction is becoming a more important part of our non-oil output," says Ali Murtaza, business development director for real estate, leisure and tourism at the Bahrain Economic Development Board (EDB).
"Not only does this critical industry drive growth in itself, but it has an important multiplier effect across the [country's] ecosystem, including in real estate, finance, manufacturing and trade."
Murtaza notes how 2019 brought "great opportunities" through a series of major awards, including the recent airport modernisation programme, for Middle East contractors such as the UAE's Arabtec and Turkey's TAV, as well as for US firms and other international companies.
Government programmes are also looking to tap private sector finance for social housing. Bahrain's Housing Ministry last month invited real estate companies to bid on a housing project in Al-Lawzi, which includes the delivery of 132 housing units and infrastructure on government-provided land.
Units built by the developer will be bought by the government for Bahrain's Mazaya social housing loan programme, and upon the project's completion, the developer will pay the Housing Ministry an agreed price as land value. The bid deadline is set for 4 March 2020 with construction work scheduled to commence in May.
The project is a pilot for a larger home-building programme launched in October 2019 by Bahrain's Housing Ministry and Eskan Bank. At the time, Minister of Housing Bassim bin Yacub al-Hamar noted the plan was to deliver 15,000 units on state-owned land over the next 10 years through the scheme.
Speaking with MEED in December 2019, Al-Hamar further highlighted the "influx of interest from developers and investors from the GCC and America" looking to invest in the country's real estate sector. Alongside recent changes in the country's economic environment, he noted this was helping the country to "get wider exposure to developers and better deals".
International appeal
Bahrain's spending commitments also continue to hold the potential to attract international contractors to enter the market. Chinese builders, for instance, are notably expanding their footprint in the country.
In November 2019, the Housing Ministry selected China Machinery Engineering Corporation for a BD260m ($690m) contract for the construction and funding of more than 3,000 homes in East Sitra as part of the nation's social housing push.
With the ministry planning to build 40,000 homes in Bahrain by 2022 across locations such as East Hidd, Al-Oyoun, Ramli and Southern City, there is no doubt that more foreign contractors will look to enter the Bahraini construction market to capitalise on priority public sector projects.
One such organisation is Spanish builder Acciona, led in the Middle East by managing director Jesus Sancho, who tells MEED that the company plans to participate in infrastructure and energy projects in 2020.
"There are three relevant projects that could start to see the light during 2020 – Bahrain Metro, the King Hamad Causeway and the Askar waste-to-energy plant," Sancho says, adding that the renewable energy, public transport and technology sectors will be Acciona's areas of focus in the country this year.
EDB's Murtaza is also counting on heightened construction activity through megaprojects such as the King Hamad Causeway – the second road link between Saudi Arabia and Bahrain – and Bahrain Petroleum Company's modernisation programme.
The expansion of the Sheikh Zayed Highway, which serves 53,000 vehicles a day, is also ongoing. The project will raise the road's capacity to 100,000 vehicles a day by 2030, and according to Bahrain's state news agency is on schedule.
Strong collaboration
Murtaza adds that despite the sway in Bahrain's construction sector investments towards critical infrastructure projects under more challenging economic conditions, this shift is not indicative of the long-term strategy for Bahraini leadership.
Instead, he points to EDB's focus on the construction of "all-inclusive hotels, and experiential retail and leisure destinations, such as Edamah's Saada (pictured above) and Billaj al-Jazayer waterfront schemes, as indicators of Bahrain's investment appetite for 2020 and beyond.
"Each one of our developments is a result of strong collaboration between the government and private sector, leveraging the work of firms from across the region and further afield," he says.
"We look forward to welcoming more development firms to [Bahrain] in 2020, to accommodate the growth we anticipate in real estate projects."
22 January, 2020 | .By NEHA BHATIA