Balancing real estate supply and demand in Abu Dhabi
29 November, 2022 | By MEHAK SRIVASTAVA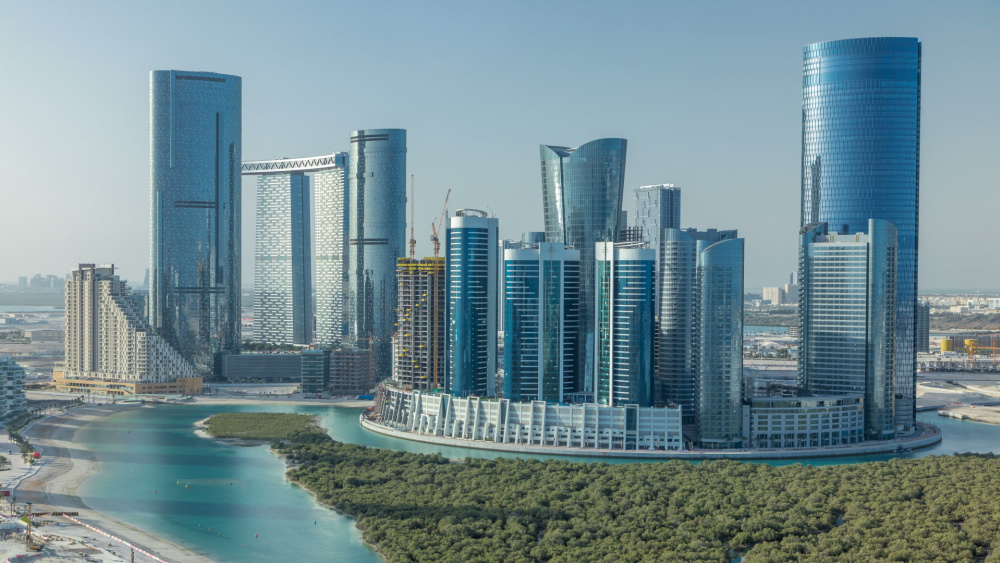 Real estate players in Abu Dhabi emphasise the need to balance Abu Dhabi's property sector to ensure long-term sustainability
This article is the third in a series that captures key highlights from the Abu Dhabi Real Estate Roundtable jointly held by MEED and Mashreq on 28 September, discussing the trends shaping the way forward for the emirate's real estate sector. Participants at the closed-door event included government, business and financial stakeholders.
Real estate players in Abu Dhabi are calling for a greater balance between supply and demand in the market, even as the sector enjoys stability on the back of high market confidence and a favourable economic environment.
While segments such as villas continue to enjoy high demand due to limited stock, an industry representative at the MEED-Mashreq Abu Dhabi Real Estate Roundtable said that the city requires a clear boundary for what needs to be built – or not built – going forward.
"We must adopt lessons from Dubai's volatile real estate market," said Anthony Taylor, senior executive officer at Masdar Green REIT. "Abu Dhabi has managed the line between supply and demand quite well so far – but we need to ensure it continues to do so moving ahead.
"Dubai has now created a real estate committee to oversee such progress – perhaps Abu Dhabi also needs one as it increasingly starts catering to rising investor demand."
Residential properties – particularly townhouses and villas – within Abu Dhabi's investment zones, have seen an improved demand in recent months, according to property consultant JLL's Q3 UAE Real Estate market report. This is supported by rising prices – sales prices for residential developments in the capital have grown 4 per cent year-on-year (y-o-y), while averages rents have risen by 2 per cent y-o-y.
Approximately 2,000 residential units will be delivered in the emirate by the end of 2022 – largely within master-planned communities – bringing Abu Dhabi's total residential stock to 278,000 units.
Meanwhile, property portals Bayut and Dubizzle report an 'unprecedented influx of foreign investment' in Abu Dhabi's sales property market in the first half of 2022 as the basis for increased demand and rising prices. Compared to H2 2021, the sales price-per-square-foot for properties in the affordable segment have increased by one to 14 per cent, while those in the luxury segment have shown an uptick of one to eight per cent in H1 2022.
What is driving demand?
Abu Dhabi's economic diversification drive has picked up pace in recent years, as it makes greater inroads in areas such as technology and innovation. Part of cultivating this culture locally is by encouraging foreign firms to set up base in the emirate and to create a hub for knowledge sharing.
Entities such as Abu Dhabi Global Market (ADGM) have stepped up as a response to these changes, shouldering the responsibility to attract foreign investments and businesses to support the local economy.
"Our approach is really designed to support our robust ecosystem," said Obaid al-Ameri, executive director – corporate relations at ADGM. "With "innovation" in its DNA, ADGM applies a strong digital and technology practice across its entire operations – from registration of companies to state-of-the-art courts services and system, and financial regulatory processes. Our goal ultimately is to make business easier. We work closely with our internal stakeholders, business community and authorities."
ADGM is also constantly evaluating and upgrading its rules based on evolving market conditions and customer needs.
"We work on three main pillars to ensure ease of business and customer satisfaction – technology, services and enhancing and developing new regulations to support market demand," explained Eissa al-Mansoori, executive director, real property at ADGM.
In June 2022 for instance, it introduced a new regulation around off-plan sales of real estate development projects and to create a register for reservation agreements between Al Maryah Island's master developer Mubadala and any sub-developers or purchases.
ADGM also made amendments to its 2015 property regulations and existing real estate property related fees.
"The emphasis placed by governing authorities on making investments easier is something that helps us," said one developer at the roundtable. "There is clear synergy between all the entities, be it offshore, or the likes of ADGM. They're all approaching it with the clear goal of maximising foreign investment inflow."
Several wider, industry-wise legal changes have also helped increase the attractiveness and ease of investment in the local real estate market.
One of the biggest modifications came in April 2019 when the emirate's real estate law was updated to allow foreigners (non-GCC nationals) to purchase freehold land within investment zones.
The move was widely welcomed by developers, who saw it as an opportunity to increase the competitiveness of the market and potential for long-term investments.
"The introduction of long-term visas and the amendments to ownership – these have all been done keeping investor sentiment in mind," said ADGM's Al-Ameri. "We also know that the government is looking at reducing the investment baseline for securing long-term visas to make it more feasible for mid-market buyers as well."
Stakeholders at the Abu Dhabi Real Estate Roundtable also underscored the government's efforts in building a robust digital ecosystem to improve transparency and quality of services.
In 2022, industry regulator Department of Municipalities & Transport (DMT) introduced the 'Dari' platform, to provide end-to-end digitalisation within Abu Dhabi's real estate sector.
The platform includes services such as market indicators, sales and mortgage values, future investment opportunities, listings, and guides for licensed professionals.
The platform will commence services by end of 2022 and will be fully live by mid-2023.
Strong foundations
At the same time, stakeholders at the roundtable also highlighted the need to create a robust 'base economy' to enable a self-sustaining environment for business and employment.
"The development of projects such as Abu Dhabi Ports, Masdar and the Industrial City of Abu Dhabi is a sign that the government is creating a comprehensive, diverse market," said Cyril Lincoln, executive vice president, global head of real estate finance and advisory at Mashreq Bank. "Such projects lead to thousands of jobs and create smaller surrounding industries – much needed as the emirate and the UAE as a whole reduces economic dependence on oil exports."
Equally important, said Lincoln, is to keep the momentum going when it comes to promoting the status of a community-focused, family-friendly hub.
"Abu Dhabi is able to market itself quite well to a more short-term, wealthier audience through high profile events such as the Formula 1 races and golf tournaments," said Lincoln. "But those that have lived in the city know that it is truly a place you can call home – and we can see developers organically leveraging that image."
In March 2022, the emirate's Department of Community Development (DCD) reported an increase in the level of quality-of-life indicators, namely work-life balance, life satisfaction and happiness.
Meanwhile, the city was ranked the most liveable city in the Middle East for the second year in the row by the Global Liveability Index 2021.
In 2021, Abu Dhabi climbed 14 places to rank 28 on the Smart City Index by the Institute for Management Development (IMD), leading the Middle East region for the third consecutive year in the use of technology to improve the life of citizens.
"We have all the pieces in place," said Lincoln. "All we need to do now is keep the momentum going by enabling a credible and transparent real estate ecosystem."
29 November, 2022 | .By MEHAK SRIVASTAVA