Building a more resilient UAE hospitality sector
21 December, 2020 | By Richard Thompson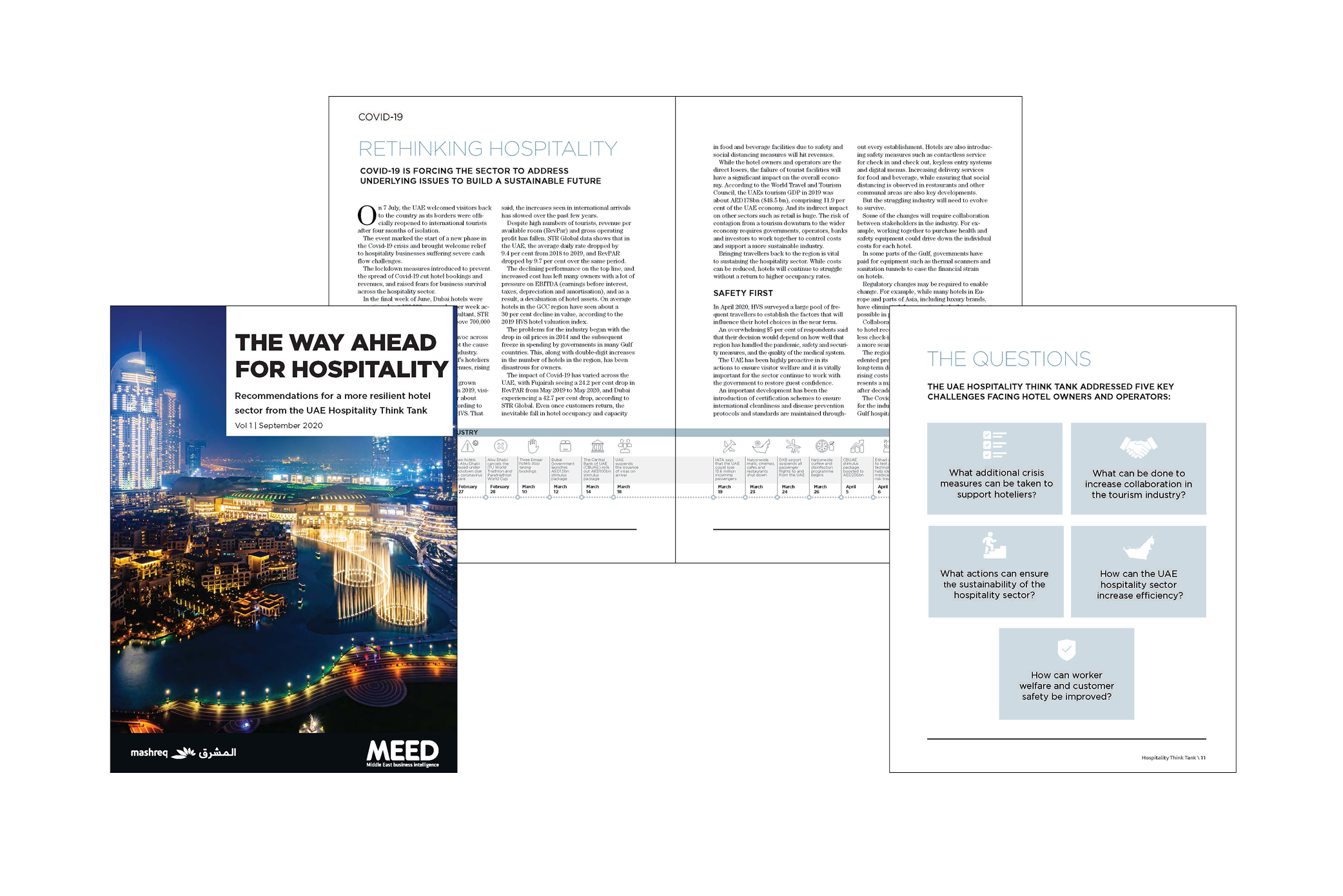 The UAE hospitality sector requires vital support to navigate a post-Covid-19 economy
A think tank comprising of leading experts from the UAE's hotel and tourism industry has recommended key areas for action to support players through and beyond the Covid-19 crisis.
The 15 actions suggested by the UAE Hospitality Think Tank in its first white paper, The Way Ahead for Hospitality, include establishing an official industry body to provide a forum and a voice for the hospitality sector to encourage greater collaboration and unity, and to work on behalf of all hoteliers in the UAE.
The think tank also recommends introducing a national and/or emirate-level hotel development strategy that will manage the supply of hotels and other hospitality assets in a holistic way and ensure appropriate assets are available to meet future needs.
Key areas for action:
Support through the crisis
Greater collaboration
Increasing sustainability
Improving efficiency
Introducing greater safety measures
Established by Mashreq Bank and business intelligence service MEED, the UAE Hospitality Think Tank comprises of industry leaders representing hoteliers, real estate companies, professional organisations and consultancy firms, jointly recommending solutions aimed at achieving sustainable growth in the hospitality sector.
The Way Ahead for Hospitality covers both the immediate need of boosting an industry impacted by the Covid-19 crisis and the longer-term objective of building resilience through increased collaboration and efficiency.
Joel Van Dusen, Head of Corporate and Investment Banking Group at Mashreq Bank, said: "The regional hospitality sector already faces multiple headwinds, and the pandemic has only further impacted the industry with factors such as the global economic environment, low oil prices, struggling tourist numbers and oversupply. Despite this, there are numerous opportunities which can be leveraged to make the industry a more sustainable proposition for the foreseeable future. This report presents insights and recommendations that act as stimuli for the industry to come together and rethink the existing model. Only by creating a permanent shift in the way business is done, will the Hospitality Industry be able to create a strong momentum during the medium term."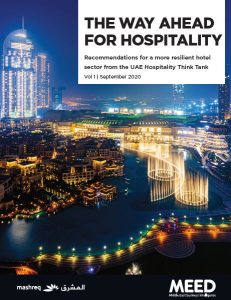 Richard Thompson, MEED's Editorial Director, added, "The status the UAE enjoys as a leading tourism and leisure destination can be attributed in part to the best-in-class offerings delivered by the hospitality sector. In these unprecedented times, we have a shared responsibility of ensuring that the sector continues to stay afloat and thrive. In this report, the UAE Hospitality Think Tank lays out clear and insightful recommendations that can pave the way forward for the hospitality industry to once again flourish."
DOWNLOAD YOUR COPY OF THE WHITEPAPER HERE 
21 December, 2020 | .By Richard Thompson