Circular economy reshapes business strategies in the UAE
20 April, 2023 | By Mehak Srivastava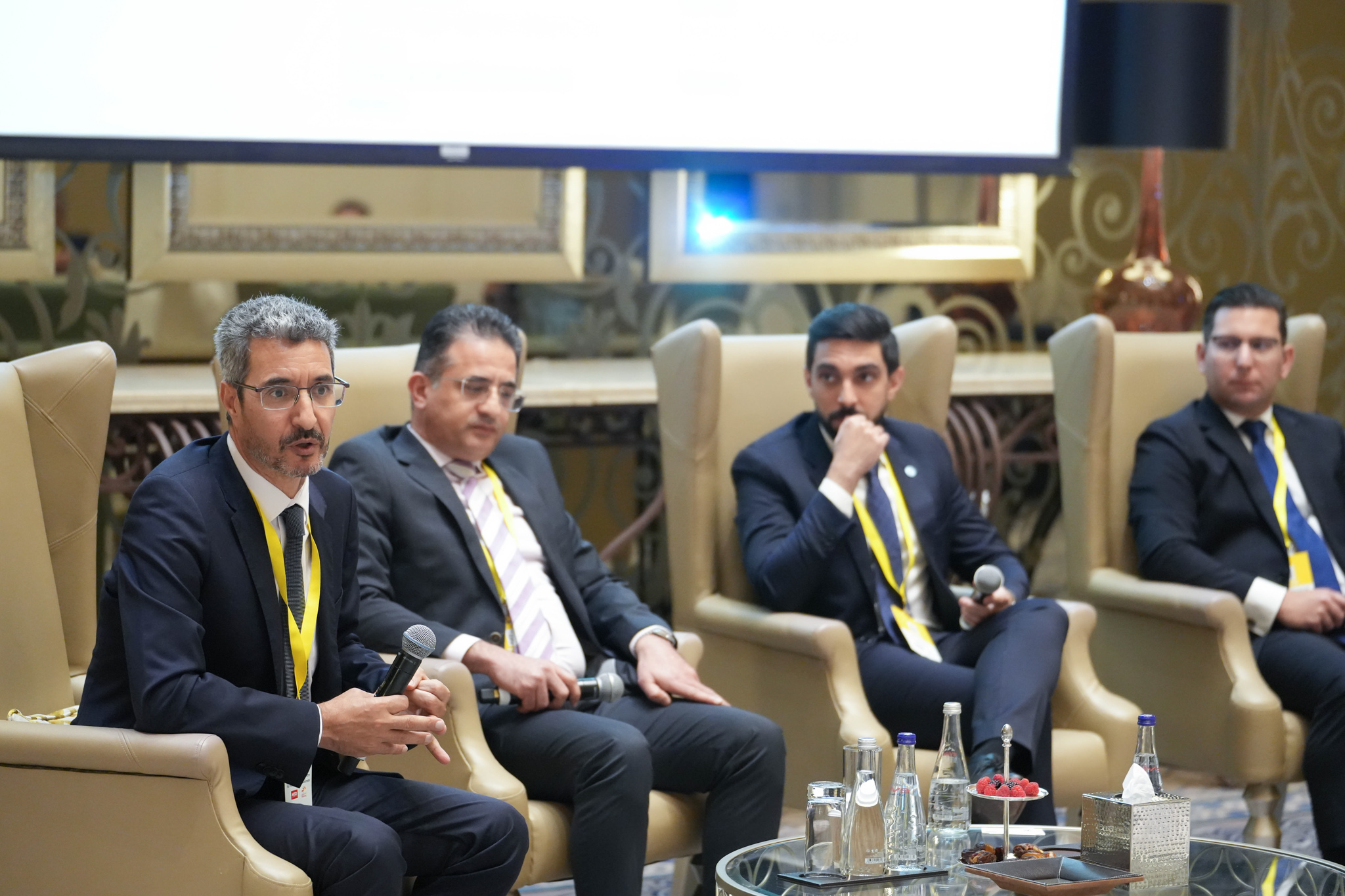 Organisations in the UAE are beginning to see the value in adopting closed-loop resource systems
Key takeaways:
Governments and organisations are beginning to recognise the multi-trillion-dollar business value of circular economy models
Governments are reaching out to the private players to collaborate as effectiveness of circular economy models depends on buy-in from all stakeholders in the value chain
Larger corporates are sending ultimatums to their supply chain partners to adapt or be left behind
Digitalisation plays a key role, by improving transparency, creating accountability and improving collaboration
Recent years have seen demand for materials and goods grow at an unprecedented rate.

On one hand, this demand powers entire economies and provides impetus for industries. However, as nations work towards tackling climate change, they find excessive consumption based on linear production models (create-consume-discard) to be a significant barrier.

"With global population levels expected to surpass almost 10 billion people by 2050, there is an urgent need to reduce the rate at which we consume resources to avoid catastrophic impacts to the planet," said Hashem Stietiya, director of research and development at waste management and environmental services group Bee'ah.

Speaking at a panel discussion during the ESG Impact on Modern Supply Chains Forum, Stietiya and other industry experts discussed how businesses in the UAE can prepare to adopt circular economy models.

"The harsh reality is that the era of abundance is over and we now need to transition to an economic model that inputs waste from one value chain into another," said Stietiya.

Circular economy refers to a more sustainable, closed-loop system of production and consumption. Raw materials are retained within usage cycles for longer and are utilised repeatedly.

Today, governments and businesses recognise the value that circular models can bring to entire economies.

"Circular economy is just as much about profitability as it is about protecting the environment," said Stietiya. "It about people, planet and profit. Take Finland for example and how it has sustainably managed its forests. They have successfully combined three components, environment, social and profit to create a working system at a country level."

In line with national and global targets, the UAE government is actively working towards designing circular economy implementation policies.

In January 2021, the cabinet approved the UAE Circular Economy Policy, which serves as a framework to identify priorities relating to circular economy, including infrastructure, transportation, manufacturing, food production and consumption. The policy is further supported by programmes and projects geared at attracting investments to the sector.

Given that the effectiveness of such circular models typically depends on buy-in from all stakeholders in the value chain, the government is actively reaching out to the private sector for support. Stakeholders, meanwhile, require greater clarity on where materials originate and ultimately end up, i.e., an end-to-end view on the product's lifecycle. Moreover, there is a need for greater accountability to establish roles at various touchpoints in the usage cycle.

"Building awareness and improving the understanding of how it all works is the most crucial aspect," said Kamel Mellahi, senior manager at the Centre of Responsible Business at Dubai Chambers (CRB). The CRB was founded in 2004 to support member-organisations embed CSR and sustainability into their business practices.

"What we are seeing now with businesses is that the top management and board members are keen to engage in conversations around circular economy and ESG principles," said Mellahi. "In line with this, CRB is launching a portfolio of services to support its members with the aim to upskill ourselves and our partners."

As businesses increasingly turn to greening their supply chain, larger corporates are now beginning to send ultimatums to their suppliers.

"This is especially important now as firms begin to recognise the impact of their scope 3 emissions, which result from activities that sit out of their direct control, i.e, the supply chain," said Stietiya.

Panellist Manuel Alzugaray Rodrigues, Vice President – Gulf, Schneider Electric noted a similar shift, highlighting that taking a partnership approach is vital.

"A lot of our suppliers are ultimately also our customers, as part of the ecosystem, because our technology is used in their processes from a manufacturing standpoint. We are approaching the improvement in efficiency from an internal perspective and upgrading our solutions to reduce carbon emissions. But we are also taking that knowledge to the organisations in our supply chain, provide consultative services to help them grow just as we have," he said.

Circular business models also offer a significant opportunity for financial institutions to deliver on their climate commitments and create a new stream of revenue.

"Sustainable finance is a priority right now for banks globally," said Bilal Jan, sustainability financing specialist, contract financing division at Mashreq.

"Clients with favourable ESG credentials will see preferential rates moving forward. And this is also coming in as a regulatory requirement as central banks gear up to bring ESG-compliance into the fold."

Digitalisation

Detailed information on resource usage at various stages in the cycle is vital to unlock opportunities. Digitalisation can help provide real-time data about an item's location, condition and availability; increase traceability of materials; ease access to products and services; and make processes more convenient and effective. In doing so, it enhances value retention in every design, manufacturing and consumer decision.

"Digital technologies not only help save resources, but also optimise and reduce the amount of waste, time or energy that would otherwise be required in heavy production environments," said panellist Marcelo Piva, regional sustainability director – Greater MEA at Tetra Pak.

Tetra Pak is gearing up to achieve net zero in its operations by 2030 and across its value chain by 2050, by no means an easy feat.
"Digitalisation can help us build the roadmaps and support our suppliers, which in turn allows us to achieve our long-term goals," said Piva.

Digital tools in a circular economy business model:
Digital marketplaces: These platforms enable businesses to share and exchange resources such as raw materials, products, and equipment, and by extension, reducing waste and improving resource efficiency.
Asset management systems: These tools help businesses keep track of their assets and optimise their use. For example, sensors can be used to monitor equipment and ensure that it is being used efficiently.
Supply chain management systems: These tools help businesses optimise their supply chains, reduce waste, and improve resource efficiency. For example, predictive analytics can be used to anticipate demand and optimise inventory levels.
Recycling and waste management systems: These tools help businesses manage their waste streams and identify opportunities for recycling and reusing materials.
Collaboration and communication tools: These tools enable businesses to collaborate and communicate with other businesses, customers, and stakeholders. For example, digital platforms can be used to share information about resource use and recycling practices.
Product lifecycle assessment tools: These tools enable businesses to assess the environmental impact of their products throughout their lifecycle, from production to disposal. This information can be used to identify opportunities to improve resource efficiency and reduce waste.
20 April, 2023 | .By Mehak Srivastava