CONNECT SERIES: Enabling future generations through digitalisation
22 June, 2020 | By DANELLE WYPER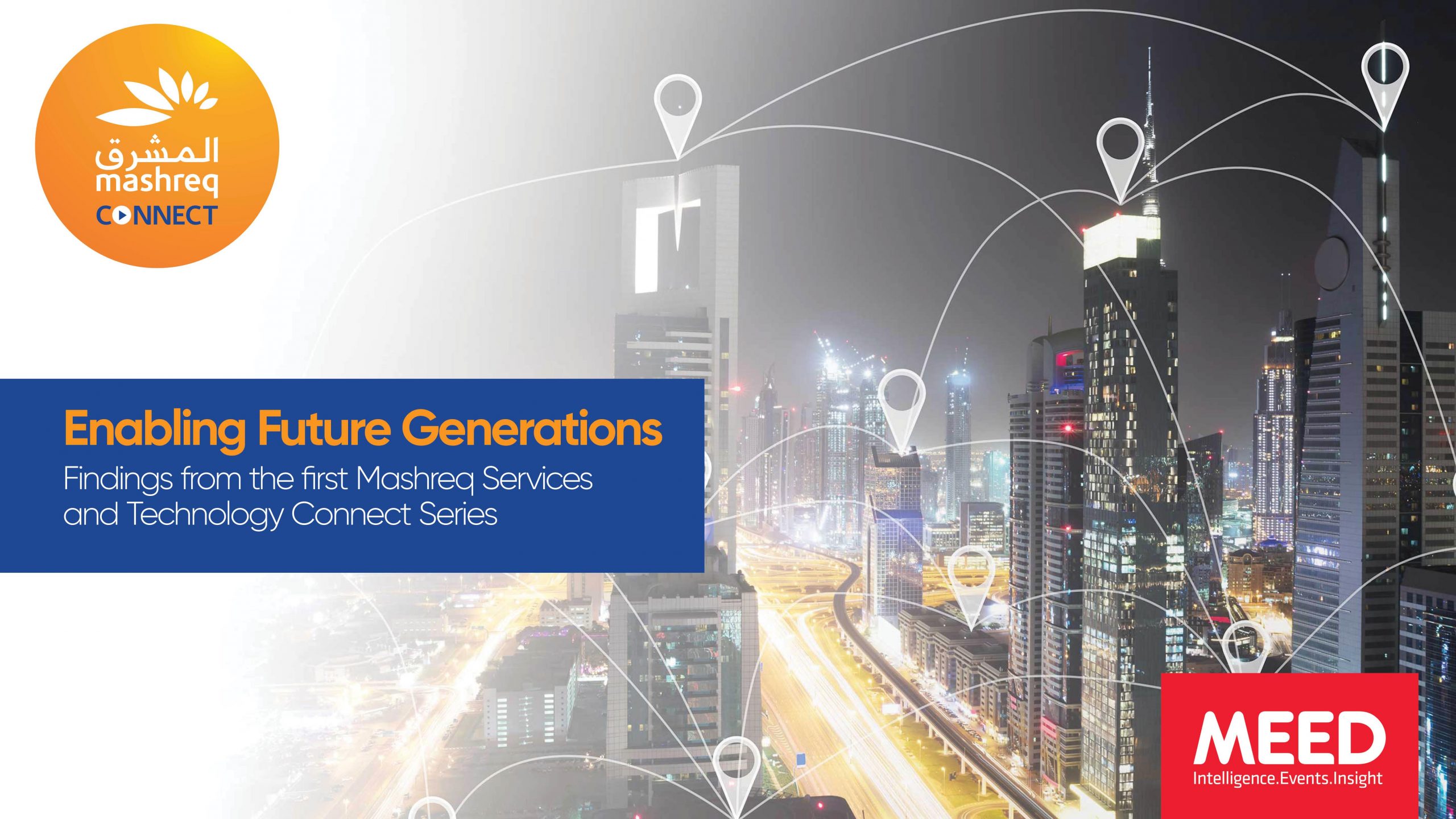 Early investment in telecoms network infrastructure puts the UAE in a strong position for successful digital transformation but a shift in mindset is required
The measures introduced in March 2020 to stop the spread of the Covid-19 virus forced workplaces and schools to shut down around the world.
Within two weeks of the lockdowns being introduced in the UAE, the country had 600,000 students engaged in remote learning and businesses were able to successfully implement online, home-working strategies.
Inevitably, the remote-working patterns led to a shift in internet usage.
According to telecoms network solutions provider ARC, the lockdowns saw a 50 per cent rise in content delivery network traffic as a result of increased use of streaming services and a doubling in business conferencing. ARC, which is a joint-venture of Dubai–based telco du and Bahrain's Batelco, also noted a doubling in online gaming.
The company said that the changed working patterns has reduced traditional peaks in usage as a result of more constant 'flatter' demand throughout the day, with the use of fixed-line wifi services up 50 per cent, while mobile data consumption dropped.
But despite the sudden, heavy demand on capacity, the region's network has performed well.
"The internet has proven to be inherently resilient" says Mahesh Jaishankar, chief executive officer of ARC.
Speaking at the first Connect Series webinar of the MEED Mashreq Services and Technology Partnership, Jaishankar said that most people would not have notices any disruption to their internet service.
"It can withstand the surge that a pandemic like Covid-19 can throw at it," said Jaishankar. "It was completely seamless. Most people wouldn't have felt drastic differences."
Panellists at the first Connect Series webinar of the MEED Mashreq Services and Technology Partnership
Early investment
The success of the region's networks can be attributed to an early understanding of the importance of digitalisation.
In the UAE, this started in 2001 with the launch of its eGovernment initiative, which enabled government services, transactions and communications to be conducted online. This initiative was backed up with large-scale investment in a strong and capable digital infrastructure.
In 2005, Etisalat began investing in its fibre optic cable network, leading to the UAE being a world leader in fibre penetration.
The telecommunications company continued the development of its broadband capacity, through 3G and 4G expansions, which have enabled the adoption of technologies such as AI, blockchain, cloud computing and big data.
In 2018, Etisalat installed the region's first 5G network.
With exponentially faster speeds, negligible latency and improved reliability, 5G is set to support the next wave of innovations including autonomous vehicles, remote healthcare and precision logistics.
"We believe that 5G will be the enabler for the [digital] transformation of the country," says Abdulla al-Jaziri, vice president of corporate strategy at Etisalat.
With robust telecoms infrastructure, a young population, and the desire of its leadership to move away from its reliance on oil revenues, the UAE is well placed to adopt and develop digital technologies. But to succeed in delivering the 5G transformation will require considerable effort, says Al-Jaziri.
"It's not just a question of mobile operators or telecom operators deploying technology," says Al-Jaziri. "It should be done by the complete ecosystem, the government, the telecom operators, all industries from logistics, utilities…together should come up with use cases for 5G."
Accelerating change
The Covid-19 crisis has highlighted issues that still need to be addressed if the UAE is to continue to be a leader in 5G evolution.
According to the webinar panellists, there are five key areas for development that will enable the region's digital transformation:
Regulation – Many 5G-enabled technologies such as autonomous vehicles and drones are not yet regulated. Though regulation and legislation generally evolve as innovations are adopted, increased use of sandbox test environments, and test cases could speed up the process
Investment – Early investment will see the biggest returns in digital technology. The UAE telecoms sector already allocates one per cent of their revenue to an ICT fund, which may be leveraged to empower and utilise 5G adoption
Edge computing infrastructure –5G requires computing capability to be as close to the data source as possible in order to reduce service latency and to increase capacity. Having recently built two data centres in the UAE, Microsoft Gulf is planning to open a further four datacenters in the Mena/GCC region
Infrastructure costs- The high cost of infrastructure in the region affects accessibility and usability. Initiatives are needed to ensure that appropriate technology is available to the entire population
Talent and research – There is a lot of global competition for technology expertise. By developing the UAE as a sandbox for 5G testing, the region could become a global centre of technological excellence similar to Barcelona in Spain. Providing a space for collaboration, research and innovation would attract talent from around the world
Shifting mindset
Irrespective of the impact of Covid-19, the Middle East region is moving from an oil economy to a digital economy and companies need to be preparing for the change.
"Regardless of your business area, if you are digitally transforming anyway, you will need to accelerate that," says Safder Nazir, regional vice president of digital industries strategy at Huawei, "and if you are not, you will need to consider how that will be done."
But even with strong network capability, a forward-looking leadership and investment in technology, digital transformation will not be successful unless employees at every level of an organisation are willing to evolve.
"We continue to have challenges around human capital readiness to embrace technology and use it in the best way possible," says Ramez Dandan, chief technology officer at Microsoft Gulf.
"We see some challenges, especially in middle management across the private and public sectors in having the growth mindset that the leadership has," says Dandan. "That mindset is about constantly dreaming, constantly improving and constantly taking risks."
The first Connect Series webinar of the MEED Mashreq Services and Technology Partnership hosted by Hind Eisa Salim, EVP & Head of Services & Manufacturing Division, Mashreq Bank, examined the opportunity to develop the software, hardware and infrastructure needed to enable the future opportunities in the region

Expert panellists:
Abdulla al-Jaziri, Vice President Group Corporate Strategy, Etisalat
Mahesh Jaishankar, Chief Executive Officer, ARC Solutions
Safder Nazir, Regional Vice President Digital Industries Strategy, Huawei
Ramez Dandan, Chief Technology Officer, Microsoft Gulf
22 June, 2020 | .By DANELLE WYPER