Construction must drive net-zero in future cities
13 July, 2022 | By MEHAK SRIVASTAVA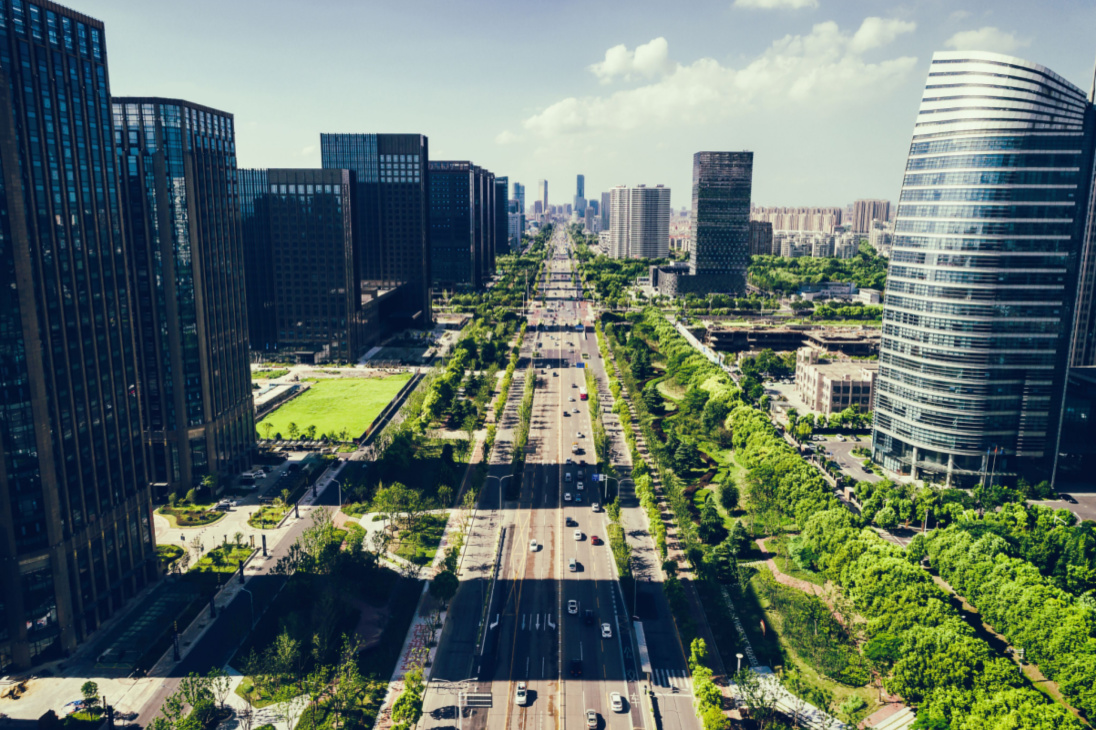 The industry needs to work with the government to enable smart, urban cities that align with national net-zero ambitions
The UAE construction sector must play a pivotal role in mitigating carbon emissions generated by cities, said a group of industry experts in Dubai.
Speaking at the construction edition of the MEED-Mashreq Business Leaders Club on 9 June, built environment specialists in the UAE emphasised the role of construction firms and their funding partners in leading the way forward for smart, net-zero hubs.
According to estimates by the World Economic Forum, urban cities today account for nearly 70 per cent of CO2 emissions. Much of this is attributed to industrial and transport sectors, and rising population levels are expected to result in even higher energy consumption levels and a further increase in emissions.
Industry experts note that transformation of business models and legislature will help shape the way forward.
Most crucially, there is a need to change mindsets when it comes to net-zero construction.
"The projects market needs to shoulder more responsibility and engage in planning and delivery of sustainable developments," said a representative from Mashreq Bank during the forum. "Be it as planners, contractors, suppliers – and yes, as banks as well."
Government encourages change
In the Middle East and North Africa (Mena) region, countries including the UAE have been driving actionable change in the net-zero space.
Led by the Ministry of Climate Change and Environment (MOCCAE), the UAE's Net Zero by 2050 strategic initiative makes it one of the few oil producers – and the first in the region – to pledge its commitment to reduce and offset greenhouse gas emissions.
Experts note that achieving national objectives will not be possible for the governments alone; private sector participation is necessary. One such opportunity for the construction sector is greater involvement in energy generation and demand and side management initiatives, underway across the UAE.
For instance, in 2018, Ras al-Khaimah introduced its Energy Efficiency and Renewables Strategy 2040. As well as a busy programme of new green building and energy management regulations, it includes initiatives such as an energy performance rating platform that offers green development incentives to accredited energy services companies (ESCOs).
A government representative from Ras al-Khaimah said at the forum: "We realise that construction needs a much more centralised approach, which can only be achieved once we move from a market push to a market pull dynamic that encourages initiatives such as landlord incentives to retrofit efficiency measures into existing buildings."
The emirate is retrofitting public buildings to become more energy efficient. It is also considering waste-to-energy and solar heating programmes as well as deploying electric vehicles and charging stations. Similar programmes exist in Dubai and Abu Dhabi as well.
Limitations do persist, and the government recognises these must be overcome.
"Many strategies have been founded on a solid economic basis but have a decreasing marginal return because as we increase the standards of new buildings the payback time becomes longer," added the Ras al-Khaimah representative. "The business case must recognise that there are limits to the return on these developments and make it clear that they can become less economically viable for investors.
"That's why we've been advocating more ambitious targets for the GCC region from the beginning – and why we published our viewpoint strategy at the beginning of last year. The net zero emission targets of the UAE are quite remarkable because they represent a shift from a pure economic focus to a climate change focus.
"Higher oil price means surplus in the budgets of governments of the region gives us opportunities to think about the future and to invest more in supporting those developments that offer a decreasing level of marginal activity.
Imparting knowledge
Expo 2020 Dubai showed the world the vision that the region has when it comes to smart cities. But for initiatives to turn into a way of living, consumers must be made aware that their action is matched by input from government and businesses.
An engineering consultant at the club said that organisations have considered their carbon footprint out of fear of being penalised for non-compliance with Scope 3 reporting requirements under the GHG Corporate Protocol.
"This has prompted organisations to make investment where needed, confident that they will receive equally significant downstream support for it," said the consultant. "But that discussion needs to start by allowing the public to assess the benefit in tangible ways."
Decarbonising homes for instance, requires effort and intrusion. Switching to an electric vehicle needs accessible and affordable charging. For consumers, change comes down to being a matter of convenience.
Another consultant at the club pointed out that the UAE punches well above its weight in terms of its influence on the developing world. In many ways, he told the attendees, Dubai is seen as a trailblazer for many countries.
"But with that comes a requirement to lead the way in the right way," he said. "I don't think that we've been very good so far at painting that picture of what future cities are going to look like. We need to show them and tell them that while it might not look attractive, it is nonetheless the destination."
Lessons can be adopted from cities such as Copenhagen, Barcelona, and Milan, where the approach extends beyond green tax credits, green mortgages, green building materials. Environmental legislation, government policy, municipal planning and public-private alignment drives every stage of the eco-innovation and education journey.
But the forum also warned that while cities remain society's beating heart, they can expect to face mounting scrutiny in coming years. Their best response is a meaningful plan for integrated energy solutions, backed up by ambitious policy and urban planning.
And this will only be achieved through transparent and accountable projects involving governments, funders, and service providers.
13 July, 2022 | .By MEHAK SRIVASTAVA