UAE Construction Opportunity
13 December, 2017 | By RICHARD THOMPSON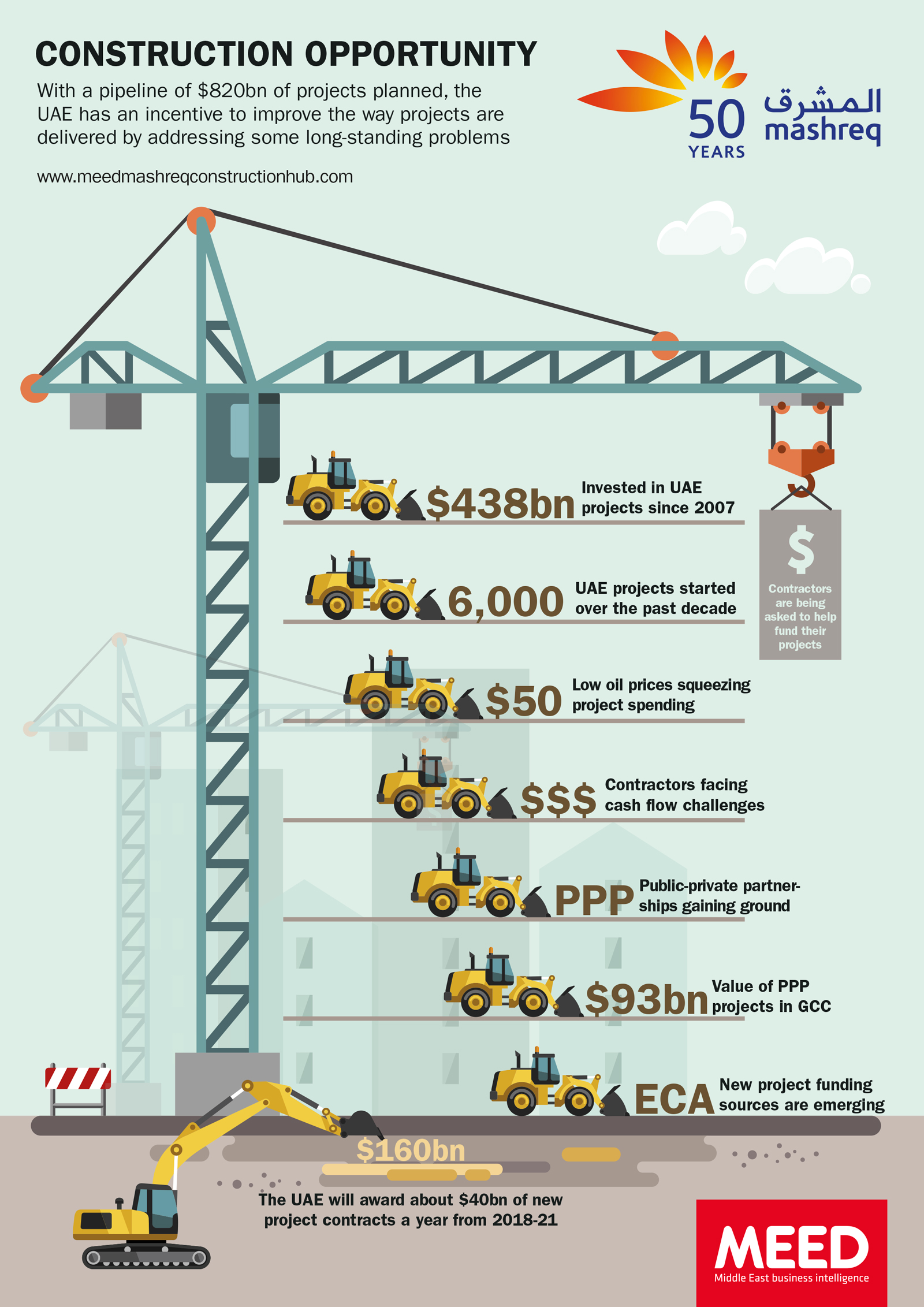 With a pipeline of $820bn of projects planned, and an outlook for $40bn of contracts to be awarded every year, the UAE has plenty of reasons for wanting to ensure that its projects are delivered smoothly.
By turning to new forms of contract such as design & build, that bring the contractors on to a project in the early design stages, clients can improve project delivery. While new sources of funding such as public private partnerships (PPP) and contractor financing, will help to bring projects to fruition.
Download here MEED's unique UAE Construction Opportunity infographic, produced in partnership with Mashreq.
13 December, 2017 | .By RICHARD THOMPSON