Contractors look to the East for new opportunities
27 July, 2017 | By ED JAMES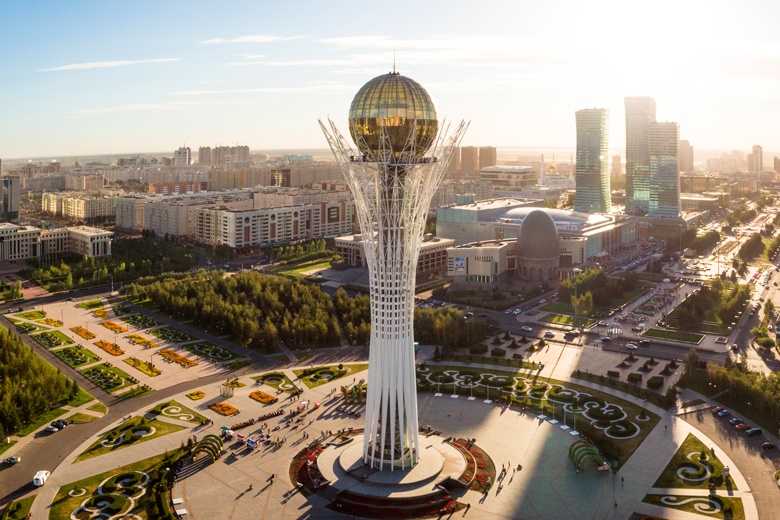 Firms are viewing the hydrocarbons-rich Caspian region as an emerging market with potential
There is no doubt the past few months have been tough for regional engineering, procurement and construction (EPC) contractors. The first six months of 2017 made up the weakest half in more than a decade for contract awards on new oil and gas projects in the Middle East and North Africa (Mena) region, according to regional projects tracker MEED Projects.
Just $10.9bn of EPC deals were let in the six months to June, compared with $21.3bn in the same period of 2016, as oil prices remained weak and project owners held back on spending. So it comes as no surprise that many firms are looking outside the region for new opportunities, and that the oil and gas-rich Caspian markets of Azerbaijan, Kazakhstan and Turkmenistan offer substantial prizes for those interested.
Big markets
MEED Projects initiated coverage of these markets earlier this year. The three countries combined offer more than $165bn of active schemes. Of these, more than 40 per cent are in the oil and gas sectors. Although their economies and populations are relatively small compared with Middle Eastern standards, the significant hydrocarbons resources of Azerbaijan, Kazakhstan and Turkmenistan mean they have the funds to push ahead with projects.
For example, Kazakhstan, at 30 billion barrels, has the world's 12th-largest proven oil reserves, producing about 1.7 million barrels a day. On the other hand, Turkmenistan is estimated to contain 17.5 trillion cubic metres of natural gas, ranking it sixth globally. In 2015, it produced about 72 billion cubic metres.
The other major attraction to Mena firms is the proximity of the three Caspian states to the region and the structural similarities between their projects markets. Like the Mena region, spending activity in the three countries is dominated by public sector clients.
$52.5bn
Value of active projects in Azerbaijan
$69.2bn
Value of active projects in Kazakhstan
$45.3bn
Value of active projects in Turkmenistan
Azerbaijan's single largest client is State Oil Company of the Azerbaijan Republic (Socar), with more than $23bn of ongoing or upcoming projects. Socar dominates the upstream and downstream sectors in the country, and has many overseas investments too.
Turkmengas is Turkmenistan's main national oil firm, with close to $15bn of active schemes, including the second and third phases of Galkynsh, estimated to be the world's fifth-largest gas field.
In Kazakhstan, the largest single client is the joint venture of Italy's Eni, UK/Dutch Shell, the US' Chevron, Russia's Lukoil and state-owned KazMunaiGas, which is operating and developing the Karachaganak gas and condensate field, one of the world's largest.
The three countries also require substantial investments in their transport, power and residential sectors as their economies have grown over the past two decades, after years of underinvestment during Soviet rule.
Indeed, while oil and gas dominate their projects markets, there are many opportunities in other sectors too. These include the $2.2bn expansion of Baku's metro system, a new $1.4bn airport at Almaty, and a new world-scale combined-cycle power plant at Mary in Turkmenistan.
Sum of net project value ($m)
Chemicals
Construction
Gas
Industrial
Oil
Power
Transport
Water
Grand total
Azerbaijan
8,257
32
19,993
150
10,260
6,982
6,624
233
52,531
Kazakhstan
5,509
700
951
4,974
23,257
17,300
15,808
682
69,181
Turkmenistan
3800
26,150
2,180
1,140
4,430
7,310
250
45,260
Grand total
17,566
732
47,094
7,304
34,657
28,712
29,742
1,165
166,972
Source: MEED Projects
To date, major GCC successes in the Caspian region have been fairly modest, although notable. They include UAE-based Arabtec's $1bn contract to build the Abu Dhabi Plaza in Astana for UAE developer Aldar, and Dubai-owned Dragon Oil's Cheleken concession in western Turkmenistan.
However, entering and being successful in any of the three markets will be challenging. Although tendering is by and large done publicly, the bidding process itself can be opaque. At the same time, while English is widely spoken and understood, many tenders and deals will be in Russian or the local language.
Similarly, due to their geography and geology, many of the oil and gas production centres in the three countries are located offshore. For many GCC firms more used to easier onshore plays, this represents a substantial hurdle to overcome.
Finally, there are administrative issues such as visas, finding local partners, taxation, currency fluctuations, and customs controls to overcome.
But with a shrinking market at home and an emerging market practically on the doorstep, the opportunities will outweigh the risks for many firms. This is especially likely to be the case given China's increasing emphasis on its $4 trillion-plus Belt and Road Initiative (B&R), the land-based element of the Silk Road, which is focused on investments in the Caspian region.
Aimed at plugging the infrastructure gap in Asia, the B&R will create a transport and energy corridor through central Asia and significantly enhance the region's economies.
27 July, 2017 | .By ED JAMES