Crisis unsettles water demand and supply
04 May, 2020 | By JENNIFER AGUINALDO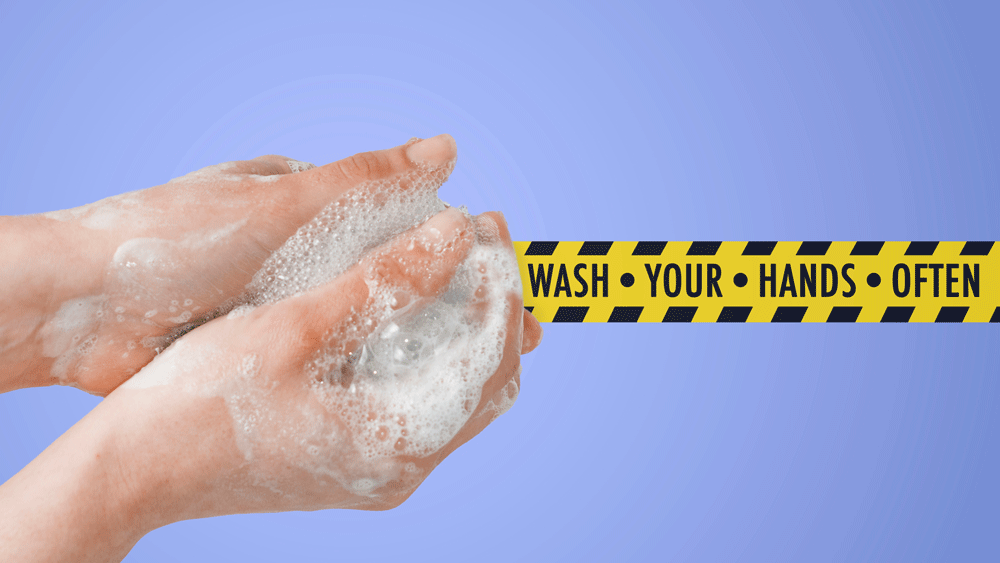 Health emergency drives water demand and could disrupt projects delivery
On 21 March, Saudi Arabia's National Water Company said it will increase the supply of water to 9.7 million cubic metres a day in response to heightened demand as citizens and residents stay home to limit the spread of the novel coronavirus.
While the increase in water consumption during a lockdown seemingly appeared counterintuitive, there is strong evidence that frequent hand-washing – the top recommended hygienic measure to combat the virus – is driving increased water consumption over the short term.
Medical emergency activities and the rush to build and retrofit buildings to become medical or quarantine facilities have also contributed to increased demand for potable and industrial water supply.
Jordan set one of the earliest reference points for the potable water demand spike in the Mena region, when it reported a 40 per cent increase in water consumption as the kingdom went into full lockdown in March.
A change in consumer behaviour will have strong implications for the GCC, which is one of the world's most water scarce regions while at the same time having some of the highest water consumption rates, way before the Covid-19 emergency struck.
Saudi Arabia, for instance, ranks third globally in terms of water consumption per capita, behind the US and Canada. Its annual withdrawals of groundwater were also exceeding the rate of renewal by 954 per cent.
A change in consumer behaviour will have strong implications for the GCC – one of the world's most water scarce regions while at the same time having some of the highest water consumption rates
Notably, decades-long demand growth has led governments to put in place measures to reduce water consumption, which included subsidies reduction and water conservation measures in addition to improving water distribution networks. Most of the GCC states' long-term water strategies, for example, include reducing demand or consumption by as much as 40 per cent by 2030.
The inevitability of increased water demand, and utility bill reliefs as part of the stimulus packages due to the Covid-19 crisis, may temporarily set back some of these long-term goals.
IWP pipeline
Despite drives to reduce water consumption demand, the GCC states, led by Saudi Arabia, have multibillion dollars-worth of under-construction and planned desalination plants, sewage treatment, water reservoir and transmission schemes.
These plans are linked to population and economic growth forecasts, the need to secure water supply and lower sector fuel costs. Saudi Arabia's storage capacity to meet emergency demand, for instance, stood at 1.3 days in 2017, and it aims to increase this to three days in 2022 and seven days in 2030.
This entails procuring 40.11 million cubic metres of storage capacity by 2022, according to the Saudi Water Procurement Company's latest Seven-Year Statement.
In terms of potable water supply, increasing demand has driven the region's water desalination capacity-building programmes over the past decades. The GCC states currently account for nearly half of the world's seawater desalination capacity.
Their share of the global desalination capacity is expected to further increase, with an estimated $13bn of desalination capacity currently in the pre-execution phase, according to MEED Projects data. This figure excludes capacities that are being contracted under the independent water and power producer (IWPP) model.
The GCC water supply sector has also been undergoing a major energy efficiency drive, which requires significant investments. Measures that are being adopted include decoupling water desalination from conventional power plants, with Abu Dhabi building the world's largest seawater reverse osmosis (SWRO) plant in Taweelah, and improving transmission and distribution networks with the aid of digital solutions like smart grid or metering.
IWP pipeline
As well as inducing a short-term demand reduction, containment measures to limit the Covid-19 outbreak may temporarily slow down the region's ongoing and planned water desalination projects pipeline.
"The slowdown is mainly coming from the private sector due to mobility constraints in the supply chain and financial market instability," explains Turki al-Shehri, Saudi Arabia CEO of French utilities developer Engie. "These are mainly short-term impacts and we believe will not impact the medium- and long-term plans."
Despite this, Al-Sheri notes that the Saudi government plans are moving forward with minimal delays, noting that SWPC issued its Seven-Year Statement, which outlines the kingdom's water procurement programme between 2020 and 2026, in April.
On the financing front, there has been a widespread speculation that the state of lenders' liquidity as well as sovereign credit ratings of hydrocarbon-led economies post-Covid-19 may affect the cost of capital and the overall engineering, procurement and construction (EPC) costs for future independent water projects (IWPs).
Notably, recent IWPs in the GCC have broken world records for water tariffs, with the low bid for Dubai's Hassyan IWP in particular standing at $0.306 a cubic metre. Prices for recently awarded IWP contracts in Saudi Arabia are not as low, but are still considered among the lowest in the world: a team of Engie and the local Mowah offered $0.473 a cubic metre for Yanbu 4, while an Acwa Power-led team offered $0.413 for Jubail 3A.
An unstable leading market could force future water tariffs to increase, some experts tell MEED.
At the moment, however, sovereign credit rating, at least for the region's largest economy, remains stable. "Thus far interest rates as well as Saudi Arabia sovereign credit rating have gone up," says Al-Shehri. "Therefore, we expect delays, but hope that financial stability returns soon."
04 May, 2020 | .By JENNIFER AGUINALDO