Dubai construction holds steady in 2018
17 July, 2018 | By COLIN FOREMAN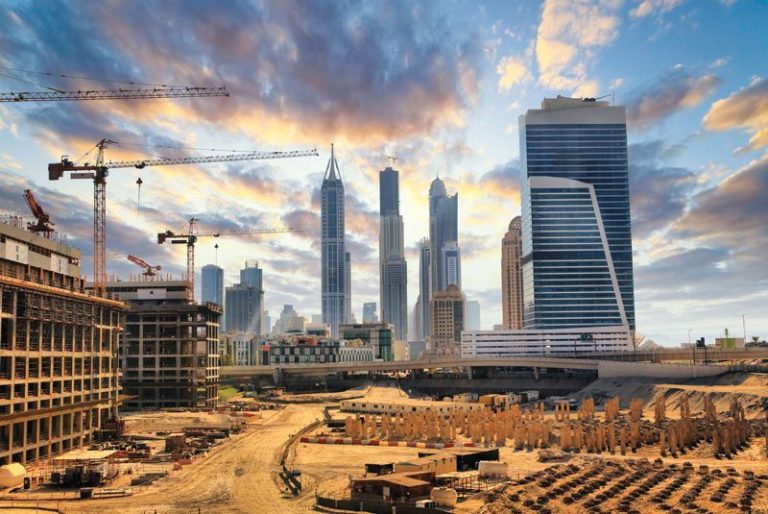 There was over $10bn of construction and transport contract awards during the first six months of the year
Dubai's construction market had a steady first half of 2018 with over $10bn of contract awards.
According to regional project tracker MEED Projects, there were $10.3bn of construction and transport contract awards during the first six months of the year.
The total means that the region's busiest construction market is performing broadly in line with recent years. In 2017 there were $24bn of contracts awarded during the full year, and since 2014, there has been an average of $21.5bn of construction and transport awards each year, which gives a half yearly average of $10.75bn.
Despite continued concerns this year that fewer large projects are moving forward as Expo 2020 nears, the number of major contract awards has so far remained steady this year.
During the first half of 2018 there were 35 contracts awarded that have a value greater than $100m. In 2017 there were 66 contracts awarded that are worth more than $100 and since 2014 the average number has been 54.24.
The largest award this year was the $353m deal secured by the local Alec for construction of exhibition halls known as the Co-Ex campus at the Expo 2020 site for Dubai World Trade Centre.
Contractors operating in Dubai need a large volume of construction work in order to maintain turnover. This is becoming increasingly challenging as work on existing projects is completed. According to MEED Projects there has been $12bn-16bn of contracts completed each year since 2014, and that total could increase sharply this year if work is completed as planned.
There are nearly $29bn of contracts that are scheduled to finish this year, and if the actual value of work completed is close to or exceeds $20bn then the market will do little more than maintain the amount of work currently underway in the emirate.
17 July, 2018 | .By COLIN FOREMAN