Dubai construction stalls as contract awards slow
25 March, 2019 | By Colin Foreman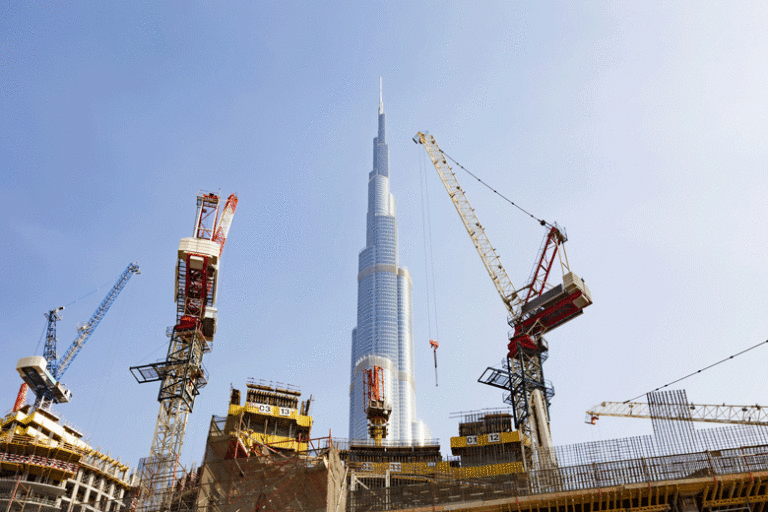 Tough times lie ahead for the market as projects are put on hold and developers are forced to lay off staff
Dubai has propped up the UAE's construction market in recent years. Buoyed by a vibrant real estate sector and the development of new infrastructure for Expo 2020, project spending has helped Dubai avoid the economic malaise that has blighted Abu Dhabi and other major oil exporters following the collapse in oil prices in late 2014.
The concern in 2019 is that, after defying gravity for five years, Dubai's construction market is finally slowing down as fewer new contracts are awarded and existing projects are completed.
Data from regional projects tracker MEED Projects supports these concerns. In the fourth quarter of 2018, the total value of construction and transport awards fell to $2.068bn, its lowest level since the fourth quarter of 2012, when Dubai was just starting to emerge from the fallout of the 2008 global financial crisis.
Market downsizing
To make matters worse for construction companies, the total value of work being completed is edging up. In the fourth quarter of 2018, a total of $3.7bn of construction and transport contracts were completed, meaning the market has downsized with a net loss of $1.6bn.
The value of awards remains subdued. As of 7 March this year, there had been $2.1bn of awards and $1.3bn of contracts completed – which, if the numbers track each other for the rest of the month, will result in the market growing during the first quarter.
Looking forward, contract awards are expected to be slow, with estimating managers at construction companies complaining that few sizeable opportunities are being tendered. Consultants also say Dubai has not been moving ahead with as many new projects in recent years.
Real estate decline
Falling real estate prices caused by oversupply across most asset classes is the fundamental issue. Ratings agency S&P Global's base case scenario forecasts a further 5-10 per cent decline in real estate prices in 2019, followed by the stabilisation of prices in 2020, and still no "meaningful recovery" in 2021.
As property values decline, the feasibility of future projects is being challenged, and while some proceed, many are being redesigned or postponed. The projects that are still being launched are those in good, typically waterfront, locations that are generally more resilient than projects in more marginal locations.
Projects at risk
Other sectors are also affected with hotel projects threatened by softening room rates, shopping malls challenged as retail sales underperform, and commercial schemes undermined by a general oversupply of office space.
The most high-profile project to be delayed is the Six Flags expansion to Dubai Parks & Resorts. In early February, the park's developer DXB Entertainments said the estimated AED2.6bn ($710m) Six Flags projects will not proceed at this time after a syndicated finance facility for the project was withdrawn.
Other major projects are also progressing slowly. Emaar has not yet awarded contracts to build the world's tallest tower and one of the world's largest shopping malls at Dubai Creek Harbour – both projects have been stuck at the design and tendering phase for several years.
As new projects stall, existing projects will be completed, and construction resources in Dubai will become redundant. That trend is already starting to happen at the top of the supply chain, with developers laying off large numbers of staff during the first quarter of this year, thanks mainly to fewer new projects moving ahead.
If the trend spreads further down the supply chain, a larger number of staff working for consultancy firms may not be required, and an even greater number of staff and labour at contracting companies could be laid off. "One person working on new projects for a developer could create 300-400 jobs for contractors and subcontractors as the project progresses," says an international consultant working in Dubai.
On a macro-economic level, such large numbers of redundancies could further affect the real estate balance in Dubai, by exacerbating the oversupply by reducing demand.
While the outlook for construction in Dubai appears challenging, there are a few major projects still moving ahead. The largest is the $33bn expansion of Al-Maktoum International airport. Bids for the contract to build the substructure for the West Terminal and Concourse 1 were submitted in January and bidders expect an award before the end of this year. Although the contract is estimated to be worth $2.7bn, it will not completely offset the drop in awards coming from the real estate sector.
25 March, 2019 | .By Colin Foreman