Dubai receives nine bids for Jebel Ali desalination plant
23 August, 2017 | By ANDREW ROSCOE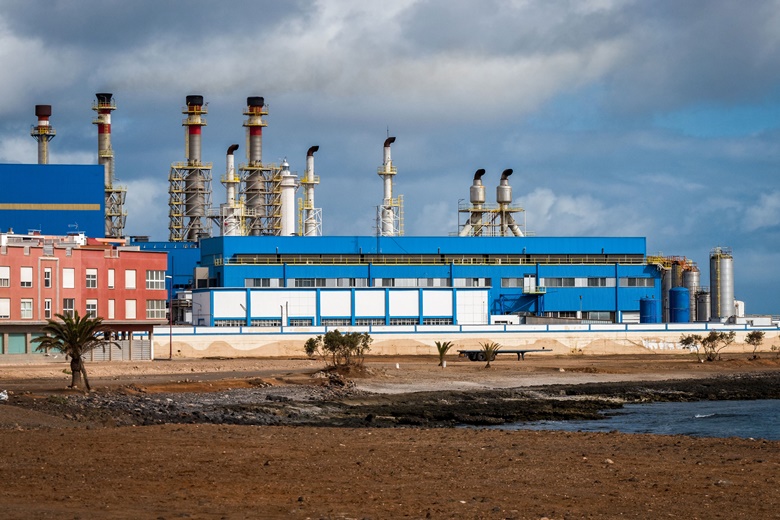 Spanish/local joint consortium submits lowest price for EPC contract
Dubai Electricity & Water Authority (Dewa) has received nine bids for the contract to build a new desalination plant in the Jebel Ali area of the emirate.
The lowest bid was submitted by a joint venture of Spain's Abengoa and the local Utico, which submitted a price of AED780m ($212.53m).
This was 2.4 per cent lower than the AED799m price submitted by the second lowest bidder, France's Veolia and its subsidiary Sidem. The third lowest bid of AED827m was submitted by a consortium of Spain's Cobra and the local Tecton.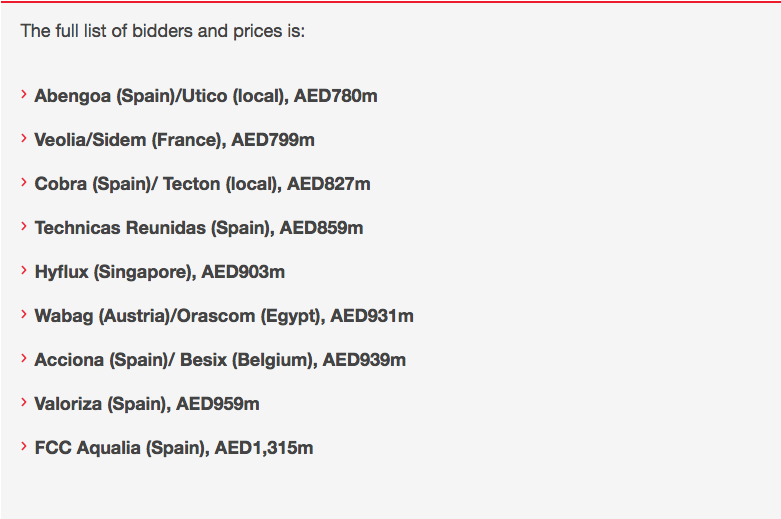 The planned reverse osmosis (RO) plant will have a capacity of 40 million imperial gallons a day (MIGD). Contractors submitted expressions of interest (EOI) and prequalification entries on 24 January.
The facility is due to be operational by April 2020.
In July 2016, Dewa awarded a contract to the Abu Dhabi office of Austria's ILF Consulting Engineers to provide engineering consultancy services for the planned plant.
All of Dubai's desalination capacity is located at Jebel Ali, with two-thirds of the total installed capacity having been built since 2003. With the exception of a 114,000 cubic-metre-a-day RO unit, all of the existing capacity is based on multi-stage flash (MSF) technology and operates in conjunction with power generation.
The sharp rise in water demand in Dubai in the period 2005-08 led the government to invest heavily in new desalination capacity. By 2011, installed capacity had reached 470 MIGD, more than double the 2006 total, and considerably more than the total demand of 276 MIGD. As a result, no further capacity has been installed since.
Peak demand for water increased to 337 MIGD in 2015, up 6.6 per cent on the 316-MIGD demand recorded in 2014.
23 August, 2017 | .By ANDREW ROSCOE