Dubai retenders two road construction contracts
07 August, 2018 | By COLIN FOREMAN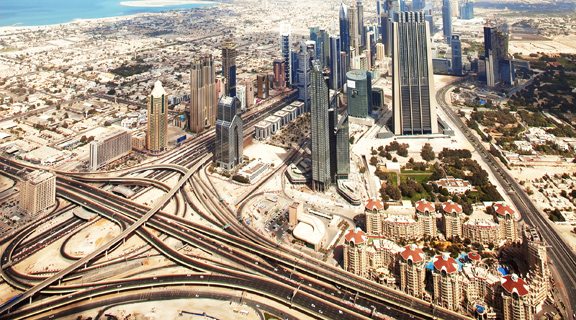 Contracts cover work on the Al-Ain Road and a bridge taking Al-Khail Road over a new canal
The Roads & Transport Authority (RTA) has retendered two road construction contracts in Dubai.
The largest contract is for the upgrade of the Al-Ain highway. The bid submission date is 7 August.
The contract was first tendered in 2016 and the local Al-Naboodah Contracting Company was the lowest bidder with a price of AED941m ($256m), which is about 5 per cent lower than the second lowest offer of AED995m submitted by Beijing-based China State Construction Engineering Corporation.
The other bidder is the local Wade Adams Contracting with a price of AED1.2bn. The consultant is US-based CDM Smith.
The second contract that has been retendered is for the construction of a bridge that will take Al-Khail Road over a new waterway connecting Business Bay and Meydan.
That contract was tendered earlier this year, and the lowest bids were submitted by the local Dutco Group. It submitted two offers, one of AED670m ($183m) and another of AED892m.
The second lowest bids were submitted by the local Al-Naboodah Contracting. It submitted bids of AED848m and AED1.165bn. The other bidder was Turkey's Mapa Gunal with bids of AED1.167bn and AED1.485bn.
Once the project is completed, Al-Khail Road will bridge a section of canal linking the Dubai Water Canal or Dubai Creek Extension with a waterway that will run through the Meydan development.
The works involve the construction of road bridges together with excavation and marine works for the waterway.
The consultant is US-based Aecom.
Al-Khail is one of the major highways running through Dubai. It connects to Mohammed bin Zayed road in the Jebel Ali area to the south, and connects into the Dubai-Hatta/Oman road to the north.
The Al-Khail Road scheme is similar to works completed on Sheikh Zayed Road in 2016 for the Dubai Water Canal, although the bridge and excavation work for that project were executed as separate packages.
07 August, 2018 | .By COLIN FOREMAN