Dubai seeks contractors for new creek bridge
27 August, 2017 | By COLIN FOREMAN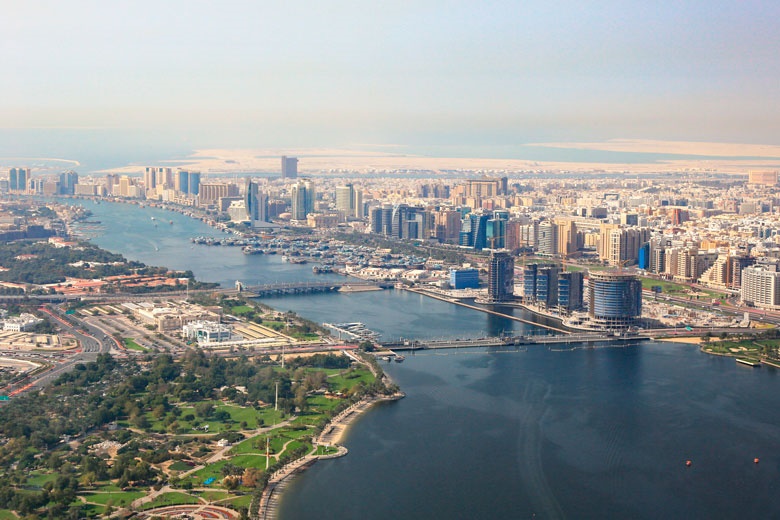 Crossing is part of Shindagha corridor scheme
Dubai's Roads & Transport Authority (RTA) has invited construction companies to express interest in the deal to build a bridge across the Dubai Creek.
The bridge will be built across the creek in the Shindagha area, and has been designed as an architectural landmark for the emirate. It is understood the design includes a steel structure with a hanging deck that will require international expertise as no similar bridges have been built in the emirate.
It is expected that local contractors that typically work for the RTA will form joint ventures with international partners to tender for the contract.
The bridge is part of the larger Shindagha corridor scheme, which consists of several major construction packages, including a signature bridge across the entrance to the Dubai Creek, a 12-lane expressway and various intersections in Deira and Bur Dubai.
US-based Parsons International is the engineering consultant.
The deal for the first section of the Shindagha corridor scheme was awarded in early 2016, when the local Wade Adams Contracting secured a AED611m ($166m) deal for the upgrade of the Sana junction in the Karama area next to Zabeel Park on the road leading from World Trade Centre to BurJuman mall.
That work also includes the construction of a 300-metre-long and 22-metre-wide bridge, as well as a 15-metre-deep underpass.
The RTA has been busy tendering and awarding construction contracts this year. Over the past few months, it has awarded five deals for Expo road access totalling more than $600m. Earlier this year, it awarded contracts for projects in the Jebel Ali, Mirdif and Al-Quoz areas.
27 August, 2017 | .By COLIN FOREMAN