Emerging formats in healthcare delivery in the GCC
28 September, 2021 | By Mashreq in Knowledge Partnership with JLL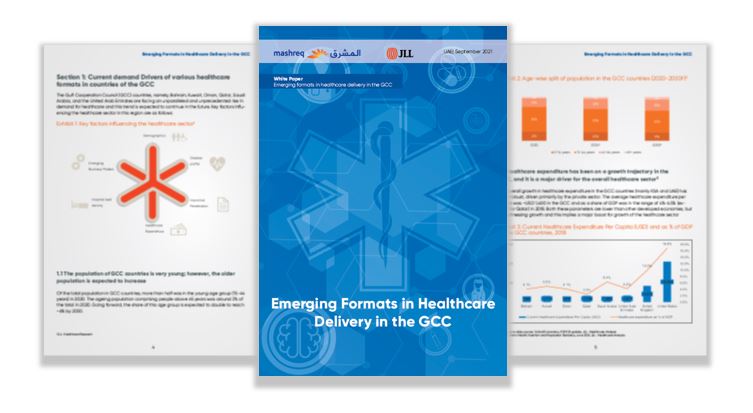 Various demand drivers are leading to realigning healthcare delivery towards newer formats to cater to the increasing healthcare requirements of the GCC population.
In the recent past, various players in the GCC have forayed into new formats of healthcare delivery to increase healthcare service delivery across various stages of patient care.
Healthcare organisations around the world are struggling with various issues related to unified access, affordability, quality of care, and efficiency along with maintaining revenue streams. The existing care delivery models include Primary care and preventive wellness centres, General hospitals, Specialised hospitals and hospitals with Centres of Excellence (COE), Day surgery and short stay centres and Extended care centres (Long term care, Rehabilitation and Home care).  There have been several foundational shifts in healthcare delivery formats.
Growth in GCC's healthcare sector is expected to be driven by new business models along with general multi-speciality hospitals. Systematic capacity planning is required to meet the increasing healthcare requirements of the population. Also, it is essential that added capacity is distributed to various sectors experiencing growth and adapted to accommodate emerging formats, technologies, and systems.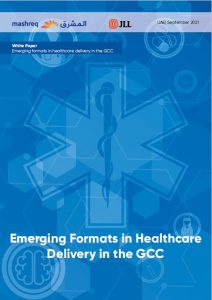 Emerging healthcare delivery formats offer attractive market opportunities for existing players and potential investors looking to expand their market share, build a widespread client base, differentiate themselves from their competitors, and diversify their portfolios. Investors must consider their overall investment strategy, institutional capacity, and market factors relevant to each sub-market before investing into these new formats. Strategic considerations for entering the newer segments often include profitability, market penetration goals, risk diversification, brand image etc.  Overall, the gradual evolution of the new formats of healthcare delivery will result in improvement in patient care across the region.
Download here the latest Mashreq JLL White Paper presenting the emerging formats in healthcare delivery in the GCC.
28 September, 2021 | .By Mashreq in Knowledge Partnership with JLL