ENERGY ROUNDTABLE: Outlook for petrochemical investments in the Middle East
04 February, 2020 | By Richard Thompson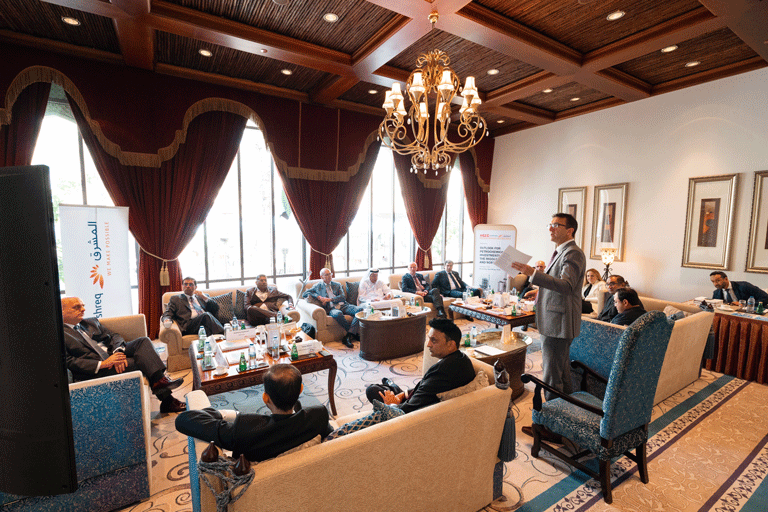 Oil and gas companies around the region are investing in petrochemicals to maximise the value obtained from every barrel of crude oil produced
A report published in October 2018 by the International Energy Agency (IEA) forecasts that petrochemicals are set to account for more than one third of the growth in world demand for oil by 2030, and nearly half of demand growth by 2050.
Much of this increase is attributed to the growing interest in electrification of vehicles and carbon emissions, motivating governments around the world to reduce their reliance on oil as a fuel.
Current trends suggest that petrochemicals will continue to play a vital role in industrial and consumer products. It seems natural therefore for oil and gas players in the Middle East and North Africa (Mena) region to reconfigure their plants to produce profitable petrochemicals rather than just fuels.
There has been a steady rise in petrochemicals contract awards in the region, with 2018 noting $11.2bn worth of contract awards compared to an average of $2.8bn between 2008-2017.
Currently, there are $160bn worth of projects planned or underway in the region, of which $37.2bn are under execution. Regional hydrocarbons producers are recognising the benefits of increased export revenues as well as the establishment of local industries.
The first Mashreq Energy Roundtable held at One & Only Royal Mirage hotel in Dubai on 5 December 2019, discussed the outlook for investments in the development of petrochemical schemes in the Mena region.
This discussion centred around strategies including the Arab governments' investments in strategic markets such as China, India and wider Asia; integrated refinery and petrochemical complexes; challenges surrounding technology, project finance and environmental impact; and improving sustainability practices.
The Gulf's petrochemicals producers have long enjoyed a favourable position thanks to low-cost ethane feedstock in the region, but this advantage seems to dwindle as the rise in unconventional oil and gas supply reduces feedstock prices globally.
Significant trends have been observed to counter this challenge, including integrated megaprojects, production of high-value products and overseas investments.
04 February, 2020 | .By Richard Thompson