Etihad Rail award is strategic for UAE, Gulf and China
24 March, 2019 | By Colin Foreman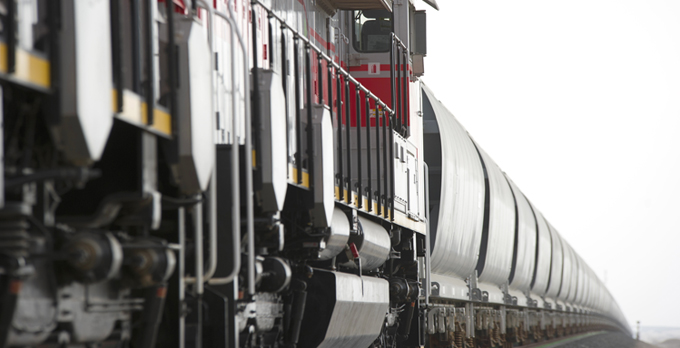 A team of China State Construction Engineering Corporation and South Korea's SK Engineering has been awarded the first package for Stage 2 of the federal railway
The award of the first construction package for Stage 2 of the Etihad Rail network is major boost to the UAE's construction sector, while at the same time ticking a lot of strategic boxes.
A team comprising China State Construction Engineering Corporation (CSCEC) and South Korea's SK Engineering signed the AED1.5bn ($409m) contract on 10 March.
The civil and track works package entails the construction of a 139-kilometre-long rail line in Abu Dhabi's western Al-Dhafra region, between Ghuweifat on the border with Saudi Arabia and the industrial town and port of Ruwais.
For the construction sector, the award is undoubtedly reassuring. Over the past two years, the UAE's real estate sector has not been producing as much new work as it had in the recent past, and contractors have been growing increasingly concerned about filling their order books in the future.
First signs
Some relief came in June last year, when Abu Dhabi Crown Prince Sheikh Mohammed bin Zayed al-Nahyan announced an AED50bn stimulus package that included a commitment to spending on new projects.
Since that announcement, swift progress has been made on several major projects, most notably Etihad Rail.
The seeds of the project's newfound vigour were first sown in February 2018, when Sheikh Mohammed's son, Sheikh Theyab bin Mohamed bin Zayed al-Nahyan, was appointed chairman of Etihad Rail.
The move was widely interpreted to be a positive one for Abu Dhabi, because the son of the crown prince was unlikely to be given responsibility for a project that would not move ahead.
By the summer of 2018, an engineering team was appointed and, later in the year, tenders for the construction of Stage 2 were issued.
These contracts provide the construction sector with much-needed opportunities for the future. That said, work on Etihad Rail has been tendered before, only for the bidding process to be cancelled before an award has been made.
Although staff at Etihad Rail say that the project has to be completed promptly, the award is important because it gives the market a concrete sign that Stage 2 of the project is moving into the construction phase this time.
Winning team
While price would have ultimately have been the determining factor for the award, the winning contractors are an interesting choice. Both CSCEC and SK could complete the contract on their own, which suggests the team is also keen to win work on the other three packages that are being tendered.
For CSCEC, the award adds to its growing prominence in the UAE. Starting with villas on Dubai's Palm Jumeirah 15 years ago, the contractor has grown to be a leading force in construction in the UAE with an extensive portfolio of building and infrastructure work.
For building work in particular, CSCEC has helped clients to arrange project funding, a capability that has given the company an edge over the competition. It is understood that the contract for Etihad Rail is a traditional construction contract with no funding provided.
For infrastructure, CSCEC has grown to become one of most active contractors working for Dubai's Roads & Transport Authority – which is chaired by Mattar al-Tayer, who has recently also taken on the role of vice chairman for Etihad Rail.
In Abu Dhabi, CSCEC has not been as active, but that is starting to change. The firm recently secured a $130m order from Petrofac Emirates to work on Abu Dhabi National Oil Company's (Adnoc) onshore Qusahwira field development, and it will build on that success with the Etihad Rail work.
Looking east
The appointment of a Chinese contractor also gives credence to the UAE's claim that it is a vital part of China's One Belt One Road initiative, which aims to create a 21st century version of the Silk Road with billions of dollars of international infrastructure investment.
Although the One Belt One Road initiative has attracted international criticism for being a debt trap for developing nations, the scheme is becoming a key objective for policy makers in the UAE. In early March, Dubai's Crown Prince Sheikh Hamdan bin Mohammed al-Maktoum approved the Dubai Silk Road strategy, which comprises nine initiatives and 33 projects aimed at enhancing the emirate's trade and logistics capabilities so that it can play an integral role in the One Belt One Road initiative.
The strategy will build on existing investments and infrastructure with Chinese involvement. China imported $6.7bn-worth– or 2.8 per cent – of its total oil requirements from the UAE in 2018 and, not surprisingly, the most significant deals in recent years are in the oil and gas sector.
Chinese firms have secured significant stakes in Adnoc's Onshore Concession. China National Petroleum Corporation (CNPC) holds 8 per cent, and North Petroleum International Company, a subsidiary of China ZhenHua Oil Company, holds 4 per cent.
Offshore, CNPC subsidiary PetroChina has a 10 per cent interest in each of the Umm Shaif and Nasr and Lower Zakum offshore concessions. For exploration, Adnoc has awarded a CNPC subsidiary contracts worth $1.6bn for the world's largest continuous 3D onshore and offshore seismic survey.
More oil and gas deals could follow. During Chinese President Xi Jinping's visit to the UAE last year, a strategic cooperation framework agreement was reached that involves Adnoc and CNPC exploring upstream and downstream business opportunities and the possibility of storing Adnoc crude in China.
Trade links
Chinese firms are active in other core sectors. In 2016, a joint venture of Abu Dhabi Ports and China's Cosco Shipping Ports agreed to develop and operate the second container terminal under a 35-year concession agreement at Khalifa Port. Also in 2016, Dubai Electricity and Water Authority (Dewa) awarded a contract to a joint venture of Saudi Arabia's Acwa Power and China's Harbin Electric to develop a 2,400MW coal-fired power plant at Hassyan.
Then, in 2017, Jiangsu Provincial Overseas Cooperation and Investment Company (Jocic) signed a 50-year lease agreement with Abu Dhabi Ports Company to operate the China-UAE Capacity Demonstration Park, an industrial zone to be located at Area A of the Khalifa Port Free Trade Zone close to Khalifa Port. Five firms from the eastern Chinese province committed to invest an estimated $300m in the free zone.
In Dubai, China's Ningxia Forward Fund Management Company signed a AED1.5bn agreement for the development of industrial space at Dubai Food Park in 2017, and in 2018, Dubai-based ports operator DP World and the Zhejiang China Commodities City Group agreed to build a 3 million square metre traders' market in Jebel Ali Free Zone next to the Expo 2020 Dubai site.
These investment zones will help the UAE and China deepen trade between the two countries, which totalled $50bn in 2017.
The fact that 60 per cent of the Chinese goods imported into the UAE are re-exported to the Middle East and Africa means that China has its own economic interests in the UAE and the rest of the region developing its rail infrastructure. Etihad Rail could be the catalyst for the region's stuttering rail plans.
Regional links
On a regional level, the construction of a railway to the Saudi border offers the opportunity for the UAE to further strengthen its strategic and economic ties to Saudi Arabia.
Over the past four years, the two GCC states have become ever closer. The clearest sign yet of how intrinsically linked the two countries now are came in June last year, when they held the first meeting of the newly formed Saudi-Emirati Coordination Council in Jeddah. The body, which is made up of senior government officials from both countries, aims to promote cooperation on the economy, human development and political, security and military integration, as well as ensuring general welfare.
With the UAE moving ahead with the railway on its side of the border, Saudi Arabia now has added incentive to move quickly to complete its proposed connector line running south from Hofuf.
24 March, 2019 | .By Colin Foreman