EXCLUSIVE: Abu Dhabi securing site for next major solar project
19 August, 2018 | By ANDREW ROSCOE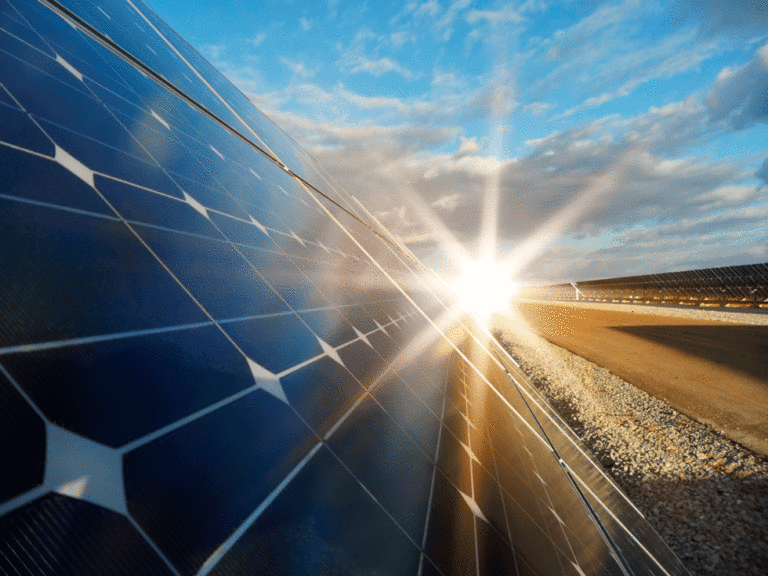 Emirate is expected to move ahead with a 1.5GW photovoltaic (PV) solar plant for its next major renewable energy project
The Abu Dhabi Department of Energy (DOE) is currently working on securing a site for its next major solar project.
MEED reported in February that Abu Dhabi was planning to develop a 1.5GW photovoltaic (PV) plant for its next major renewable energy project, and the DOE is currently undertaking the process to acquire land for the project.
The project is likely to be located in the Al-Dhafra area but the client still also requires government approval for the planned megaproject, according to sources close to the scheme.
Once DOE has acquired land, the process will begin to select an adviser for the planned independent power producer (IPP) project.
In February 2017, the Abu Dhabi Water & Electicity Authority (Adwea) awarded a contract to a consortium, led by Japan's Marubeni Corporation and China's Jinko Solar, to develop a 1,177MW IPP PV solar plant at Sweihan, the world's largest single-site solar project.
The Sweihan solar IPP had been tendered with a 350MW capacity, but a number of the developers submitted alternative proposals for much larger-capacity plants. The Marubeni/Jinko Solar consortium submitted the lowest tariff in September 2016 for the 350MW PV Sweihan IPP.
The tariff of 2.42 $c/kWh (cents a kilowatt hour) set the world record for an unsubsidised PV solar project. While the actual tariff will be higher as the price will be based on evaluated weighted levelised electricity costs (EWLEC), which includes adjustments for electrical energy provided, rather than just the weighted levelised electricity costs (WLEC), it was still considered a record tariff at the time it was offered.
The project forms part of the UAE's target for 50 per cent of energy to come from clean resources by 2050, of which 44 per cent will come from renewable energy.
19 August, 2018 | .By ANDREW ROSCOE