EXCLUSIVE: Dubai to procure metro extension package as PPP
03 October, 2017 | By Jennifer Aguinaldo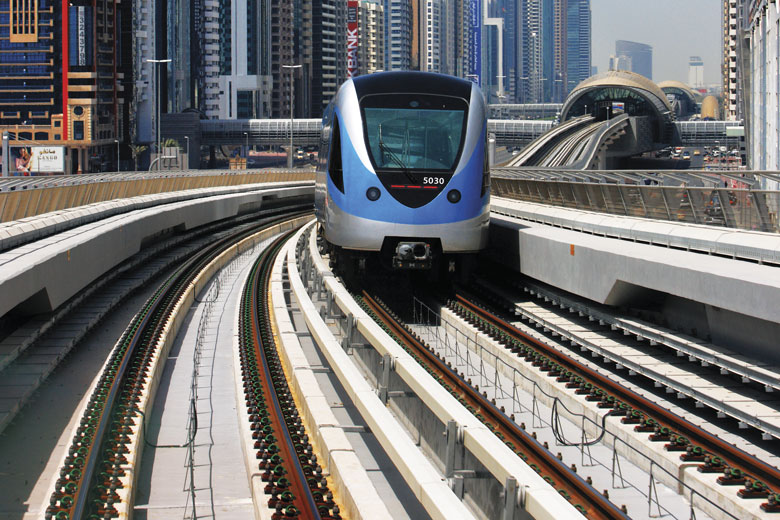 Dubai Metro Green Line extension expected to boost Dubai Creek Harbour development
Dubai's Roads and Transport Authority (RTA) expects to procure the 11 stations of the planned Dubai Metro Green Line extension on a public-private partnership (PPP) basis.
According to sources familiar with the project, a tender for the scheme's design consultancy contract is expected to be issued in early 2018.
The extension will be 20.6km and will take the Green line from its existing terminus at Creek station in the Jadaf area, across the Creek to the Dubai Creek Harbour development and then onto Academic City.
Prior to this development, the extension of the line was expected to be procured using conventional method, with a tender for project management expected to be released in June this year.
The release of the tender, however, has been delayed.
The rail link will be a boost for Dubai Creek Harbour, which is being developed by local developers Dubai Holding and Emaar Properties. The 6 square-kilometre development will have a large shopping mall and The Tower at Dubai Creek Harbour, which when completed is expected to be the world's tallest man-made structure.
The connection to Silicon Oasis and Academic City will also be a catalyst to further development in that area of Dubai.
The Green line extension is just one future line that the RTA is considering. At the end of last year it awarded the UK's Atkins a consultancy contract to update and modify the RTA's proposed future metro lines and other public transport networks such as the tram.
The transport agency's previous 2030 masterplan includes a 421-kilometre-long railway network with 197 stations.
Dubai is already working on a 15km long extension to the Red line. Last year the RTA awarded a AED10.6bn ($2.9bn) contract to design and build the Dubai Metro's Route 2020 link to a consortium of Spain's Acciona, Turkey's Gulermak and France's Alstom.
03 October, 2017 | .By Jennifer Aguinaldo