EXCLUSIVE: Low oil prices are here to stay, says Mashreq CEO
31 July, 2017 | By RICHARD THOMPSON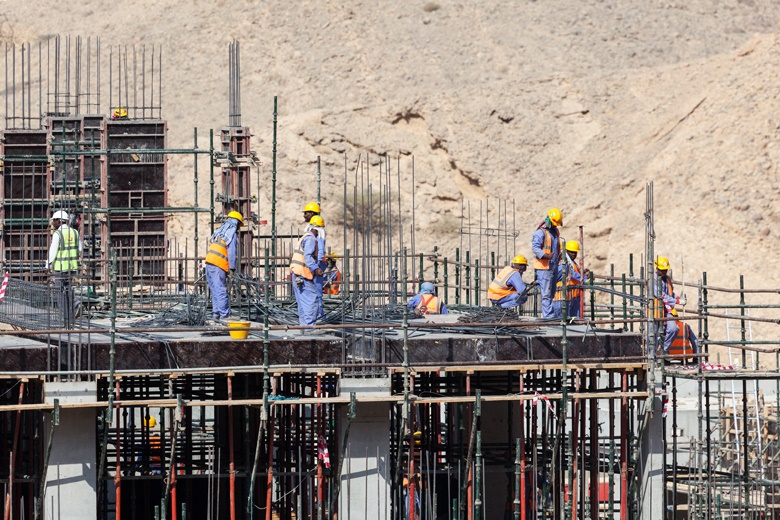 Downturn ultimately will make companies in the region stronger, says Al-Ghurair
The CEO of the UAE's biggest private bank has warned businesses in the region that the current low oil prices are here to stay, and that they must reform to a new economic environment in the GCC.
Speaking in an exclusive interview with MEED, the CEO of Mashreq, Abdul Aziz al-Ghurair, says comp anies and governments could gain from the downturn, so long as they take decisive action.
"We have to accept the oil price where it is today and that it is likely to stay there for some time," he says. "This is the new normal.

"It forces all of us to look at our business model and to reorganise and eliminate waste."
Al-Ghurair says that although the sudden sea change in the regional economy has increased commercial pressure on businesses in the region, the downturn ultimately will make companies in the region stronger, as well as the regional economies.
"The change in oil prices is good for all," he says. "When enough money is coming in, everybody pursues pet projects. We can use the fall in oil prices to redirect the focus of people, and to eliminate waste and pet projects, reduce costs, improve efficiency and look at productivity. You can look at solutions outside the box and look at improving customer service."
And it is not only companies that can take advantage of the fall in oil prices to reform their operations, says Al-Ghurair. Governments too can seek to improve their efficiency and remove waste.
"The reduction in oil price gives governments an opportunity to start implementing all the reforms they have been talking about but have not been able to do," he says. "But now they can use the reduction in revenues to make changes, such as introducing VAT [value-added tax] and lifting subsidies."
He warns, however, that governments must introduce reforms in a transparent way in order to minimise opposition to the changes.
"The governments have to do a campaign about any changes they are planning, in order to convince the people," says Al-Ghurair.
"Of course, some people will always complain. But the government should not surprise people. They should advertise the changes as if they are launching a new product. They should explain the reasons and take the shock out."
31 July, 2017 | .By RICHARD THOMPSON