EXCLUSIVE: Saudi Arabia reveals plans for next round of renewables programme
17 July, 2017 | By ANDREW ROSCOE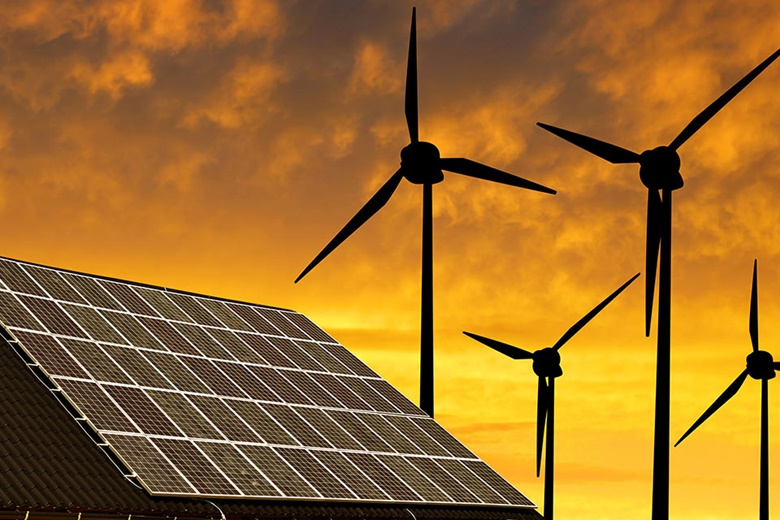 MEED interviews the head of the kingdom's Renewable Energy Project Development Office
Saudi Arabia's Renewable Energy Project Development Office (Repdo), which is part of the Ministry of Energy, Industry & Mineral Resources, is planning to begin the procurement process for the 1,020MW second round of the kingdom's renewable energy programme by the first quarter of 2018.
"The next [second] round will be 1.02GW," said Turki al-Shehri, head of Repdo, speaking during an exclusive interview with MEED. "It will contain 620MW of solar and 400MW of wind – which we hope to see rolled out between fourth quarter of this year and first quarter of 2018."
Al-Shehri said that the solar projects will probably be developed through a number of separate projects in various locations.
"The wind project will be on one site, but the solar projects will be developed on more than one site. So it may come out as one tender or a few tenders, because 620MW is fairly large and we want to give opportunities to smaller companies to participate," said Al-Shehri.
MEED reported on 16 July that Repdo had invited developers to prequalify for the kingdom's first major wind project.
Repdo has invited developers to submit prequalification entries by 10 August for a 400MW wind project at Dumat al-Jandal, which will be the second project under the initial 700MW tendered under the kingdom's National Renewable Energy Programme (NREP). The project will be developed under the independent power producer (IPP) model.
Repdo had prequalified 24 companies to participate in a 400MW wind project in April, but will redo the prequalification process following the decision to change the site from Midyan to Dumat al-Jandal. MEED reported in early June that Repdo was planning to change the site due to the government considering implementing a large scale tourism development at Midyan.
Following the submission of RFQ documents on 10 August, Repdo will issue request for proposals (RFPs) to prequalified developers on 29 August. The renewables body is aiming to receive proposals in January 2018.
In April, Repdo invited 27 prequalified companies to submit proposals for a planned 300MW photovoltaic (PV) solar project at Sakaka. Invited developers have until 11 September 2017 to submit proposals for the planned 300MW project. Repdo is planning to appoint shortlisted bidders by 13 November and sign the power purchase agreement (PPA) by 15 January 2018. A final target date for financial close has been set for 28 February 2018, with the client aiming for the project to have been commissioned by 31 August 2019.
The renewables body has prequalified companies in three categories: managing member and technical member; managing member; and technical member. Companies that have not been prequalified as managing or technical member for the first round can still be involved in the projects as part of a consortium formed by a prequalified managing member and technical member.
MEED reported in January that the ministry was going to push ahead with the initial 700MW of the first 3.45GW of renewable energy projects planned by 2020 in the first quarter of 2017. The NREP sets out a target for 3.45GW of renewable energy to be developed by 2020 under the National Transformation Plan (NTP), and for 9.5GW of renewable energy capacity to be established by 2023.
17 July, 2017 | .By ANDREW ROSCOE