Expo 2020 forges ahead with confidence
07 January, 2021 | By MEHAK SRIVASTAVA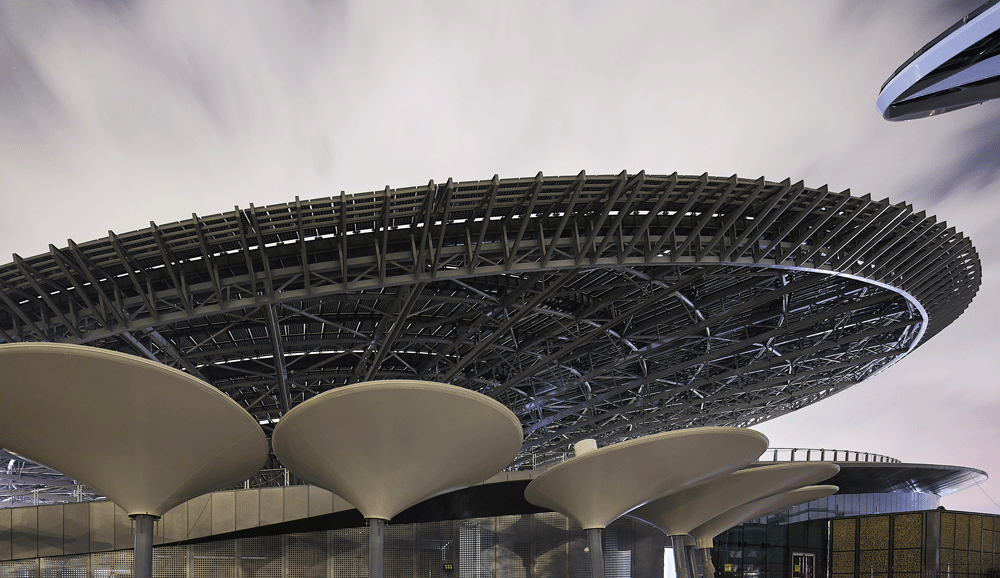 The postponement of the expo has not curbed enthusiasm to gather the world in a celebration of technology and interconnectivity
When Expo 2020 officially confirmed its year-long delay on 4 May 2020, the Covid-19 virus held the upper hand on global economies. Healthcare services across the world were under immense pressure and there seemed to be no end in sight.
By the end of 2020, the situation was quite different. The virus is still around, and many nations are experiencing a second wave of infections. But two things have changed: The first is that governments, businesses and individuals have learned to better cope with the 'invisible' enemy. The second is that there is now an increasingly clear path towards the manufacture and distribution of vaccines, and several leading examples are on the cusp of being rolled out on mass.
Reassess, readapt
The postponement of Expo 2020 has been taken in its stride. Despite the difficult decision to make, the organisers were quick to respond to the challenge and readapt their plans, while supporting participants to do the same.
"France welcomes the one-year postponement as the priority is protecting public health and safety," said France commissioner-general Erik Linquier in an interview with MEED on 27 May.
"Once this pandemic is behind us, it will be crucial as a global community for us to bring all the nations together in one place in order to create cohesion and unity – pooling all energies, innovations and solutions to environmental, social, economic and health challenges."
At the expo site, strict measures were introduced given the mammoth workforce deployed. Testing facilities were set up by the Dubai Health Authority and early detection of the virus was supported. Sanitisation procedures and cleanliness guidelines were intensified and worker welfare teams worked closely with contractors and consultants.
Work under way
The majority of the Expo-led construction including the iconic Al-Wasl Plaza was complete by the end of 2019, and fit-out works and landscaping of the public realms have continued throughout 2020.
The Expo metro station has been inaugurated and finishing works are under way on the Dubai Exhibition & Conference Centre.
As companies in the UAE followed work-from-home directives, Expo 2020 employees also shifted to remote working using solutions provided by its official digital network partner, US-based Cisco. Expo 2020 currently has the largest deployment of Cisco's Webex video-conferencing and filesharing platform in the UAE.
Participant commitments
Country pavilions have steadily risen upwards, and many nations announced plans to complete exterior construction by the end of 2020 and finalise the fit-out and exhibit installations in 2021.
For instance, the Netherlands finished the shell-and-core steel structure of its pavilion in the late summer of 2020. Construction of the remaining structure has now been put on hold and is expected to resume in early 2021.
The US announced it had completed the external construction of its pavilion on 18 November, and will carry out fit-out and exhibit installations in the first quarter of 2021.
Belgium also completed works on the shell of its pavilion in December and, after a temporary closure, will resume work on the interior finishing and the installation of sensitive equipment and the many plants and trees that will adorn the pavilion in March 2021.
Finnish pavilion
Finland announced the completion of structural works on its pavilion in October 2020.
The remaining construction activity will resume in April 2021, when aesthetic elements, such as the white exterior membrane and pavilion partner Kone's touchless elevator, will be installed, and work will begin on the interior fit-out for the exhibition space and VIP floor.
Severi Keinala, commissioner-general of Finland at Expo 2020 Dubai, says the exhibition "fundamentally remains the same", when asked if the design or programming of the pavilion had to be readapted in light of Covid-19.
"From the outset of the pavilion's journey, we have always wanted to express the Finnish notion of freedom of movement and individuality, and there are several elements that are now proving to be even more valuable," says Keinala.
"These include the open exhibition space that allows for adequate social distancing measures regardless of visitor flow restrictions. We were already working with the Kone people flow analytic tool and Granlund manager digital twin technologies to enhance the visitor journey. As social distancing measures are now a crucial part of everyday life, we are able to simulate visitors coming and going using both technologies, allowing us to ensure adequate social distancing measures are in place."
Pavilion support
Finnish firms Kone and Granlund are national and key partners respectively of the Finnish pavilion.
The Finnish pavilion's exhibition partner Halton, which was already due to provide air displacement systems for the pavilion, will now include additional air purification systems. Another partner, Seviz, will integrate its real-time, remote air quality monitoring system with the pavilion's digital twin. Other partners, including Flexbright, Lovvo and Cuusi, will maintain hygiene standards through the use of disinfecting lights, temperature measurement and sanitising services.
"All exhibition content is digital, and we are currently experimenting with two new technologies that will allow visitors to interact with our content using motion sensors that detect movement from 20 to 30 centimetres above the screen," says Keinala.
He adds that the programming plan for the pavilion has been kept flexible, giving them the freedom to adjust elements accordingly based on the situation at the time and advice presented by the team at Expo 2020 Dubai. "Should restrictions be lifted before the event commences, we will return to maximum visitor flow while ensuring all hygiene measures remain in place," says Keinala.
Funding support
Expo 2020's Expo Live programme, which provides grants to solutions fighting global challenges, offered support to many of its Impact Innovation Grant Programme innovators through the crisis.
"Like many startups around the world, many of the Global Innovators have been affected by the current challenges, and we are very much conscious of this," says Yousuf Caires, senior vice-president of the Expo Live programme. "That's why Expo Live launched an emergency relief fund in March, inviting existing Global Innovators to apply for additional grant funding of between AED184,000 to AED367,000 [$50,000 to $100,000].
"As an outcome of this initiative, we managed to fund 15 organisations from 13 countries that were facing immediate financial hardship, allowing them to continue making positive change in their communities."
Gearing up
Since early October, Expo 2020 has kicked off its pre-expo programming through virtual panel discussions and keynote speeches. This has been broken down into 10 thematic weeks, covering: Climate and Biodiversity; Health and Wellness; Urban and Rural Development; and Travel and Connectivity, themes that will also be returned to as part of the physical Expo event.
Expo 2020 seems to have overcome any questions that were raised about the efficacy of its postponed plans. Organisers and participants alike are proceeding with confidence, and perhaps the celebrations will be grander than ever as the event coincides with the UAE's Golden Jubilee in 2021.
Expo 2020 will run from 1 October 2021 to 31 March 2022
07 January, 2021 | .By MEHAK SRIVASTAVA