The fight ahead for Dubai's retail sector
31 July, 2017 | By COLIN FOREMAN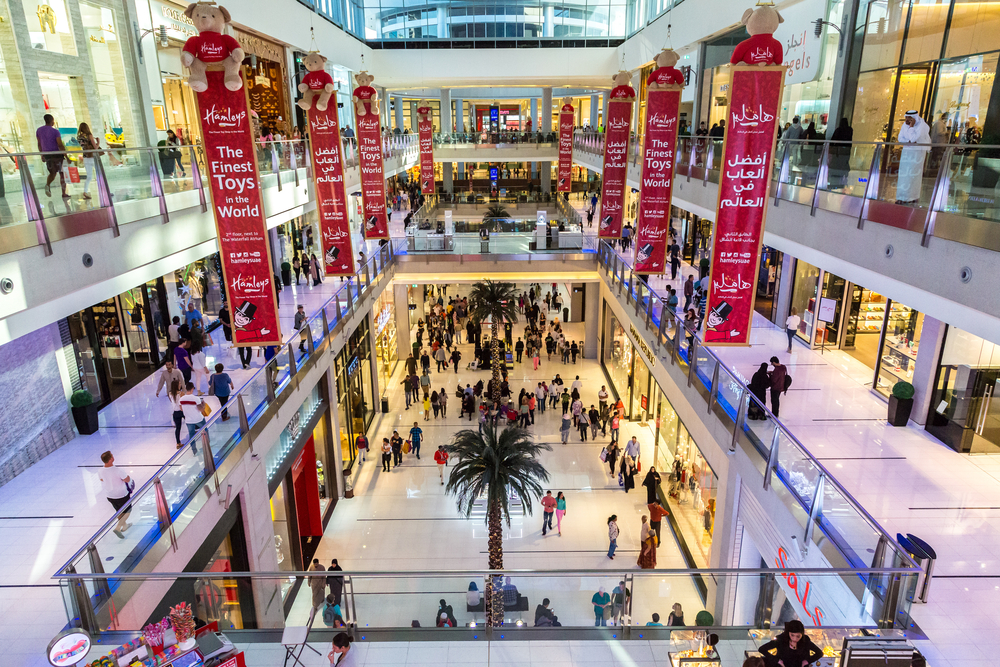 Mall owners will not only be threatened by e-commerce, they also risk losing business to other malls
Dubai has never been a place for shirking a challenge and its decision to build the world's biggest shopping mall at the Dubai Creek Harbour (DCH) development comes at a pivotal time for the emirate's retail sector.
Across the world, physical retail is being threatened by online players that have the advantage of being able to undercut prices charged by stores that have to pay for expensive mall space.
While the Middle East has been slow to adopt e-commerce when compared with other regions, momentum is building fast and there has been a wave of merger and acquisition activity this year, which included the acquisition in March of Dubai-based online retailer Souq.com by Amazon. As this trend continues, physical retail space will have to surrender market share to online players.
Mall owners counter the threat of online retail with two main points. The first is that they have to position themselves as entertainment destinations that offer food and beverage outlets as well as cinemas and other attractions such as ski slopes, ice rinks and aquariums. The second is that Dubai's retail sector is not a zero sum game, and that there is still enough growth to support e-commerce and physical retail space.
While there is still growth, it is not as strong as it was in the past. According to the Dubai Statistics Centre, the retail sector in 2016 was valued at about $40bn – excluding food and beverages – and it is expected to continue growing at about 5 per cent a year, reaching $50bn in 2021.
The question then turns to how much retail space Dubai will have and whether the market is growing fast enough to sustain the new supply.
Over the past two years, developers in the emirate have embarked on a broad policy of building revenue-generating assets. These assets, unlike off plan residential sales, provide developers with long-term, steady cash flows that shield them from the severe troughs they can experience when the cyclical off plan market enters a downturn.
There are limited options available for the type of assets that can be built, and one of the favourites has been developing retail space. Retail space is attractive because unlike other revenue-generating assets, such as rental residential properties and hotels, mall space can be pre-leased with deposits, which gives the developer an injection of capital that contributes to financing the construction.
The shopping mall building spree has already led to concerns of oversupply. Earlier this year, US property consultant JLL said: "Given muted market activity and demand, the potential entry of more than 300,000 square metres of retail GLA [gross leaseable area] in 2017 poses a risk of oversupply to the market."
More supply is coming. Today, there are several new malls entering the construction phase. As well as the DCH Mall, there is the Meydan One Mall in Nad al-Sheba, and the Deira Islands Mall on Deira Islands, and the Dubai Hills Mall in Mohammed bin Rashid City.
If Dubai ends up with too many malls and not enough customers, they could end up fighting each other for business. This echoes the residential property market where, according to recent research from Core Savills, off plan property sales are already cannibalising the secondary market. This is not just because people want to live in new buildings. It is also because developers can offer more attractive financing packages for their developments than potential buyers can secure for properties on the secondary market. .
If retail follows residential then a similar phenomenon may occur where the new malls that offer attractive deals to tenants take customers away from the existing malls. This has already happened with some of the smaller retail centres in Dubai losing customers to the existing crop of large malls and as the competition for customers becomes increasingly fierce, this trend is likely to continue.
By constantly reinventing itself and pushing the boundaries with ambitious new developments, Dubai has avoided building the empty new 'white elephant' projects that are found elsewhere in the region. The danger for the future is that as this next generation of projects is delivered it will be left with older 'grey elephants' that were built in the past and struggle to attract customers and tenants.
31 July, 2017 | .By COLIN FOREMAN