GCC construction contract awards rebound in 2018
17 July, 2018 | By COLIN FOREMAN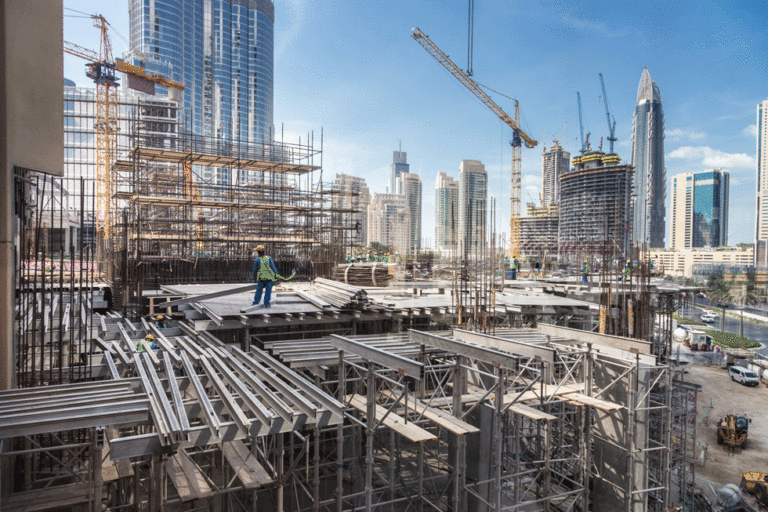 The largest contracts awarded in the GCC during the first half of 2018 have been in Saudi Arabia
The total value of contract awards in the construction and transport sectors increased in the first half of this year, rising to $32bn from $27bn in second half of 2017, according to regional projects tracker MEED Projects.
Despite the increase, the total for the first half of this year is still below the average of $40bn of construction and transport contract awards made on a half yearly basis since 2006, and well below the high of nearly $70bn of awards made in the first half of 2014.
The strongest performing market in the first half of 2018 was the UAE with $15bn of awards followed by Saudi Arabia where there were $10bn of contracts let.
While the UAE total is down slightly on the $16bn of contracts that were awarded in the second half of 2017, the total for Saudi Arabia is the strongest half since the first half of 2015 and suggest that the kingdom's construction sector may finally be showing signs of recovery after three difficult years.
The UAE has consistently been the strongest performing construction market in the region over the last five years as its more diversified economy has been better shielded from the full impact of lower oil prices.
Supporting the Saudi recovery is the fact that the largest contract awards during the first half of this year have come from kingdom. The largest award is the $2.5bn award for the construction of the Mecca Gate housing development for Al-Balad al-Ameen. There were also major contract awards valued at over $1bn for building the Sharma complex on the northern Red Sea coast, and for the construction of a housing development for the National Guard.
Future projects are also being tendered in the kingdom. The largest scheme is the proposed Salwa Channel that will be build close to the Qatari border. Others include the Avenues Mall in Riyadh, Ishbiliyah City Centre, and various housing complexes around the kingdom.
There were no contract awards valued at over $1bn outside Saudi Arabia. The largest award outside the kingdom was the $533m deal for the construction of Aldar's Water's Edge residential development in the UAE.
17 July, 2018 | .By COLIN FOREMAN