GCC contracting sees signs of a shake-up
08 May, 2018 | By COLIN FOREMAN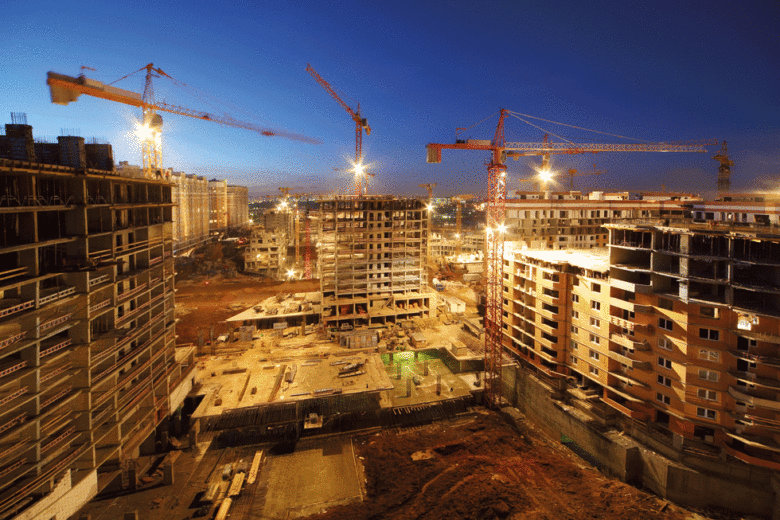 Nowadays, regional governments need to find investors to help fund their projects as well as contractors to build them
Much has changed for the GCC's construction sector over the past five years. In mid-2013, contractors were being awarded multibillion-dollar contracts to build the Doha and Riyadh metro systems, and for some companies the market was so good that were boasting double-digit margins.
In addition to fat margins, there was also a healthy pipeline of future work, with more metro projects to be tendered, along with other major construction projects such as long-distance rail lines, highways, airports, bridges, stadiums and a plethora of real-estate developments.
That all changed in late 2014, when oil prices dropped from over $110 a barrel to below $50 a barrel in just six months. Oil prices have remained persistently low since then, and this has forced a complete overhaul of governments' spending plans.
Expenditure has been cut, priorities have shifted, and the way that projects will be delivered in the future is set to change, as governments are no longer looking only for contractors to build their projects, but also for investors to help fund them.
These changes have had major implications for construction companies. Expenditure cuts have led to delayed payments, vigorously contested claims and, with the exception of a few key markets, a sharp drop in the total value of contract awards.
The impact of the expenditure cuts has yet to be fully realised. In Saudi Arabia, the kingdom's two largest contractors, Saudi Binladin Group (SBG) and Saudi Oger, have had high-profile struggles, and although SBG now appears to be moving forward, with the government taking a stake in the company, Oger is no longer operating.
Saudi Arabia's construction giants are not the only firms affected. In the UAE, Arabtec Construction posted a string of losses; HLG Contracting has scaled back its operations to a fraction of what they once were; and international firms that used to maintain strong positions in the market, such as the UK's Balfour Beatty and South Africa's Murray & Roberts, are choosing to leave the region.
For those clients that do not require external funding, the possibility that their contractors will fail to deliver on their commitments is a real concern. As a result, financially strong clients are starting to invest in construction companies, to ensure their access to reliable construction resources.For those that decide to stay, the market will be different. Clients are no longer looking for builders. Those with limited budgets are looking for funding as well as contractors, and construction companies that either have their own funding or can help bring finance into a project will have the edge in the future.
While spending cuts have had some impact on contractor rankings over the past few years, ongoing backlogs on large programmes of work mean that the lists have remained largely unchanged.
As the projects of the past are completed and these backlogs evaporate, they will be replaced by a new generation of projects in which the role of the contractor will be quite different to the traditional role played in the past.
The companies owned by client bodies will have access to steady streams of work, while those companies that can successfully bring funding or finance into projects will dominate the rankings for years to come.
| | |
| --- | --- |
| GCC contractor ranking | |
| Contractor | Total value of work ($bn) |
| Saudi Binladin Group | 14.594 |
| ABV Rock | 10.086 |
| El-Seif Engineering Contracting | 9.819 |
| Nesma & Partners | 8.429 |
| Arabtec Construction | 6.676 |
| Salini Impregilo | 5.572 |
| Consolidated Contractors Company | 5.386 |
| QD-SBG | 5066 |
| Shapoorji Pallonji | 4.956 |
| J&P | 4.441 |
UAE
Dubai's construction market continues to create opportunities for its contractors, and, unlike the other GCC markets, much of the work that is ongoing is for private-sector real estate developers rather than government departments.
While new work continues to be awarded, the market has not escaped the operational challenges that construction companies face around the region in these constrained economic times following the collapse of oil prices. Tight margins and deadlines, unfavourable contracts and poor payment terms are widespread problems.
These issues have been amplified by heightened competition since Dubai has established itself as a regional bright spot for construction since late 2014, attracting regional resources desperately looking for work.
Dubai-listed Arabtec Construction is the most active contractor in the UAE, working on contracts worth $4.7bn. After two difficult years, 2017 proved to be a favourable year for Arabtec, as the company returned to profitability. It also secured new orders: in April 2017 it won a $397m contract to develop Wasl Tower on Sheikh Zayed Road in Dubai, and other wins included the $194m Dubailand Villanova Phase 1 project, known as Amaranta, and a project worth $171m from Damac Properties to construct 1,296 villas in Dubailand, located between Emirates Road and Al Qudra Road.
China State Construction & Engineering Corporation is the second-ranked contractor with $3.86bn-worth of work. The Beijing-based firm has become an increasingly important market player as it demonstrates its ability to bring competitively priced Chinese financing into projects.
In third place is the Abu Dhabi-based Ghantoot Group with projects worth $2.8bn. It is a leading player in the Abu Dhabi market and also has a considerable backlog of work in Dubai.
Other active contractors in the UAE include Shapoorji Pallonji, UNEC, Trojan, and ACC, all of which work extensively for real estate developers such as Emaar Properties and Nakheel.
Another contractor of interest this year is the local firm Alec. In February 2017, it was confirmed that the Investment Corporation of Dubai affiliate Binaa had bought Alec from Abu Dhabi contractor Al-Jaber Group for an undisclosed sum, as part of Al-Jaber's ongoing restructuring.
It is understood that Alec's management will retain a minor shareholding. Al-Jaber, which ranked as the eighth-largest contractor in 2017 in its own right, decided to sell the Dubai-based business last year as part of its restructuring. Alec was created from Al-Jaber's joint venture partner South Africa's LTA, which was known as Al-Jaber LTA Engineering & Contracting (Alec).
| | |
| --- | --- |
| UAE | |
| Contractor | Total value of work ($bn) |
| Arabtec Construction | 4.77 |
| China State Construction Engineering Corporation | 3.86 |
| Ghantoot Group | 2.81 |
| Unec | 2.76 |
| Trojan | 2.75 |
| Alec | 2.7 |
| Shapoorji Pallonji | 2.67 |
| Arabian Construction Company | 2.4 |
| Consolidated Contractors Company | 2 |
| Dubai Civil Engineering | 2 |
08 May, 2018 | .By COLIN FOREMAN