GCC healthcare braces for transformation
20 October, 2021 | By MEHAK SRIVASTAVA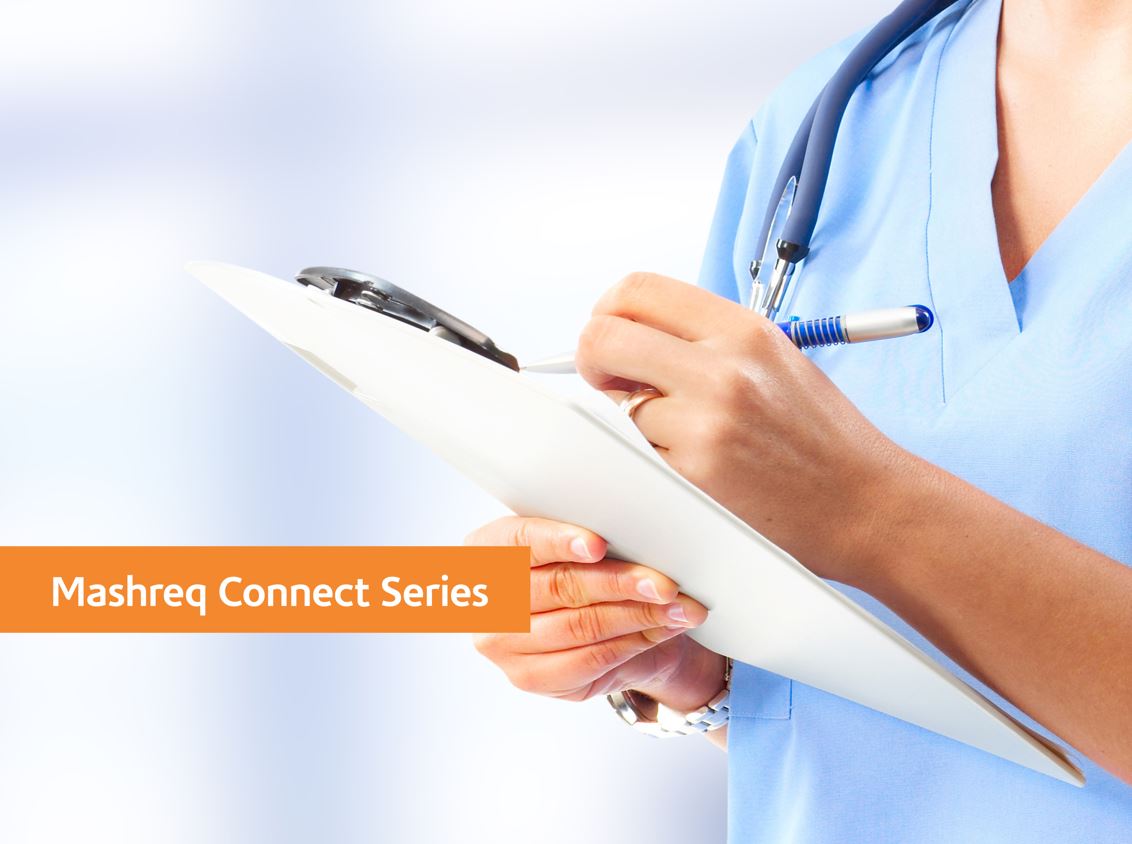 Structural trends accelerated by the Covid-19 pandemic are prompting a shift in the way healthcare services are planned and delivered in the GCC region
Webinar available on-demand here
The Covid-19 pandemic has had a lasting impact on nearly all sectors across the world.
But none more so than the healthcare industry, which has faced the full brunt of the outbreak.
On one hand, the pandemic has wreaked havoc on healthcare systems, testing both capacities and capabilities.
And on the other, it has sparked an acceleration of changes that were already underway.
"What we are seeing is not disruption, but enhancement," notes Helmut Schuehsler, chairman and CEO of private asset management firm TVM Capital Healthcare, at the latest Mashreq-JLL-MEED live webinar.
"The changes in the system are happening faster than they used to, induced by the Covid pain we've all felt over the past 18 months. But there is nothing that has been invented that wasn't there before."
Digital methods such as teleconsultation are not a fresh invention, notes Schuehsler.
"It just hasn't been applied to healthcare. But there are emerging technology and service trends, which have been accelerated, especially tech-enabled services that will make healthcare more ubiquitous and accessible."
In the livestream webinar on 28 September, leading experts from the GCC's healthcare sector gathered to discuss the changing face of healthcare delivery and services, underpinned by digital transformation.
For Dubai Health Authority (DHA), who is responsible for the health system for the emirate of Dubai, the past year has been a test of all the strategies it has implemented in recent years. From government-wide paperless strategies to the doctor for every citizen initiative providing round-the-clock telemedicine consultation; these have been critical in ensuring that the quality of patient care was never compromised.
"Our telehealth system worked very well, and we were ready to go to the patient rather than them coming to us, because we had to keep the hospitals and professionals available to deal with the pandemic," explains Nahed Monsef, director of the strategy and governance department at DHA.
DHA's in-house telehealth system was able to cater to over 96,000 patients during the pandemic, both nationals and expatriates. This system is also linked to 'Dawa'ee', a pre-scheduled pharmaceutical delivery network for registered patients."
"We're also looking at providing access to healthcare systems or advice to our citizens living abroad, working with the ministry of foreign affairs under a collaboration [signed in early September]," says Monsef. "And through teleconsultation, we can also connect our citizens to the best experts from around the world."
Sandeep Sinha, head of healthcare for the Mena region at JLL notes that many of the trends accelerated by Covid are here to stay.
"Drivers such as demographics, disease prevalence or insurance penetration were already there," he says. "But Covid has accelerated the move towards innovation in these areas."
Sinha is confident that the model of digital healthcare, specifically teleconsultation, will continue even beyond Covid.
TVM's Schuehsler notes that there is a need for greater regulations surrounding telemedicine in the region.
"Telemedicine can be more powerful if it can traverse the boundaries of countries," he says, voicing support for DHA's approach. "But slow adoption is not just a GCC issue. Nations around the world, including the US, have faced challenges."
Watch the event highlights here
Lessons to carry forward
For regional teaching hospital Fakeeh University Hospital, the past 18 months "have been a rollercoaster", says CEO Fatih Mehmet Gul. But it has also been an important period of learning.
"This Covid-time has taught us to be more agile and collaborative," he says. And as the dust settled on the pandemic, Gul and his team were also able to become more resilient, cost-efficient and better at managing technology, resources and skillset.
"We've also learnt that we shouldn't forget our people," says Gul. "[Our staff] are not robots – we should still aim to keep employee satisfaction on the top of your priority list."
"Covid-19 has meant that patients were not able to come to us," adds Gul. "As Dr. Nahed has highlighted, government and private sector has been looking for extended service models through technology and telecare, home testing etc. These pushed us to think about business continuity and helped us run operations even outside the hospital."
Public-private clarity
Schuehsler emphasises that it is important for investors to realise that the "healthcare investment calculus still hasn't changed".
"We still need [the things] we needed before. We need to define medical needs, and this is where the collaboration between the public and private sector is key. We want to align our thinking with the public healthcare specialists in the region."
To build investor confidence in the region, he calls for greater guidance on the role of the private healthcare players.
"We need a clearly defined, stable regulatory and governance framework, especially around the areas private players are allowed to operate in without competition from the public sector which offers their services for no cost."
He notes that countries where governments are clear about their focus are seeing greater investment from private firms.
"We also need a payment structure and a reimbursement system for the private sector, which we are happy to co-develop it with the regulators,"
DHA's states that the government is keen to work with the private sector.
"We don't want to compete with each other, we want to complement each other," she says.
And with regards to working with technology, she says that patient privacy is of utmost importance and greater governance will be required in the coming years.
"We are strongly looking at technologies and definitely need to enhance that part of our healthcare to prepare for the coming future."
Specialised care
JLL's Sinha highlights the growing trend towards single-specialty hospitals and smart hospitals similar to Fakeeh.
"We will see more of tertiary-care institutions, focusing on specialised areas such as oncology. And we'll also see greater demand for personalised care, tailored to individual needs. The integrated care delivery model is the way ahead."
Karim Amer, SVP – head of healthcare and education at Mashreq Bank notes that conversations with strategic and financial investors have centred around specialised healthcare.
"If we look at the recent healthcare mergers and acquisitions alone, we can see that the focus is on smart, specialised and extended healthcare sub-segments," he says. "This is where the most value lies as per current trends."
Amer further commends the guidance from DHA in the form of its 'Certificate of Need', which highlights areas where private investment is needed.
"The guidance helps to ensure the gaps are gradually met and value is created for both the healthcare system as well as the investors," says Amer. "This has given investors and operators better clarity on where to invest and is a great example of collaboration [between stakeholders]."
Webinar available on-demand here
| | |
| --- | --- |
| | The event also saw the launch of the second Mashreq Healthcare White Paper, in partnership with leading global consultants JLL.Emerging formats in Healthcare Delivery in the GCC  talks about how various demand drivers are leading to realigning healthcare delivery towards newer formats to cater to the increasing healthcare requirements of the GCC population. |
20 October, 2021 | .By MEHAK SRIVASTAVA