GCCE Healthcare Industry Report 2022
21 March, 2022 | By Mashreq in Knowledge Partnership with JLL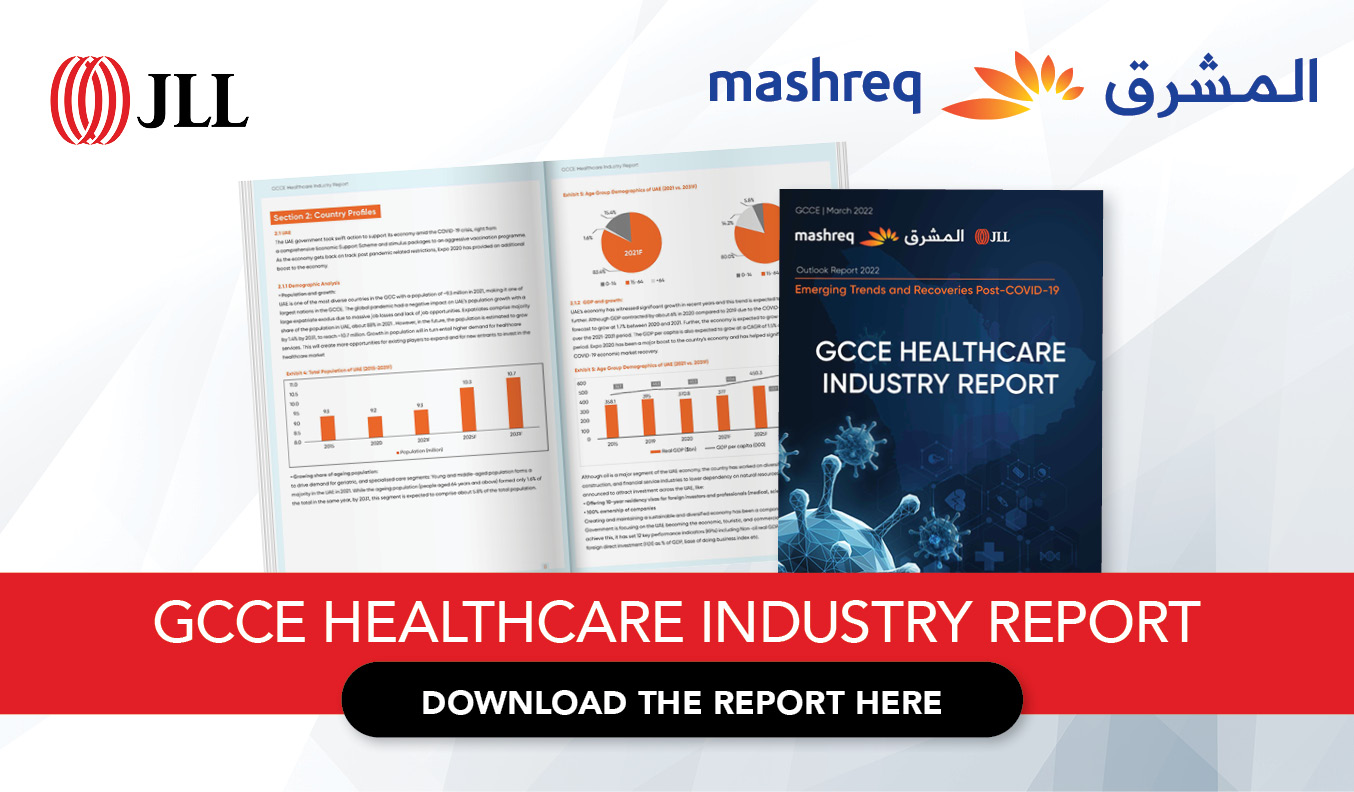 Catalysed by the Covid-19 pandemic, the healthcare sector in the GCC and wider region is witnessing a change in the way services are delivered.
From regulation to insurance provisions, through to taking healthcare to the patient's doorstep – the future of healthcare in the region is filled with myriad possibilities.
Over 2021 especially, barriers to entry for several product categories and services have lowered, underpinned by greater synergy between public and private players. And investment in areas related to digital health has significantly grown.
In healthcare systems across the region, there still are pressing issues related to specialised manpower availability, access, quality, and service provision.
As GCCE governments are identifying these issues and moving towards tackling them attractive opportunities emerge for the private sector through PPP.
Mashreq Bank and JLL jointly bring to you their annual Healthcare Industry Report 2022 focused on the GCC and Egypt. The report provides an overview of major healthcare trends as the industry steers out of Covid-19, while highlighting steps towards growth.​​​​
21 March, 2022 | .By Mashreq in Knowledge Partnership with JLL