Increasing importance of mental health care during COVID-19 pandemic
21 March, 2022 | By Mashreq in Knowledge Partnership with JLL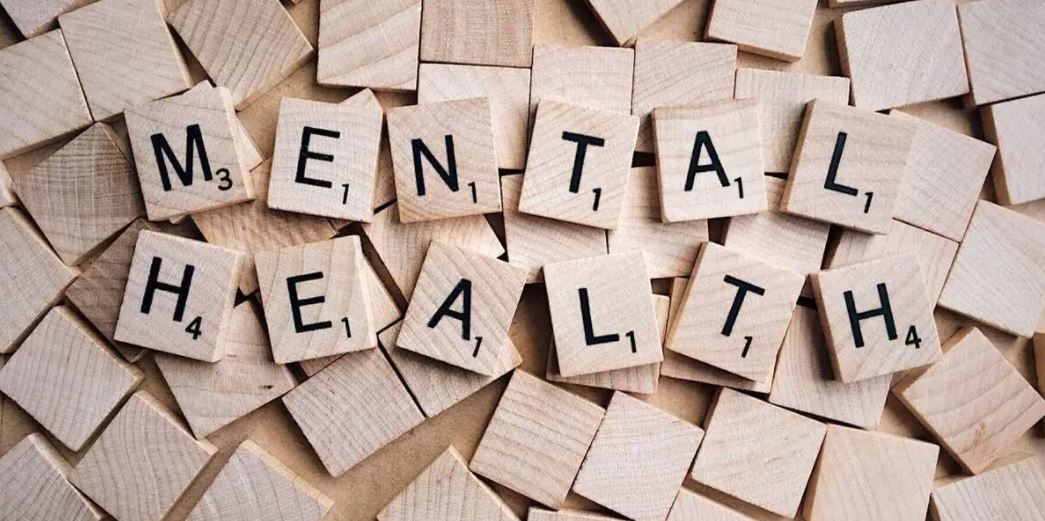 Mental disorders are among the leading causes of global health-burden with nearly 1 billion people living with a mental disorder and in low-income countries. More than 75% of people with the disorder are not receiving any treatment[1]. Despite being a major healthcare challenge, it has been one of the most neglected areas of health, globally.
In GCC, there has been an increased requirement of mental healthcare related infrastructure as evident in one of the key health regions, Abu Dhabi-[2]

The COVID-19 pandemic has further led to a rise in the global burden of mental disorders, with an additional 53.2 million cases of anxiety disorders and 76.2 million cases of major depressive disorders (MDD)[3]. The GCC governments and private healthcare providers took various initiatives to address rising mental health issues during the pandemic, with key examples mentioned below:
Hotlines dedicated to addressing rising psychological concerns and anxiety related to COVID-19 were initiated. The National Programme for Happiness and Wellbeing in UAE launched the Mental Support Line (800 HOPE) to provide safe and confidential mental support to individuals who are impacted directly and indirectly by COVID-19 in 2020. SEHA had also launched a telephone helpline for staff to access in times of distress.
Tele-Psychiatry consultations increased during the pandemic along with other online consultations e.g., 60% of vHealth (UAE-based telehealth provider) consultations relating to mental health occurred at the start of the pandemic between March and May, 2020[4].
Social media campaigns and awareness initiatives were undertaken. The National Programme for Happiness and Wellbeing launched an online national campaign to support UAE's population through daily online live sessions with mental health professionals, recorded videos by mental health experts to improve awareness, and virtual support groups to support community segments.
Apps / Digital Health Solutions that provided psychological counselling, health information, and monitor patients, etc.

KSA – The centre of telemedicine at MOH supported the "With You" (MAKOM) initiative that delivered tele mental health services to the public to ensure continuity of care and psychological wellbeing of the public during the pandemic in 2020 when strict lockdown measures were taken.
Kuwait – The Ministry of Health launched an interactive application in 2020 called Shlonik to engage with citizens and residents to ensure their safety, provide health information, monitor patients, and provide psychosocial support. During the strict restrictions of 2020, more than a hundred psychiatrists and specialists initiated a free online platform called
'Corona Care' to provide mental healthcare to Kuwait's residents and citizens. The website got more than 64,000 hits within three months, showing the urgency of addressing mental health issues during the pandemic[5].
UAE – Many private healthcare providers started online counselling platforms to offer psychological assistance.
Employee Assistance Programme- MoHP in UAE introduced an employee assistance programme called 'Hayat' for mental health support to respond to psychological concerns and anxiety of federal government employees related to COVID-19. SEHA created the SEHA Employees Psychological Support Taskforce (SEPST) in the initial phase of the outbreak in anticipation of the pandemic's adverse effects on frontline staff. SEPST organised weekly webinars in which experts guided the staff on stress management and mental wellbeing.
Digital mental health space– Global funding to mental health tech start-ups reached USD 5.5 billion in 2021, jumping 139% from USD 2.3 billion in 2020. The majority of 2021 deals (68%) were early stage, indicating room for further growth in this segment[6]. The GCC saw many mental health start-ups being founded during 2020-2021, as shown below[7]–

Home delivery of psychotropic medicines was undertaken by specialised psychiatric clinics in Kuwait to ensure continuity of treatment regimens of their registered patients.
Insurance providers have realised the need for covering mental health solutions in their offerings. Cigna Insurance Middle East, in a new offering with pandemic inclusions in 2021, covered mental healthcare. Also, the DHA added mental health and alternative medicine treatments under the coverage of the basic health insurance plan in mid-2021. This enables a wider population to avail mental health services in a cost-effective manner.

Governments in GCC focused on providing immediate support and resources to deal with the mental health challenges of individuals arising out of the pandemic. Challenges such as stigma around mental health problems and seeking help remain but the pandemic has helped weaken the taboo with a higher number of initiatives being undertaken to address mental health issues.
[2] DOH Capacity Masterplan- Abu Dhabi
[3] The Arab Gulf States Institute in Washington: Mental health in the Gulf: Reforms and challenges
[4] Fierce Healthcare
[5] Wamda website
[6] IHME, The Lancet
21 March, 2022 | .By Mashreq in Knowledge Partnership with JLL