Integrated Sports Health and Wellness – A growing market in the region
20 January, 2022 | By Mashreq in Knowledge Partnership with JLL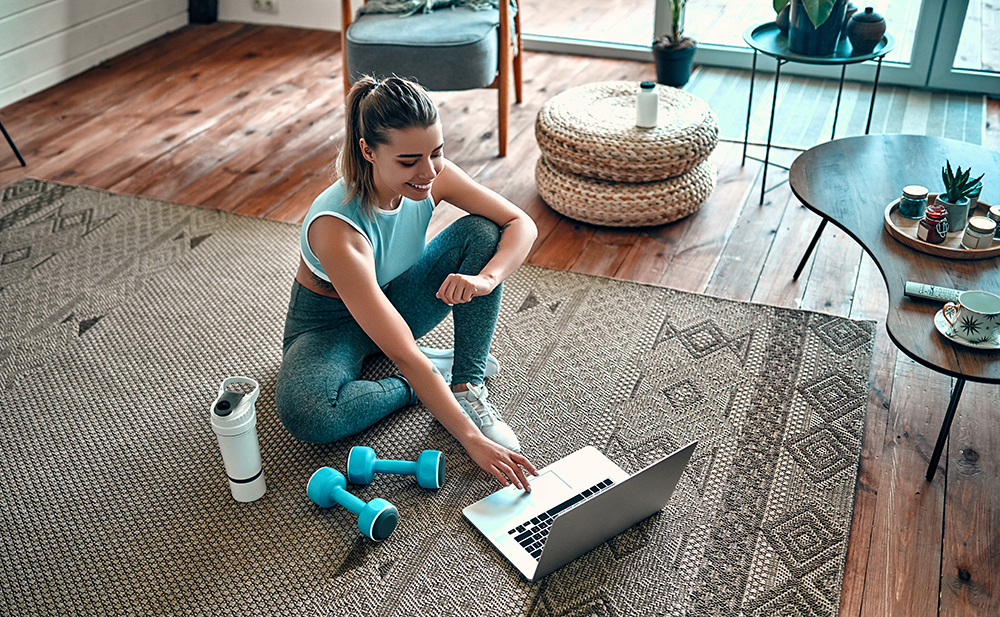 The GCC's Healthcare sector has been growing due to several demand drivers like population growth, increasing insurance coverage and availability of skilled manpower. These growth drivers coupled with government initiatives have resulted in increasing bed density in many of the GCC countries and private healthcare sector has experienced steep growth. But still there are significant gaps in the healthcare market, mainly in specialised care segments like the Sports Medicine and Wellness segment. Although occurrence of orthopedic related ailments in key GCC regions is comparable to the other developed countries[1] (as shown in the chart below), the sports medicine and wellness related services provided currently are limited.

Key demand drivers and current supply scenario of this segment are described as below: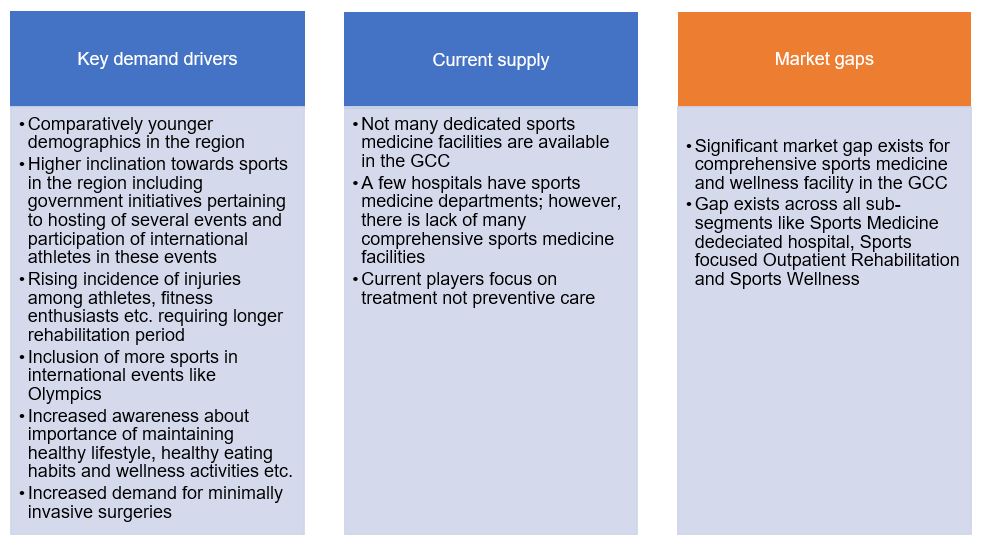 The global Sports medicine market was estimated to be worth almost USD 6 Billion in 2018 and is expected to increase to USD ~9 Billion by the year 2026[2]. There are many facilities across the globe which are providing comprehensive sports medicine and wellness related facilities, like Athlete's Care Toronto Sports Medicine Center in Canada, Nuffield Health- Sports Injury and Exercise Medicine Centre in UK, Olympic Park Sports Medicine Centre (OPSMC) in Australia and Integrated Sports Medicine and Physical Therapy in USA etc.
But in spite of having similar disease burden, there are a few facilities in the GCC, which provide high-end facilities in the Sports medicine and wellness segment. One key example is Doha based Aspetar. Established in 20017, Aspetar is situated within Aspire Zone, a modern multi-purpose leisure and recreation complex that played host to the Doha 2006 Asian Games. Aspetar is the first specialised Orthopaedic and Sports Medicine Hospital in the Gulf providing full services from injury prevention to injury management and performance improvement. It has tailored education programmes and support for health including fitness assessment, nutrition, psychology, physiology, and physical training. It offers a wide range of services in the Sports Medicine segment, like Orthopaedic surgery, Sports Medicine, Rehabilitation, Sports Cardiology, Sports Dentistry, Sports Psychology, Sports Podiatry etc. It provides medical services to more than 100 national and international sporting events in Qatar every year. Also, it handles high-level scientific research and in 2014, Aspetar was officially recognised as an IOC Research Centre for Prevention of Injury and Protection of Athlete Health.
Sports Medicine involves a coordination of medicine, exercise, and healthy lifestyle etc. Athletes are susceptible to injuries and accidents, which is propelling the sports medicine market. Moreover, the healthcare market is moving towards specialized formats to fill in specific market gaps. Considering all of these factors, there is ample opportunity for players to invest into it.
[1] Institute for Health Metrics and Evaluation, JLL- Healthcare Research
[2] Statista.com, JLL-Healthcare Analysis
20 January, 2022 | .By Mashreq in Knowledge Partnership with JLL