Investors favour technology-led consortiums
03 April, 2018 | By JENNIFER AGUINALDO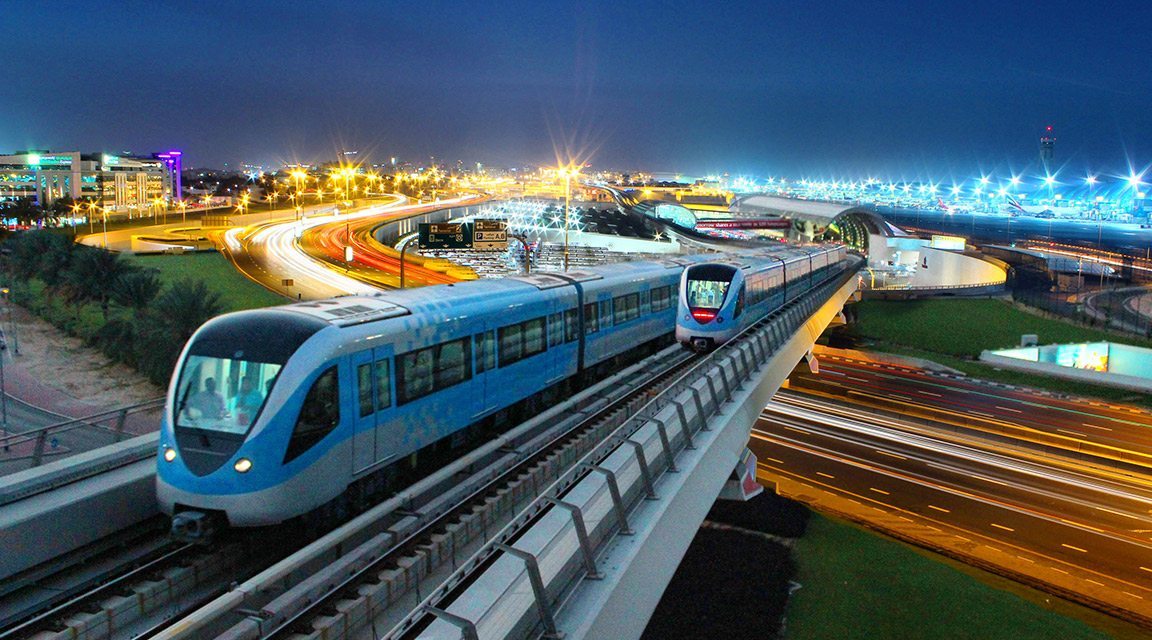 Dubai Metro's Route 2020 financing highlights crucial role of technology firms in infrastructure projects
The growing prominence of infratech, a portmanteau for infrastructure and technology, further highlights the disruptive impact of technology on traditional sectors.
Recent research conducted by UK-based law firm Pinsent Masons showed that 87 per cent of infrastructure investors would be more likely to back a bid in which the technology provider is a member of the consortium, rather than a sub-contractor.
Dubai Metro's Route 2020 project exemplifies this. The French and Spanish export credit agencies recently agreed to finance $2.5bn of the $2.9bn metro link, which is being constructed by the ExpoLink consortium led by France-based Alstom.
Alstom accounts for half of the total contract while Spain's Acciona and Turkey's Gulermak, which are undertaking the civil works, account for the other half.
Alstom is providing and integrating the whole metro system including 50 Metropolis train sets, power supply, communication, automatic fare control, track works, platform screen doors and a three-year warranty on the whole system. In addition, it will be enhancing the existing metro line by upgrading power supply, signalling and communication systems as well as track works.
Unlike the civil component of an infrastructure project like rail, the systems behind it require more frequent upgrades ensuring recurrent revenues, and produce huge amounts of data that in addition to ensuring optimal asset performance can be monetised if smartly managed.
Decision making
Nick Ogden, infrastructure expert and partner at Pinsent Masons, cited that having technology providers play a leadership role in the bidding process means there are real incentives motivating them to provide the best technology and speed up delivery.
"Our survey shows that 92 per cent of infrastructure investors will often or always consider technology when making investment decisions over the next three years," Ogden said, adding that projects where infrastructure and technology are truly integrated has the potential not just to create more efficient assets but also create new markets that have not existed before.
This trend promises to put companies like Siemens, Thales, Honeywell and Hitachi, in addition to Alstom, at the forefront of the infrastructure contracting landscape. Indeed Pinsent Masons' research indicated that 43 per cent of technology respondents anticipate entering a joint venture with an infrastructure company over the next three years, while over half of the infrastructure respondents expect to partner with tech firms in a joint venture in the next three years.
It also promises to create a potentially frictional environment at the outset as infra and tech firms strive to overcome cultural barriers, seek to understand each other's commercial objectives, and agree on data use, standards and access, among others.
Compared to the tech firms, the traditional infrastructure firms will have more work ahead of them since they will be required to change from the "inside-out by bringing technology into all aspects of their operation".
The incentives for change, however, are compelling. According to Simon Colvin, technology partner at Pinsent Masons, they have been seeing interesting public-private partnership models that incorporate data monetisation as part of the financial base case. "This underlines the views of the investors that there are new revenue streams and value to be driven out from this digital and data transformation," he said.
03 April, 2018 | .By JENNIFER AGUINALDO