Joint venture wins Dubai tunnel construction deal
26 September, 2017 | By Colin Foreman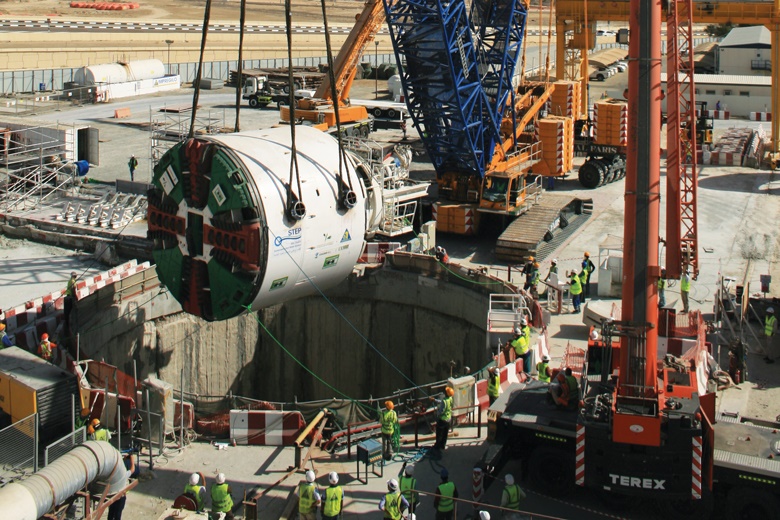 Stormwater network will serve Expo and Dubai South developments in Jebel Ali area
Dubai Municipality has awarded the joint venture of Austria's Porr and Belgium's Besix has been awarded the contract for the main tunnel construction package on the Jebel Ali stormwater network project.
Porr/Besix had submitted a bid of AED1.3bn ($356m) for the 12 kilometre-long section of tunnel. This was almost 13 per cent lower than the AED1.5bn proposal submitted by the second lowest bidder, Italy's Salini Impregilo.
The municipality is also tendering a main pumping station. It received bids for the main construction contract in July.
The lowest bidder is Greece's Archirodon with a price of AED998m ($272m), which is about 12 per cent lower than the offer of AED1.136bn submitted by China's Sinohydro.
The other two bidders were India's Larsen & Toubro at AED1.153bn and Besix at AED1.2bn.
The contract involves the construction of a pumping station 55 metres below ground that can pump water at 30 cubic metres a-second as well as various support buildings.
The stormwater tunnel network has been identified as a key project to prevent any future flooding of Al-Maktoum International airport and the surrounding area, which will include the Expo 2020 site.
The network is one of three major deep-tunnel projects Dubai Municipality is planning to undertake.
The project owner is preparing to develop two major deep-tunnel sewer networks in the Deira and Bur Dubai areas of the emirate, which will be similar to the strategic tunnel enhancement programme (STEP) project in neighbouring Abu Dhabi. MEED recently reported that the municipality had hired a consultant to prepare to press ahead with the project as a public-private partnership (PPP) scheme.
26 September, 2017 | .By Colin Foreman