Keeping customers online
22 June, 2021 | By MEHAK SRIVASTAVA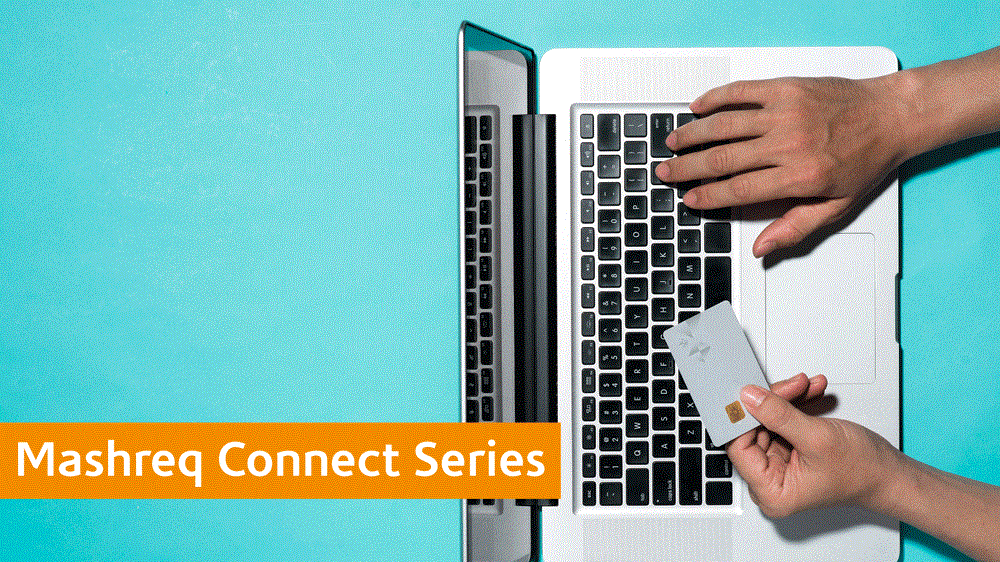 Trust and customer convenience are key to expanding the Middle East's e-commerce market, say experts at the latest MEED-Mashreq live webinar
The surge in online shopping and other digital services triggered by the Covid-19 pandemic has rapidly accelerated growth in the Middle East's e-commerce sector.
Prior to the pandemic, regional e-commerce was already picking up pace, particularly in the UAE and Saudi Arabia, fuelled by a young, tech-savvy population.
However, the sector still lagged behind markets such as the US and China, limited by consumer preferences for physical stores and variety of products available.
A Google Mena Consumer Survey in 2018 found that shoppers in the UAE, Saudi Arabia and Egypt spent as much per purchase as shoppers in the UK, US and China, but purchased less frequently.
The pandemic introduced an unprecedented shift in the market. In 2017, the Middle East and North Africa (Mena) region boasted an e-commerce market worth $8.3bn, according to a white paper by Wamda. At the end of 2020, the figure stood at $22bn.
Much of this growth is led by the UAE, Saudi Arabia and Egypt, which together account for 80 per cent of the Mena region's overall e-commerce market.
"E-commerce is probably the fastest evolution that we have seen in a lifetime," says Vivek Uberoi, executive vice president at Mashreq Bank. "In this region, e-commerce has disrupted the way we travel, and the way that we shop, as well as the way we access health and lifestyle services."
Best foot forward
But as competition grows in the lucrative online market place, e-commerce players have to increase their focus on retaining existing customers, which is just as important as winning new clients. And customer experience is emerging as a key differentiator.
Think tank calls for action to boost retail resilience
Dharmin Ved, CEO of e-commerce at omnichannel fashion marketplace 6th Street.com, welcomes this shifting landscape.
"Competition is good," says Ved. "We [appreciate it] when people come online and bring more customers online as well, even if it is on other platforms."
He notes that it is about building customer trust in online services, especially for the older age groups, and helping them to become more comfortable with the digital ecosystem. The distinguishing factor between platforms will be the quality of customer service, even if the product or service offering is the same.
"We are competing against each other to [deliver] the best experience," he says. "I am welcoming all my [contemporaries]. We are an ecosystem and collaboration is super critical to build better."
For many consumers, their first experience with online services is often a food delivery service.
"We see it as our moral obligation to ensure that the consumer's experience is absolutely seamless," says Syed Qawwam, head of enterprise and partnerships at restaurant aggregator and delivery company Zomato.
He notes that the lessons from the Covid-19 pandemic related to safety and hygiene of deliveries will play a critical role in the way Zomato operates.
The distinguishing factor between platforms will be the quality of customer service, even if the product or service offering is the same.
"We were one of the first in the market to launch contactless delivery and payments, based on feedback from our customers," he says, emphasising that it is this adaptability that will ensure business survival.
Jack of all trades
An emerging e-commerce strategy is the 'super app', combining services such as payments, shopping and messaging to provide a seamless user experience.
"If we can simplify the lives of our customers with an [integrated] platform, then they can spend time on more important things," says Bassel al-Nahlaoui, managing director of mobility at Dubai-based international ride-hailing company Careem.
From its initial days as a ride-hailing tool focused on the business travel market, the Careem app can now be used for food, groceries and general parcel deliveries, as well as for online payments.
Watch the highlights from the webinar
"We can go to [small and medium-sized enterprises] and entrepreneurs and it is a win-win situation," says Al-Nahlaoui. "We give them access to logistics and a payment platform, and we can give our customers access to their services.
"Everyone in the ecosystem – e-commerce players, entrepreneurs and customers – should benefit, regardless of the role they are playing."
Multi-function apps also have the potential to bring a broader demographic of users to online channels. Customers who have had a positive experience with one service will be more likely to have confidence in other providers on the same platform.
Fuelling the momentum
Now that customers have embraced the convenience and safety of e-commerce, it seems unlikely that they will completely revert to traditional shopping methods. An April 2021 report by Mastercard notes that 20-30 per cent of retail's global digital shift in 2020 will be permanent.
But has the market reached saturation point?
"There is still a lot of scope for growth from a food tech perspective," says Qawwam. For instance, Zomato's machine-learning application is still "at a very elementary stage". Greater personalisation and more efficient distribution of riders are seen as key improvements in this space.
"[In addition], we also want to leverage the benefits of other apps, making the systems smart enough to talk to each other," says Qawwam, envisioning a future where virtual assistants manage orders, and robots and drones execute deliveries.
The region's e-commerce sector still has some catching up to do with its counterparts in China and the West. But according to Careem's Al-Nahlaoui, the future is promising.
"[Consumers] have got used to the convenience of online shopping, and the numbers reflect that," he says.
"But with the massive increase in competition, [the winners] will be the ones that focus on simplification, customer experience and trust."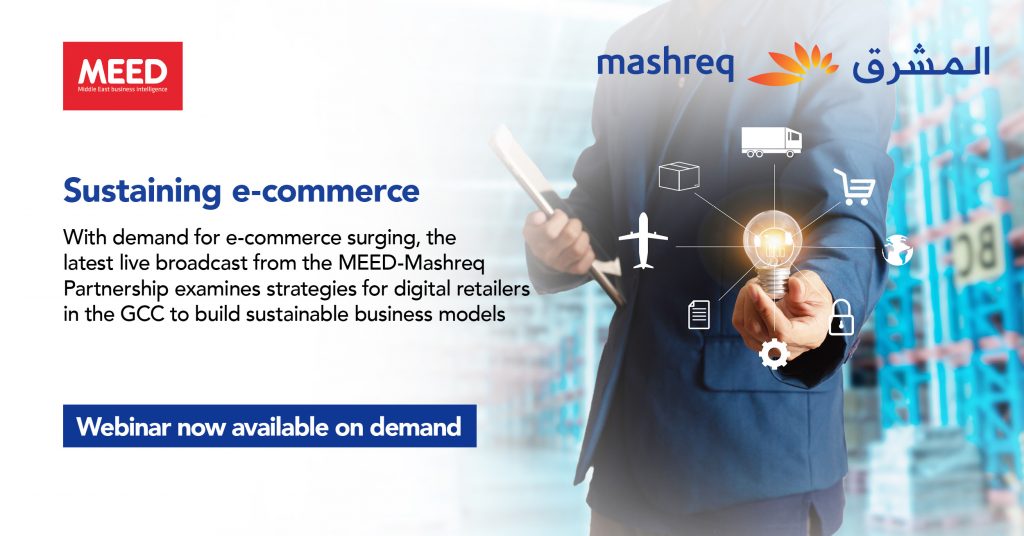 22 June, 2021 | .By MEHAK SRIVASTAVA