Lifestyle Medicine in the GCC
24 November, 2021 | By Mashreq in Knowledge Partnership with JLL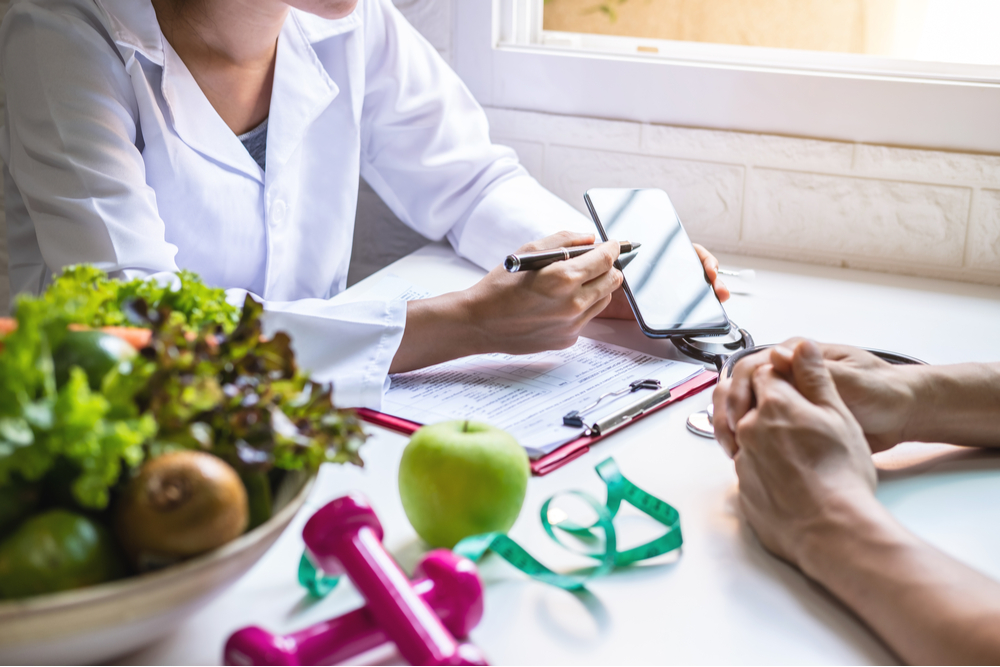 Lifestyle medicine is a medical approach that uses evidence-based behavioural interventions to treat and manage chronic diseases related to lifestyle[1]. It puts the person at the centre of their own health care. Amidst an ageing and expanding population in the GCC, and the increasing prevalence of lifestyle diseases, adapting lifestyle medicine can prevent and reduce the chronic disease burden.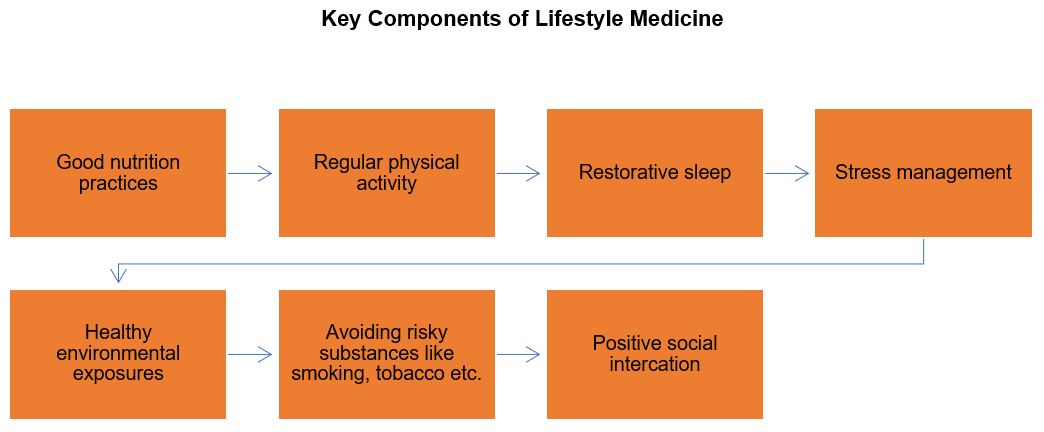 Lifestyle medicine is an emerging discipline in healthcare and has been practiced through a collaborative team of doctors, nutritionists, psychologists, health coaches, fitness, and preventative exercise experts etc.
The practice of Lifestyle Medicine has been widespread in other developed countries with many players serving patients extensively. One such example is Canada based Aroga Lifestyle Medicine[2]. Founded in 2017, it is multi-speciality, collaborative lifestyle medicine healthcare organisation with multiple centres (at 7 locations), 35+ physicians on board and has served more than 10,000 patients till date. Services are provided through an active care programme or with on-demand virtual care.
In the GCC, Lifestyle medicine services are still at a nascent stage with some independent programme providers, and departments in existing medical facilities. DHA took significant steps for promoting lifestyle medicine by launching two Lifestyle Clinics in 2019. The key details of this initiative are as follows: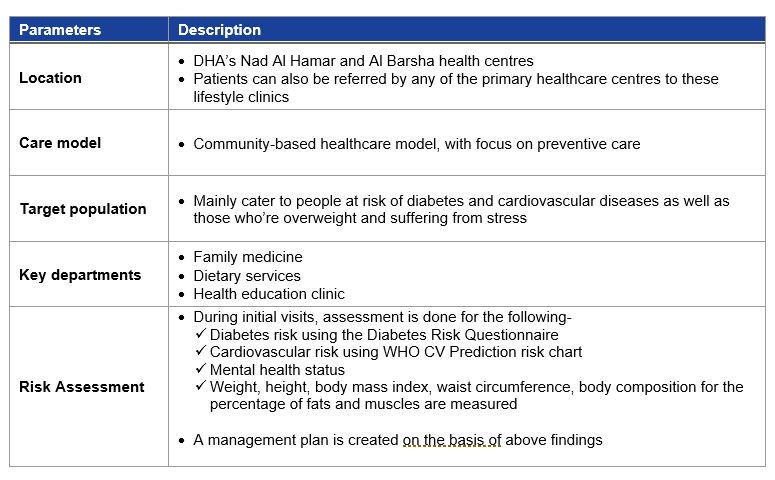 Lifestyle medicine is not dependent on drug prescription but extends beyond that to have comprehensive behavioural, social, and psychological care. By integrating lifestyle factors into the practice or health programme design, care providers can more effectively coach patients as it is a cost-effective public health intervention to save lives. The lifestyle medicine segment offers significant opportunity for the public as well as the private sector in the GCC as it has the potential to attract huge patient volumes in the near future.
[1] American College of Preventive Medicine (ACPM) definition
[2] The American College of Lifestyle Medicine (ACLM)
[3] https://www.aroga.com/, JLL- Healthcare analysis
24 November, 2021 | .By Mashreq in Knowledge Partnership with JLL