Logistics turns to innovation
16 August, 2022 | By MEHAK SRIVASTAVA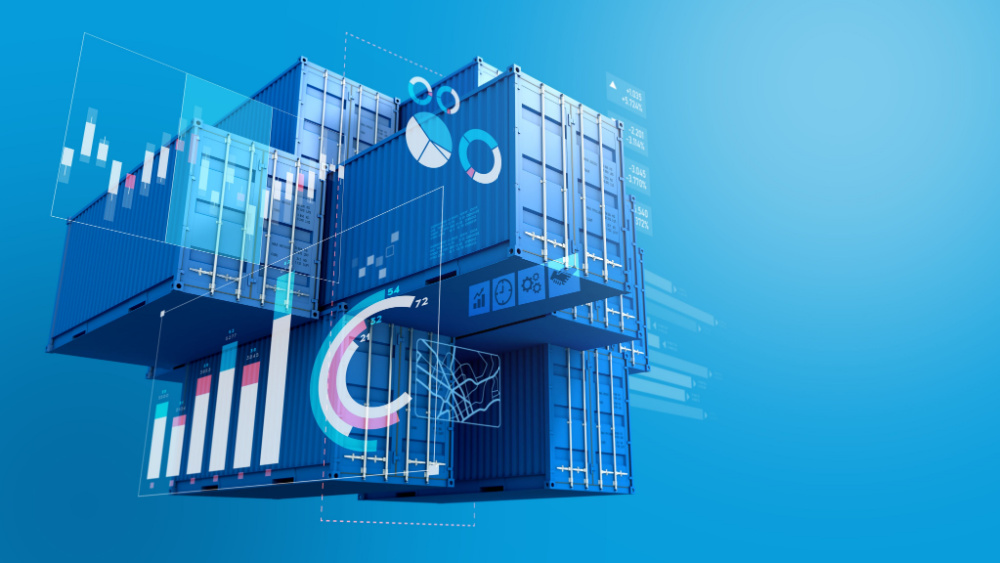 Covid-19 has served as a catalyst for digitalisation in the logistics sector
To say that the Covid-19 pandemic presented unprecedented challenges for governments, healthcare systems, and businesses across the globe would be an understatement.
But it was the resilience and capacity of these stakeholders that determined the outcomes of this drawn-out battle.
Supply chain and logistics operators have played a crucial role in handling the crisis, ensuring the flow of essential supplies while overcoming transport disruptions, movement restrictions, and dramatic volatility in supply and demand.
This was not an easy task for an intrinsically complex and widespread industry, and gaps in the supply chain were further widened amid the challenges.
It was at this juncture that digitalisation was able to prove its merits, and trends that were already underway in the sector were accelerated.
In 2020 and 2021, logistics companies turned to innovative solutions with the purpose of maintaining operations in the most challenging conditions. For some, it came in addition to tools they already had in place or were trialing. But for many, it was their first foray into the world of digital transformation.
Surveys conducted by McKinsey & Company find that when it comes to strengthening supply chain resilience, companies are focusing on areas such as visibility, disruption monitoring and risk analytics.
"Traceability on the back of digitalisation has improved massively since the pandemic," says Raman Kumar, managing director at Al-Futtaim Logistics. "But this has also introduced greater scrutiny at every checkpoint. There is a need for stronger accountability."
Blockchain
A potential solution sits in the blockchain technology space. Blockchain allows for secure and transparent management of transactions through a decentralised network, which readily lends itself to improving accountability of logistics operations.
But the success of a blockchain network comes down to stakeholder buy-in across the board, an issue that has prevented its widespread adoption.
"It cannot work if we're the only entity doing it," says Mohsen Ahmad Alawadhi, CEO – Logistics District at Dubai South. "Everyone in the supply chain needs to participate."
Priorities have also shifted since the pandemic, says Abhinand Madireddy, vice president – strategy and growth at Abu Dhabi Ports Logistics, emphasising that first-mile players – manufacturers – were hesitant to divulge sensitive details.
"The infrastructure for blockchain is already in place in the UAE – we're already paperless on so many fronts," he says. "And the successful distribution of Covid vaccines using blockchain are a testament of our capabilities.
"Because of how sensitive the situation became during the pandemic, manufacturers were more guarded about information on goods movement. This could limit the success of blockchain in the near-term."
Several players at the club see scope for other solutions such as drones, robots and further automation of supply chain processes in the UAE logistics sector. But the cheap cost of labour in the UAE dramatically reduces the need to opt for more automated systems.
WATCH HIGHLIGHTS FROM THE CLUB
"We need to understand that digitalisation is not just about eliminating manpower, but using labour for more productive operations," says Madireddy.
It is also equally important to invest in training and upskilling when it comes to digitalisation. Studies by McKinsey & Company further report that only 1 per cent of the companies surveyed had sufficient in-house digital talent to manage supply chain optimisation.
"Companies are actively investing on the digital front," says Dubai South's Alawadhi. "It may not be moving as quickly as people want, but it's happening. And as decision-makers, we need to prepare ourselves as well as our employees for this disruption."
Blockchain in UAE logistics
Dubai-based cargo and supply chain operators including dnata and flydubai Cargo, together with Emirates Innovation Lab and IBM completed a proof-of-concept test for a blockchain-enabled logistics platform in 2017.
In 2020, DP World announced early stages of its integration with TradeLens – a blockchain-based digital container logistics platform co-developed by Maersk and IBM.
Maqta Gateway, a subsidiary of Abu Dhabi Ports, launched its blockchain technology Silsal in 2020 to provide clarity on transactions and freight status to forwarders and their customers.
Dubai Customs introduced a cross-border e-commerce platform based on blockchain technology, to streamline and automate operations between customs, free zones, logistics, and courier companies. The platform links players including Dubai Airport Free Zone Authority, JAFZA and Dubai South.
In 2021, Abu Dhabi's Covid-19 vaccine distributions efforts under the Hope Consortium were fortified using blockchain technology. Developed in-house by Maqta Gateway, the mUnity platform allowed authorities to track the storage and supply of temperature-sensitive vaccines globally.
The UAE- India Comprehensive Economic Partnership Agreement (CEPA) signed earlier in 2022 plans to explore economic synergies between the two nations in innovation focused areas such as AI, blockchain and fintech.
This article is a part of a series from the Logistics Business Leaders Club held in Dubai on 29 June by MEED in partnership with Mashreq. Attendees at the closed-door event were speaking on condition of anonymity.
16 August, 2022 | .By MEHAK SRIVASTAVA