Mena fiscal support averages 2.7 per cent of GDP
07 May, 2020 | By NEHA BHATIA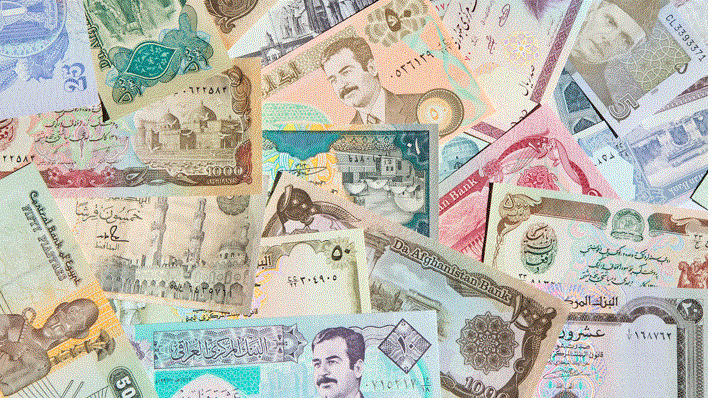 IMF regional director Jihad Azour says size of fiscal packages varied significantly across 12 Mena countries
Countries in the Middle East and North Africa (Mena) region have dedicated an average of 2.7 per cent of their GDP to fiscal support and stimulus packages in response to Covid-19, the Washington-based IMF said.
Jihad Azour, director of the IMF's Middle East and Central Asia Department, said a total of $64bn in fiscal support had been committed in 12 regional countries as of 6 April.
The IMF's tracker covered Bahrain, Saudi Arabia, the UAE, Kuwait, Iran, Morocco, Egypt, Tunisia, Libya, Mauritania, Iraq and Sudan.
"On average, countries in the region dedicated more than 2.7 per cent of GDP for fiscal measures," Azour said.
"This is equivalent to what most emerging markets committed. For developed countries and advanced economies, fiscal measures reached 3-4 per cent on average."
Source: IMF
Bahrain's and Iran's fiscal packages exceeded the regional 2.7 per cent average, while Sudan's and Iraq's funding commitments were significantly below the benchmark.
Azour explained the $64bn of fiscal support was introduced through both revenue and expenditure initiatives in all 12 countries, except Iraq, Libya and Sudan.
The three countries did not introduce additional revenue measures, according to Azour's presentation during a briefing call on 27 April.
Central banks also "reacted very quickly" in the near-Middle East region, Azour said.
Most regional central banks adopted a two-pronged approach by adjusting interest rates and liquidity injections.
In some countries, such as Egypt, interest rate cuts exceeded 300 basis points.
Monetary policy rates have reduced by around 2 per cent each in Qatar and Oman since the beginning of 2020, while in Saudi Arabia and the UAE, the figure has declined by just over 1 per cent each, IMF data shows.
On average, 3.4 per cent of GDP was committed to liquidity injection measures in seven countries tracked by the IMF, including Bahrain, Qatar, the UAE, Morocco, Jordan, Saudi Arabia and Tunisia.
Central banks in these countries made liquidity injections worth a combined total of $47bn in the first few weeks after the crisis, according to IMF data.
Source: IMF
The Bahraini central bank's liquidity support accounted for 25-30 per cent of the kingdom's GDP, Azour's presentation shows.
The next highest commitment was made by the Qatari central bank, accounting for 5-10 per cent of the country's GDP.
Last week, the IMF projected that the Mena region's economy would shrink by 3.3 per cent in 2020, retreating 5.9 percentage points from its January forecast of 2.6 per cent growth for the year.
The Mena region is expected to be impacted more severely than the average global growth decline of 3 per cent due to both the higher number of oil-exporting nations that will be weakened fiscally by low oil prices, and the impact on travel and tourism.
07 May, 2020 | .By NEHA BHATIA