Net zero challenge for Middle East manufacturers
14 July, 2021 | By MEHAK SRIVASTAVA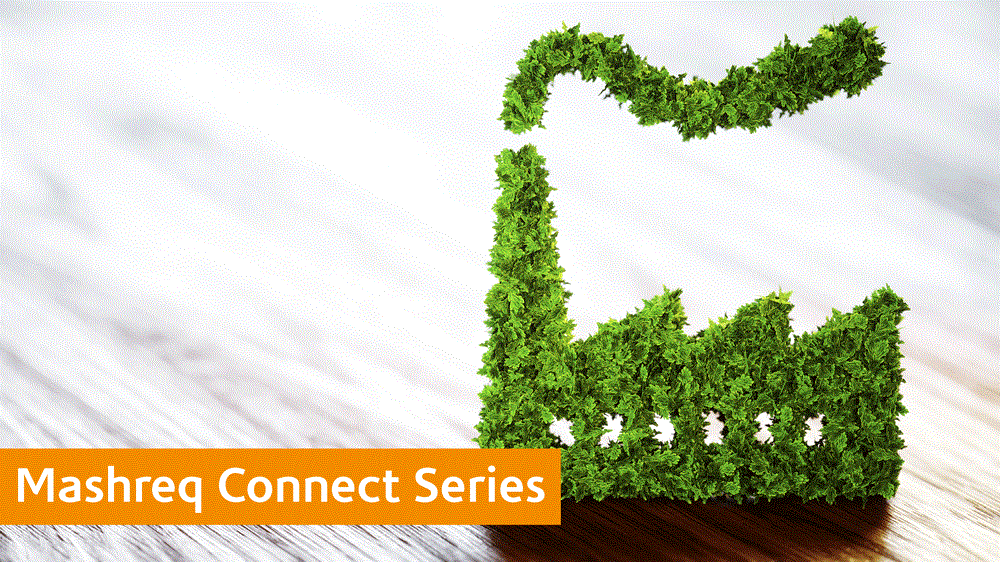 Middle East manufacturers need to decarbonise their operations to be competitive. It is not easy.
Middle East manufacturers must invest in decarbonising their operations and their supply chains if they want to be competitive, say some of the region's leading producers.
Speaking at Decarbonising Manufacturing, the latest webinar in the MEED Mashreq Connect Series, leading regional manufacturers said that producers need to reduce their carbon footprint in order to meet rising consumer demand for 'green' products.
"The issue of [decarbonisation] initially started as a catch phrase," says Amer Kakish, CEO of Abu Dhabi-based private holding firm Ittihad International Investment Group. "But with growing evidence of climate change and global warming, it is becoming a customer requirement. And very soon, regulations will fall into place."
Investors and lenders too are prioritising green initiatives. Every day, more than $5bn bonds and loans are issued to fund green investments according to a recent report by the Wall Street Journal.
Decarbonising through innovation
Collectively, industrial manufacturers are among the world's biggest emitters of greenhouse gases (GHG) as a result of their high energy consumption, use of raw materials, and complex global supply chains.
---
While this provides significant opportunities to make strong progress in reducing carbon dioxide (CO2) emission, it comes with huge technical and logistical challenges.
"The expansion of manufacturing capability is a central element of the UAE and GCC's vision for economic development," says Hind Eisa Salim, executive vice president and head of the services and manufacturing division at Mashreq Bank.
"Especially in an increasingly competitive global market, companies will need to rethink processes to boost a circular green economy."
Over the past four decades, the availability of low-cost energy has enabled the GCC to become a global centre for aluminium production, one of the world's most energy-intensive industries.
In a report published by International Aluminium Institute, the sector is responsible for 1.1 billion tonnes of GHG emissions per annum in its end-to-end processes, around 2 per cent of all global anthropogenic emissions.
This has provided an opportunity for regional aluminium producers to pioneer innovative approaches to decarbonisation.
In January 2021, an agreement signed by UAE-based Emirates Global Aluminium (EGA) will see it switch to solar energy instead of gas-fired plants to power its aluminium production.
The deal between the Dubai Electricity and Water Authority (DEWA) and EGA will direct 560,000 megawatt-hours (MWh) of solar power annually from Dubai's Mohammed bin Rashid (MBR) Solar Park to EGA's smelter, enough to power the production of 40,000 tonnes of aluminium a year.
EGA's sourcing of power from the solar park is tracked and traced through the International Renewable Energy Certification System.
The commercial, as well as environmental, benefits of the arrangement soon became apparent when in February 2021, German automotive manufacturer BMW Group announced that it would purchase 43,000 tonnes of 'solar aluminium' from UAE-based Emirates Global Aluminium, reducing BMW's annual CO2 emissions by 222,000 tonnes.
"Customers [such as BMW] have their due diligence process to ensure transparency and traceability of where the energy is coming from because they have to market their product based on this," explains EGA executive vice president of business transformation Salman Abdulla, highlighting that responsible producers and consumers are driving the change in the market.
Sustainable shift
Changing consumer behaviour is changing the fashion and garment manufacturing sector says Sanal Kumar, chairman and managing director of Classic Fashion Apparel Industry.
Kumar says that consumer demand for greener products is driving fashion brands to ensure that they have sustainable supply chains.
It is the brands that are 'endorsing' green suppliers, he says, and this is driving a step-change in the industry.
One of Classic Fashion's biggest clients is sporting goods manufacturer Adidas. The German company has said that it will achieve carbon neutral production by 2050.
Kumar says that many of their clients are setting similar goals, forcing the supply chain to transform right from the fabric suppliers to the end-user and requiring greater certifications and transparency.
"We consume nearly 30MWh electricity between our three major locations in Al-Hassan Industrial Estate, in Jordan, and the ones coming up in Aqaba and Mafraq," explains Kumar. "If we continue to utilise diesel or gas-based energy to run these factories, the amount of carbon produced by our electricity [providers] will be nearly 80,000 tonnes of carbon annually."
In partnership with Dubai-based solar developer Yellow Door Energy, Classic Fashion commissioned a 5.5 megawatt-peak (MWp) solar park in Al-Mafraq, Jordan.
Electricity is fed into the grid and sent to the factories. The park will generate 12,500MWh of clean energy in the first year of operation, equivalent to reducing carbon emissions by 8,750 tonnes.
Classic Fashion is also planning to install solar panels on rooftops of its premises in Jordan.
"By 2023, we will be able to save almost 53 per cent of the 80,000 tonnes of carbon emissions we would have indirectly caused," says Kumar.
Broader perspective
Digital data technology is set to be an important tool to help producers reduce the carbon footprint of their entire production supply chain, including carbon dioxide emissions from transportation and logistics.
"We and our customers carry out a life cycle analysis to consider not just our own carbon footprint, but also that of the source from where we are importing the raw materials," says EGA's Abdulla.
Abdulla says that, in the future, secure of 'digital tags' that are verified by certification bodies such as the Aluminium Stewardship Initiative will help in tracking the carbon footprint of products and raw materials.
"This (digital tags) is something that doesn't exist today. But it is where we should be heading for," he says. "Our supply chains and customer requirements are complex and we cannot do these processes manually forever. It is important to have this digital backbone set up for the aluminium of the future."
How to reduce your carbon footprint
Decarbonising Manufacturing identified key actions for manufacturers to reduce their carbon dioxide emissions:
Identify areas where you can influence change: input of raw materials and output of finished products
Source cleaner raw materials
Use clean energy sources such as solar power or heat generated by the manufacturing processes itself
Understand your emissions – recognise the various types of gases emitted to combat them effectively. For example, one tonne of nitrogen oxide is equivalent to 298 tonnes of carbon dioxide.
Improve efficiency of supply chain and product delivery: Transportation contributes around 17-20 per cent of global carbon emissions, and 30-35 per cent of this is made up of freight. The following steps can improve the efficiency of transport and logistics:

 Better return cycles, to ensure delivery trucks do not return empty – they can bring back raw materials or other goods
Greater use of rail, which has lesser carbon footprint compared to road or maritime routes
Aggregating products between different companies to ensure freight containers are fully utilised

Use of digital solutions such as blockchain to create a secure database of transactions and to verify green certificates
14 July, 2021 | .By MEHAK SRIVASTAVA