Official confirms Etihad Rail stage 2 tender release
05 March, 2018 | By JENNIFER AGUINALDO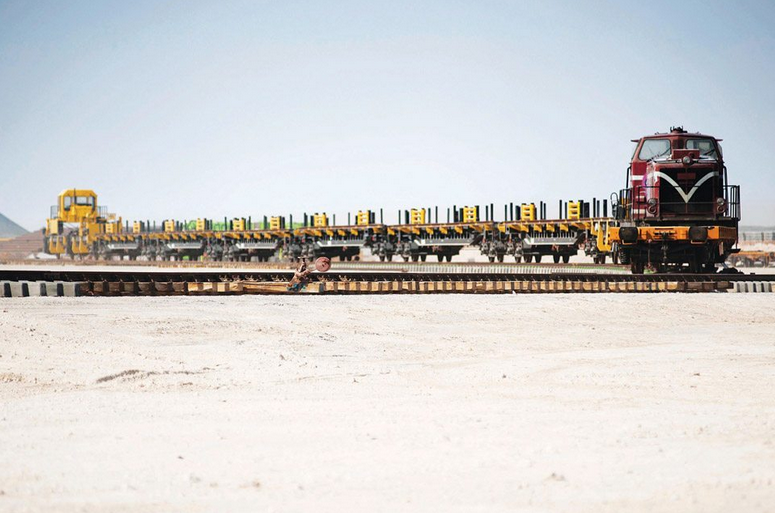 UAE minister confirms restarting preparations for the second stage of 1,200-kilometre railway network
UAE Infrastructure Development Minister Abdulla Belhaif al-Nuaimi has confirmed that Etihad Railway, the federal railway authority, is seeking a project and construction manager for stage 2 of the 1,200-kilometre railway network.
MEED understands the project and contract management (PM/CM) and engineering design contracts for stage 2 of Etihad Rail were issued last week, with submissions expected on 20 March.
Consultancy firms understood to have been invited to bid for the contracts include:
– Aecom (UK)
– Arup (UK)
– Atkins (UK)
– CH2M (US)
– Egis (France)
– Jacobs Engineering (US)
– Parsons (US)
– Systra (France)
– WSP (Canada)
MEED earlier reported that Abu Dhabi had been re-engaging with stakeholders for the design and route alignment for the upcoming phases of the railway.
These include the rail project's second stage, for which procurement was suspended in January 2016.
Senior officials at the Abu Dhabi-based Federal Transport Authority (FTA) and Fujairah Municipality held a meeting last November to discuss the need for minor revisions to the current route alignment for stage 3, which will link the railway to Fujairah as well as Ras al-Khaimah and Sharjah.
Co-authored by Colin Foreman
05 March, 2018 | .By JENNIFER AGUINALDO