Oil price expected to move higher in 2021
15 December, 2020 | By Wil Crisp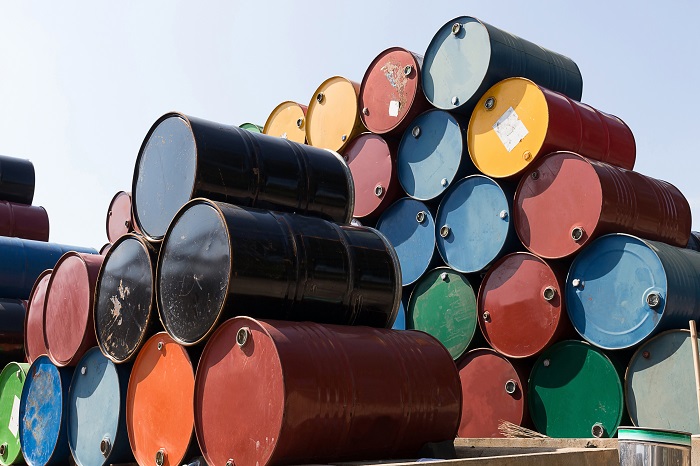 Expectations of rising global demand come amid vaccine optimism
Oil forecasters are expecting global crude prices to move higher in 2021 amid increasing optimism about the viability of Covid-19 vaccines.
Forecasters from the US Energy Information Administration (EIA), as well as investment banks such as Goldman Sachs and Citi, are all expecting the average price of crude to be higher in 2021 compared to 2020.
While forecasters expect the average price to be higher in 2021, generally they expect it to remain relatively subdued as the economic impact of the Covid-19 pandemic continues to weigh on demand.
The EIA expects Brent crude oil to average at $46.59 dollars a barrel in 2021, up from an average of $40.61 in 2020.
The expected average price for Brent in 2021 remains 28 per cent lower than the average price in 2019, which was $64.34.
Travel restrictions
Restrictions put in place this year to try to control the Covid-19 pandemic have paralysed parts of the global economy, leading to a dramatic drop in both oil demand and oil prices.
While most forecasters believe that average prices will be higher in 2021 compared to 2020, opinions on when prices will rise and by how much are divided.
An easing of lockdown measures in the third quarter helped global oil demand to improve, but many now fear a surge in the number of reported Covid-19 cases could derail the expected recovery.
On 9 November, the US investment bank Citi cut its 2021 oil price forecasts after figures showed a larger-than-expected rise in Covid-19 cases.
Citi cut its 2021 Brent crude price outlook by $5 to $54.
It also cut its forecast for West Texas Intermediate by $5, lowering it to $49.
The bank cited renewed lockdowns and curfews in major European economies, including France, the UK, Italy and Germany, as part of the reason behind the reduced optimism.
In its note, Citi said that prices would be supported by Opec+ measures designed to restrict global oil supplies.
Global demand
On 11 November, Opec published a report where it cut its outlook for global oil demand for the remainder of this year and 2021, citing a weaker-than-expected economic outlook and a surge in coronavirus cases.
The group now expects world oil demand to contract by around 9.8 million barrels a day (b/d) year-over-year in 2020.
That reflects a downward revision of 0.3 million barrels from its previous assessment in October.
For next year, Opec said oil demand growth will rise by 6.2 million b/d on an annual basis, representing a downward revision of another 0.3 million barrels from its October report.
The group has steadily lowered its oil demand outlook for 2021 from an initial expectation of 7 million b/d in July.
In its report, it said: "These downward revisions mainly take into account downward adjustments to the economic outlook in OECD economies due to Covid-19 containment measures, with the accompanying adverse impacts on transportation and industrial fuel demand through mid-2021."
It added: "As new Covid-19 infection cases continued to rise during October in the US and Europe, forcing governments to reintroduce a number of restrictive measures, various fuels including transportation fuel are thought to bear the brunt going forward."
Vaccine hopes
The pharmaceutical companies Pfizer and BioNTech said on 9 November that early results showed their vaccine candidate was more than 90 per cent effective in preventing Covid-19 infections.
This was followed by an announcement on 16 November from the US-based pharmaceutical company Moderna, which said that its vaccine was almost 95 per cent effective.
On 23 November, the results of a third anti-Covid-19 vaccine were announced.
This one is being developed by AstraZeneca, a British-Swedish pharmaceutical company, and Oxford University.
They reported their vaccine to be 70 per cent effective.
Despite the positive progress, experts have warned that risks remain with regard to oil demand.
On 11 November, Opec warned: "The structural impact of the pandemic on various sectors, especially the transportation sector, will linger well into 2021."
On 10 November, Goldman Sachs cut its 2021 oil price forecasts amid rising numbers of Covid-19 cases in Europe and the US.
It lowered its price forecast for Brent from $59.4 a barrel to $55 a barrel and lowered its price for WTI from $55.9 to $52.8.
This remains higher than the prices forecast by both the EIA and Citi.
Goldman Sachs said the surge in Covid-19 cases in Europe and the US only represented a "speed bump" before a potential vaccine and continued supply cuts by top producers tightened market fundamentals.
The bank said the "winter speed bump" would delay prices returning to $65 a barrel.
It now expects prices of $65 a barrel in early 2022. Previously it was expecting $65 a barrel in autumn 2021.
Goldman pointed to the impact of the US presidential election and decisions made by Joe Biden as a factor that will impact oil prices along with decisions made by Opec.
Though there is no doubt that oil prices will be impacted by a wide range of factors over 2021, the dominant factor that markets will respond to is likely to be the Covid-19 pandemic.
If effective vaccines are rapidly developed and distributed then demand for oil could return rapidly, exerting upward pressure on global crude pri
15 December, 2020 | .By Wil Crisp