Opec+ agrees to deepen oil production cuts
05 July, 2020 | By INDRAJIT SEN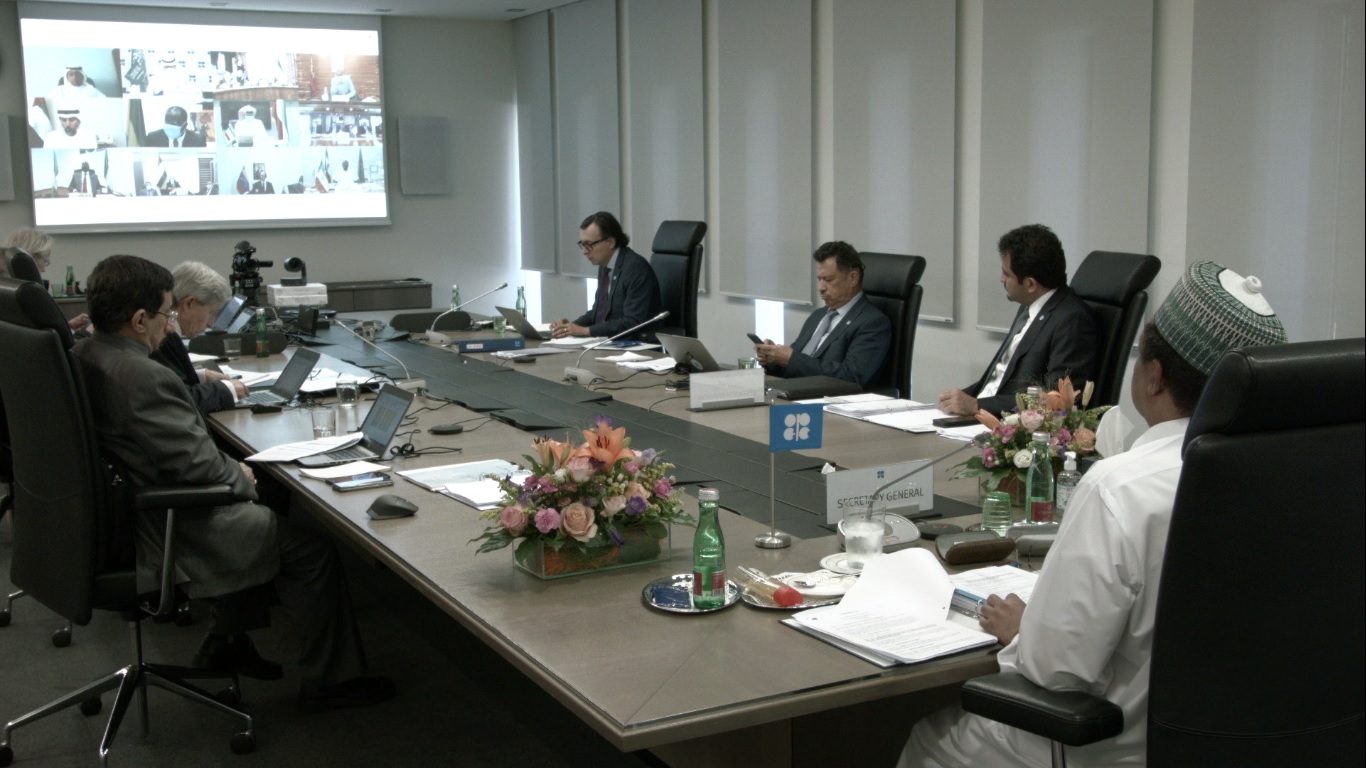 The alliance has extended the 9.7 million b/d output reduction ceiling for May and June to July
The Opec+ alliance has agreed to deepen its existing landmark oil production cut agreement, by extending its deal to reduce production by 9.7 million barrels a day (b/d) by one more month.
The agreement between Opec and its Russia-led allies was finalised during a virtual meeting on 6 June, which was initially planned to take place on 5 June.
Under the prior agreement reached on 12 April, the 23-member group began curbing production by 9.7 million b/d from 1 May, which was slated to extend through the end of June. The cuts would then begin to taper. From 1 July through the end of 2020, 7.7 million b/d would be taken offline, followed by 5.8 million b/d from January 2021 through April 2022.
Now, July's production cut will be 9.6 million b/d after Mexico, which accounts for 100,000 b/d, said it remained committed to the group's prior agreement.
The cuts will be reviewed on a monthly basis, with the next meeting scheduled for 18 June. Opec said its next 'Ordinary Meeting', a phrase it uses to describe a physical meeting of the bloc's oil ministers, will take place at its headquarters in Vienna on 30 November.
"Today we have grounds to be cautiously optimistic about the future, but we are not out of the woods yet and challenges ahead remain to be seen," Prince Abdulaziz bin Salman, energy minister of Opec's de facto leader Saudi Arabia, said in opening remarks as the Opec+ meeting began on 6 June.
Prince Abdulaziz urged the group to display unity and come to a swift decision. "Together we are stronger, together we can restore stability to oil markets and help rebuild the global economy," he said.
Global oil benchmark Brent crude closed on a high of $42.07 a barrel on 5 June, in anticipation of a positive outcome from the Opec+ meeting. US oil index WTI closed the day on $38.97 a barrel.
"The 9.7 million b/d production cuts were already working; extending them an extra month will tighten [the] market more quickly," Ann-Louise Hittle, vice president – Macro Oils at Wood Mackenzie, said.
"The extension will tighten the market further and could see Brent prices rise from the current $40/barrel toward $45-to-$50/barrel," Wood Mackenzie said in a note.
Thorny issue of compliance
An ongoing prickly issue for Opec+ has been member nations not abiding by their prescribed quotas, and the 6 June deal is contingent upon greater levels of compliance.
Nations that have failed to curb output by their allocated amount must enact additional cuts in July, August and September in order to make up for non-compliance in May and June.
"Effective compliance is vital if we are to secure the hard won stability in the global oil market and restore confidence in the unity and effectiveness of the entire group," Prince Abdulaziz said during the meeting.
Iraq is among the oil revenue-dependent countries that have struggled to maintain reduced output. As the 6 June meeting got under way, Assem Jihad, Iraq's Oil Ministry spokesperson, said in a statement that "despite the economic and financial circumstances that Iraq is facing, the country remains committed to the agreement".
05 July, 2020 | .By INDRAJIT SEN