Organ Transplant in the GCC; A Snapshot
28 June, 2021 | By Mashreq in Knowledge Partnership with JLL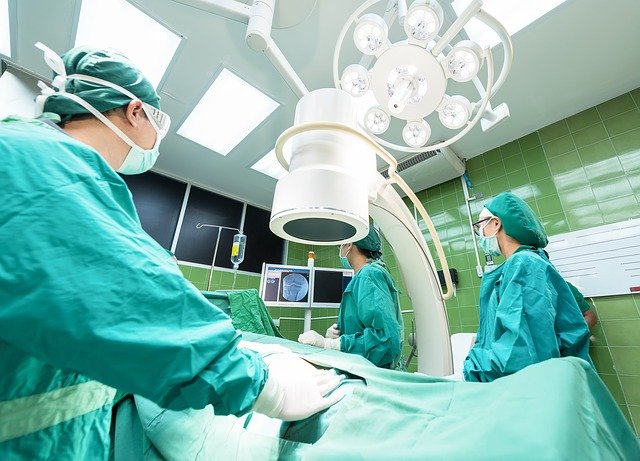 Organ transplant is a procedure in which an organ or part of it is removed from a donor's body and transplanted/implanted into a recipient. It is done to replace a failing or absent organ. Donors can be either living or deceased. The procedure is mostly lifesaving or is done to significantly improve prognosis and quality of life of people with end stage organ failure.
Inventions and discoveries have been increasing over time since it was first introduced in the early 1900s. Now many organs are transplantable, which gives new lives to otherwise suffering patients. One donor may save up to eight lives and improve the lives of potentially 50 patients.
The Saudi Centre for Organ Transplant (SCOT) was founded in 1992, to be the first in the GCC, and to later be the GCC's reference centre for organ transplant and for its guides to be adopted among all countries of the council. According to the latest statistics, 20,971 patients are on the waitlist for transplant while 9,268 transplant procedures were successful, and 15,130 lives were saved since the time of establishment till date. SCOT has a list of registered donors of 17,500 covering the GCC region[1].

Among GCC countries, Saudi Arabia, Kuwait, and UAE have highest number of transplant procedures and organs. In transplants, cornea leads with ~65% of total transplants since 1979 followed by kidney ~27% and liver 6%.
Among the best centres in the GCC actively performing transplant procedures are King Faisal Specialist Hospital, Prince Sultan Military Medical City and Cleveland Clinic Abu Dhabi.
Potential organ donors are increasing as awareness and reporting for brain deaths has increased. Nevertheless, numbers are yet to meet the increasing demand for organ transplant procedures.
The personal decision of donating organs globally is either opt-in or opt-out; an opt-in policy entails that a person is to clearly register as an organ donor after death, otherwise a consent is to be obtained from relatives or next of kin. Most countries are adopting this policy including the GCC countries. Opt-out policy presumes that all people accept that their organs are to be donated by default unless stated otherwise officially[2]. Examples of countries adopting opt-out policy are Spain, Austria, and Belgium[3]. Several analyses were conducted to test which of these two leads to larger donor pools, and it arguably seems that the opt-out system is more effective. Further research is to be done to confirm this, but existing opinions are in favour of opt-out.
Key factors that will surely grow the number of transplant donors and eventually procedures and lives saved regardless of inclusion systems, are public awareness of the importance of organ donation, having a successful registry that makes registering for organ donation readily and easily available to public, and an efficient reporting system for organs and brain deceased donors to SCOT and other entities.
Governments across the GCC are interested in developing comprehensive programmes to cover the growing demand for organ transplants due to several factors as follows:
Having a successful organ transplant programme is perceived as development of a core capability for the country
Ability to provide lifesaving treatment to citizens and residents in general
Long term economic savings for the country considering improvement in productivity and longevity
Large opportunities exist for private healthcare providers as well to expand their capabilities in this field. Growth in transplant numbers will lead to increased demand and support awareness; a growing donor registry and reporting networks will increase demand for transplant equipment, and pharmaceuticals, as well as the need for hospitals in which surgeries are performed.
[1] Statistical report by Saudi Centre for Organ Transplant, 2019
[2] Assessing Global Organ Donation Policies: Opt-In vs Opt-Out: Risk Management and Healthcare Policy 2021:14.
[3 Opt-out organ donation: on evidence and public policy: Journal of the Royal Society of Medicine 2014 Feb; 107(2): 56–60.
28 June, 2021 | .By Mashreq in Knowledge Partnership with JLL