Outlook for Dubai Real Estate
24 June, 2022 | By MEHAK SRIVASTAVA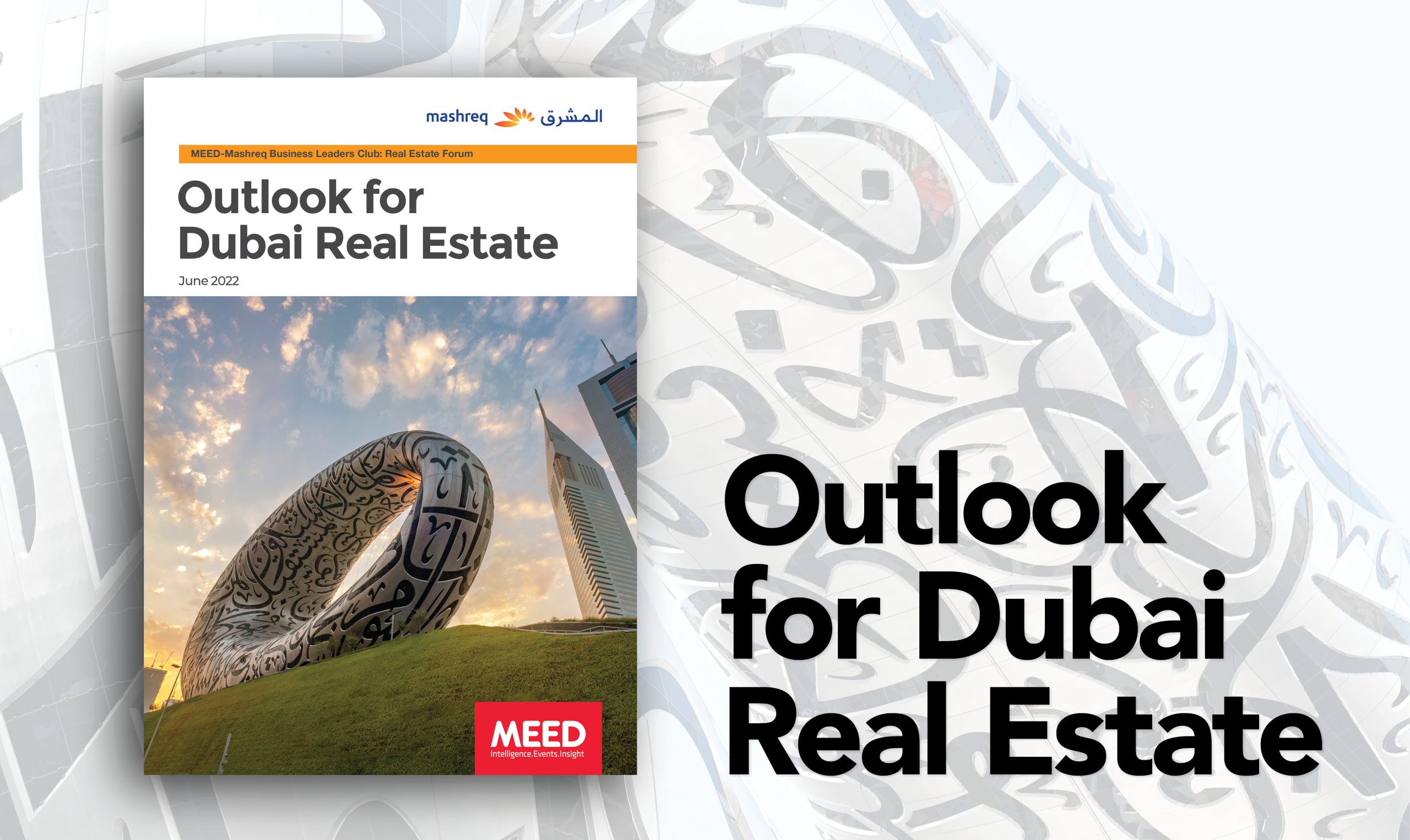 Experts at the Real Estate Forum analysed trends disrupting the property market in the coming year
Despite the multitude of challenges that have faced the market in recent years, Dubai's real estate sector today finds itself in a better position than many of its global counterparts.
Witnessing record-breaking sales in the past 12 months alone, several key segments in the sector have outperformed expectations of stakeholders and analysts alike, even as the market grapples with the impact of issues including the Covid-19 pandemic, fluctuating oil prices, inflation, supply chain crisis and, mostly recently, the Russia-Ukraine war.
The falls in Dubai property prices in 2019 and 2020 provided developers and investors in the emirate with the opportunity to reassess plans, balancing out oversupply as much as possible.
But has much of the recovery in 2020 and 2021 been driven by the success of Expo 2020 Dubai? And how much is the result of underlying factors?
On 22 March 2022, MEED and Mashreq Bank hosted an exclusive closed-door session to discuss the next phase of development in Dubai's burgeoning real estate landscape.
Bringing together leading industry figures, the MEED Mashreq Business Leaders Club: Real Estate forum discussed themes including market drivers, demand for investment-grade stock, and the rise of new asset sub-classes in Dubai.
The challenges are far from over.
Investor trust, built by factors including quality of life, regulatory reforms and Dubai's response to the pandemic, is expected to keep the momentum going for some time.
But, looking beyond, the sector must now tap into areas including green finance and new ways to fund projects, to emerge as a globally attractive investment hub.
This report summarises key themes discussed at the event and presents opportunities ahead for the sector.
24 June, 2022 | .By MEHAK SRIVASTAVA