Privatisation set to move up a gear this year
22 January, 2017 | By SARMAD KHAN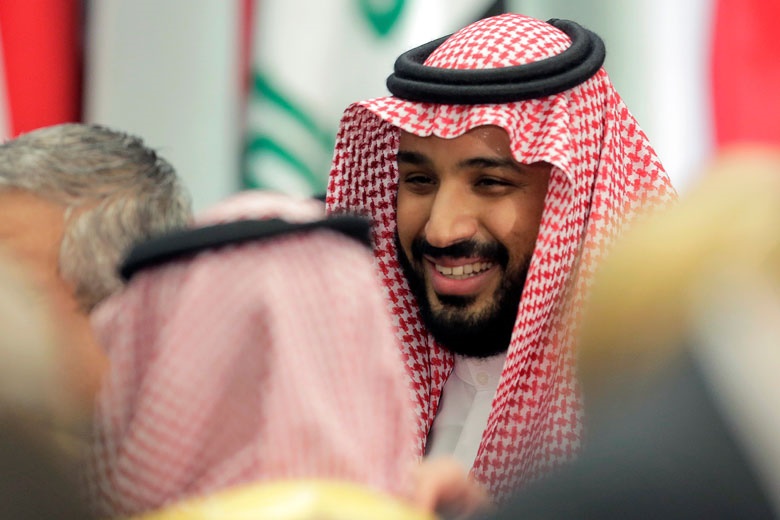 The centre, set up with SR300m, has been tasked with setting policy and programmes for privatisation projects and public-private partnerships, as well as training personnel
A Riyadh-based equity analyst expects healthcare and education to be the first sectors to be tackled
The privatisation office will build on Saudi Arabia's 2002 privatisation programme
---
The launch of the National Centre for Privatisation is a milestone in Riyadh's privatisation plan
There is relief on the horizon for Saudi Arabia, the biggest Middle Eastern economy, as oil prices edge up on the back of the Opec and non-Opec production cut deal. Oil is, after all, still the main source of income for Riyadh.
However, the National Transformation Programme (NTP), revealed by Deputy Crown Prince Mohammed bin Salman al-Saud in late April, is expected to radically overhaul the country's economy as well as how it conducts business and manages its finances.
Subsidy cuts, tax rises, a government efficiency drive and efforts to spur private sector investment are already bearing fruit and combined with the rationalisation of project spending, the budget deficit is set to narrow in 2017.
The Finance Ministry expects to bring the deficit down to $52.8bn this year, compared with $87bn in 2016.
Asset sale
Progress has been slower on the proposed sale of state assets, which many believe to be key to the country's economic transformation and a vital source of much-needed alternative revenue for Riyadh.
Saudi Arabia made global headlines in January last year, when Prince Mohammed unveiled plans to sell up to 5 per cent of Saudi Aramco's shares and list the oil major on the Saudi bourse and an as-yet-undetermined international exchange. With Aramco's valuation of $2 trillion, the sale could fetch the kingdom $100bn.
Later, in March 2016, sources told MEED Riyadh had identified about 146 state-owned entities that could be privatised or sold to the public. This list included subsidiaries of core government ministries and government-related entities.
Statements from the Ministry of Energy, Industry & Mineral Resources and Aramco officials suggest the oil giant's public offering is still on track for 2018. And there have been unconfirmed reports Aramco is planning to open up its accounts to investors, by publishing its 2017 financial results and those for 2015 and 2016.
As for the other entities due to be privatised, the UK's HSBC has been appointed to advise on plans to float the Saudi Stock Exchange (Tadawul) and Saudi Grains Organisation (SAGO), a state-controlled grain silos and flour mills operator. The bourse, the biggest in the region by market capitalisation, is slated for privatisation in 2018 and it would become the second stock exchange to be listed in the region along with Dubai Financial Market. But no indication has been given on the timeline for the share sale of SAGO. Likewise, there has been no news regarding Saudi Ports Authority, which operates the kingdom's nine commercial ports and was another government entity considered for privatisation.
Privatisation centre
Progress should accelerate, however, following the launch in late 2016 of the National Centre for Privatisation as an affiliate to the Ministry of Economy & Planning. The centre, set up with SR300m, has been tasked with setting policy and programmes for privatisation projects and public-private partnerships (PPPs), as well as training personnel. Saudi Arabia's 2017 budget statement says this year the centre will be considering privatisation initiatives in various sectors such as public utilities, sports, healthcare, education, transport and municipal services. It adds that government agencies have laid out 85 opportunities and projects for cooperation between public and private sectors.
A Riyadh-based equity analyst expects healthcare and education to be the first sectors to be tackled. "These are obviously the first two things you will privatise because they take up about 20-30 per cent of government expenditure," he says. Local media reports say some 295 hospitals and 2,259 healthcare centres could come to be operated by the private sector by 2030.
The privatisation office will build on Saudi Arabia's 2002 privatisation programme, which resulted in the stock market flotation of Saudi Telecom Company and Saudi Electricity Company (SEC). Although a separate transmission company, National Grid, was established in 2012, the planned complete unbundling of SEC and the privatisation of Saline Water Conversion Corporation did not materialise.
But there is strong commitment within the utility industry to press ahead with these reforms aimed at encouraging competition, and plans to separate out SEC's generation plants into four companies for privatisation now finally look set to move forward. In December, MEED reported shares in the entities will be sold through initial public offerings (IPOs) and the aim is to bring the first generation company to the market this year. A separate distribution company is also due to be established.
There is a strong argument for selling off power and water assets, hospitals and schools as private ownership should result in increased competition and more efficient operations. But the case for selling a stake in Aramco, one of the world's most closely-held companies, is less clear cut.
With oil prices nudging up, there is growing speculation in the market that Riyadh might not go ahead with the share sale; there is now less of a need for it to expose its crown jewel, which has been the main revenue-earner for the kingdom for the past eight decades, to investor scrutiny and public accountability.
22 January, 2017 | .By SARMAD KHAN