Project spending no longer turbocharges economy
12 September, 2018 | By COLIN FOREMAN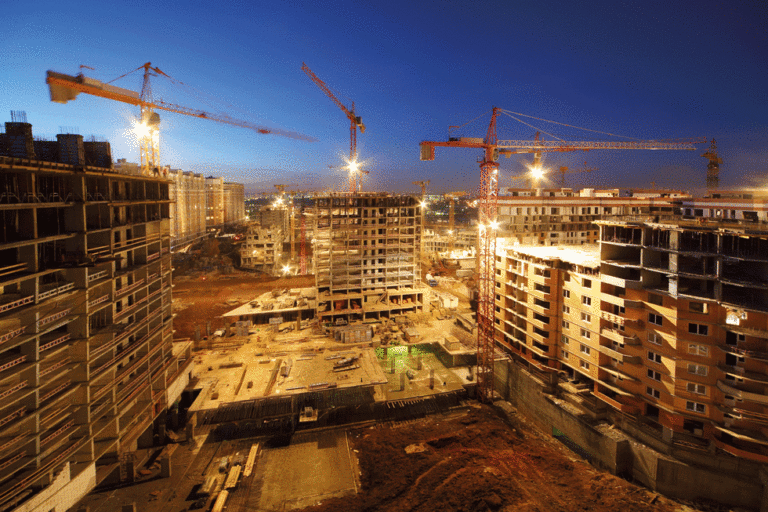 Cost pressures diminish economic boost from project spending
The UAE's construction sector should be brimming with optimism as tendering starts for the construction of the next phase of Etihad Rail and prequalification opens for the estimated AED10bn ($2.7bn) substructure for Concourse 1 and the West Terminal at Al-Maktoum International airport.
While new projects are certainly positive news for construction companies, the impact of major new projects is not as significant as it used to be.
Over the past 15 years, the UAE has turbocharged its economy with a raft of major projects. In Dubai, that included work on the world's busiest international airport, a metro system and sprawling real estate developments with offshore islands and the world's tallest building. In Abu Dhabi, the work has encompassed oil and gas developments, a nuclear power plant, industrial zones and a port, and an upgrade to the airport.
With rising property prices and government coffers boosted by bumper oil revenues, project clients could afford to build the projects they planned and, crucially, could pay contractors to deliver them with a healthy margin.
Strained budgets
That is not the case today. Property prices are falling and although oil prices have risen, they are still a long way way from the $100-plus prices a barrel charged before 2009 and between 2011 and 2014. The result is project budgets are strained and costs are under increasing pressure.
Client bodies themselves have rationalised in an attempt to become leaner and more efficient organisations. The largest and best example is Abu Dhabi National Oil Company (Adnoc), which has restructured its organisation and merged operating companies it felt were duplicating each other's efforts.
The consultants and contractors that these client bodies engage with are also feeling the squeeze. While clients may be content with the fact that they are securing competitive pricing for the delivery of their projects, there are broader economic implications, and they are being felt today in the UAE.
Tighter margins have meant that while companies are busy working on projects, in order to be profitable they are downsizing to control their costs. This means reducing headcount, freezing salaries and holding off on bonus payments that would have been paid in the past.
Long-term problem
This phenomenon was highlighted in the August data from the Emirates NBD Purchasing Managers' Index (PMI) for the UAE, which found that "margin pressures on firms mean that this growth in new work and output is not translating to job creation or higher wages".
The gradual impact of this has been dampening demand in the broader economy as people employed either directly or indirectly by the construction sector tighten their belts and curb spending.
With oil prices not expected to return to the bumper days of more than $100 a barrel and a negative outlook for property prices, this is a problem for the UAE that is increasingly looking long-term.
12 September, 2018 | .By COLIN FOREMAN