Real estate poised for data centres boom
13 December, 2021 | By MEHAK SRIVASTAVA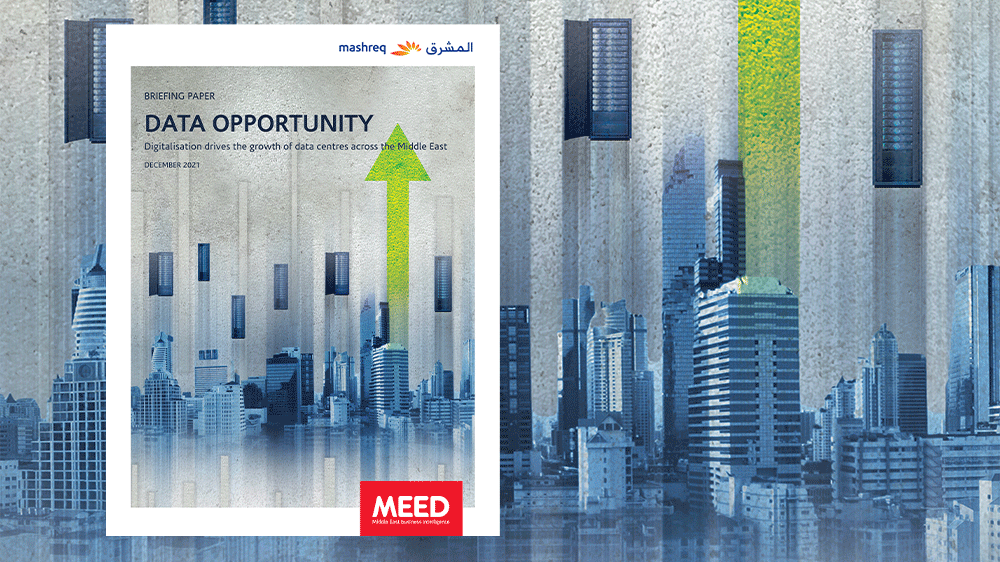 Characterised by positive yields in the current market, data centres are becoming an attractive investment prospect in the Middle East real estate sector
Quickly emerging as a new subsector in the region's real estate landscape, investment in the development of data centres gained momentum despite the economic impact of Covid-19 in the region.
The demand for data is growing exponentially as advanced digital technology becomes increasingly central to the way that we live and work.
Findings from PwC's 2021 Global Consumer Insights Survey show that 67 per cent of Middle East consumers believe they have become more digital, compared to 51 per cent globally. In Egypt, this number stands at 72 per cent.
Much of the demand for data centres is being driven by government directives to build smart and connected cities. This demand is only set to balloon as 5G networks are rolled out.
Investment opportunities
Data centres play a crucial role in enabling collaborative services and ensuring data security. In emerging digital hubs such as Dubai, Abu Dhabi and Bahrain, contracts were either completed or awarded for major data centre facilities in partnership with international data centre services providers.
Real estate developers are beginning to recognise the boost that diversifying their asset portfolios can bring. And current
In October 2021, Dubai-based real estate developer Damac announced it had purchased stakes worth 45 per cent in Dublin-based Dataplex Group, which provides data centre space in Europe, Middle East and Africa. Damac and Dataplex will jointly deliver both greenfield and brownfield data centre projects in Europe.
The announcement came after Damac launched its own digital infrastructure company Edgenex earlier in 2021.
One challenge that may affect the growth of these assets is their high carbon footprint, especially as the Middle East pivots towards environmental, sustainable and governance (ESG) policies.
The sector is now seeing an increase in modular data centres to tackle power consumption, high operational costs and lack of skilled workers. Developed markets including Europe are prioritising green data centres going forward.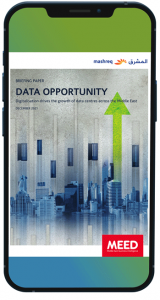 Greater clarity on regulations, both in terms of data protection and general investment guidelines, are expected to further drive the market and bolster investor confidence.
The latest briefing paper from MEED and Mashreq provides a snapshot of the biggest markets in the Middle East and North Africa for data centres, summarising existing and future opportunities for investment.
13 December, 2021 | .By MEHAK SRIVASTAVA